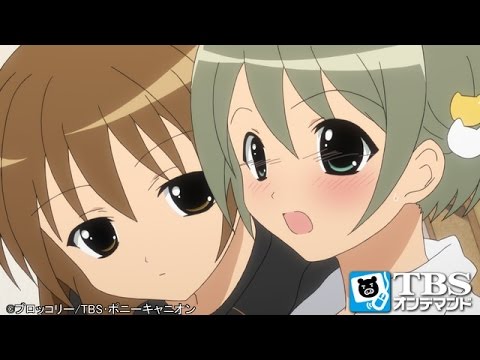 Image Source: Winter Garden from デ・ジ・キャラット on YouTube
Some people watch A Christmas Story when the gingerbread and stockings come out. I pull out a copy of Di Gi Charat. Except this one doesn't have cat-eared girls.
Di Gi Charat is a strange beast beginning as a manga by Koge-Donbo in 1998, who also penned such stories as Kamichama Karin. The story follows Dejiko and Puchiko, two cute cat aliens who arrive on Earth only to begin working at a Gamers store. Gamers is a chain of anime merchandise stores in Japan that actually used Dejiko as their mascot. The franchise inspired a number of original home video installments, TV anime series, specials, video games, a film, and more.
One of the last hurrahs for the series was Di Gi Charat Winter Garden, a two-part special that aired in Japan between December 22 and 23, 2006—11 years ago. Unlike the comedy-driven, adorable anime escapades of Dejiko and Puchiko from years before, Winter Garden removes the cat ears and turns them into adults… Well, Dejiko an adult and Puchiko as a high school student.
Instead of working at Gamers, Dejiko works at a cafe. On her way back home on Christmas Eve with some leftover Christmas cake, she bumps into the guy of her dreams: Takuro, a young man who shares the same first name as two other Takuro characters from the original anime's universe. Not knowing his name, though, she reports back to her little sister Puchiko back at their shared apartment that she met "the cake person," who gave her his Christmas cake when she dropped hers while walking in the park.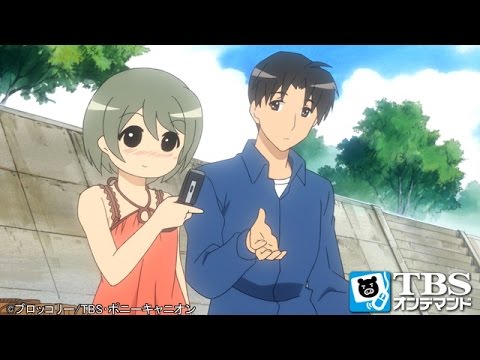 Image Source: Winter Garden from デ・ジ・キャラット on YouTube
Each season in Winter Garden represents a different stage of the couple's relationship. The two have their fateful encounter in winter, but know nothing about each other. Moving into spring, the two meet again, and their romance begins to blossom. It's only at the end of spring when Takuro is finally able to ask Dejiko out, and they become boyfriend and girlfriend. Moving into the summer, the two begin to go out on dates.
However, moving into the fall, things begin to go wrong. Dejiko's parents in the country need her and her sister to come back to home to help out at the family home. In addition, Dejiko sees Takuro out and about with a beautiful woman, and—with him not contacting her lately, saying he's "busy"—she finds herself believing that he's cheating on her. But there's no screaming or yelling, and the only crying is a few tears falling out of Dejiko's eyes.
Winter Garden is a very quiet, pastel-colored romance that moves from winter, to spring, to summer, to fall, to winter again, and then into the beginning of spring once again. It's not about a couple who are together every single day. The two main characters Dejiko and Takuro are very timid, unable to put their true feelings on center stage. Throughout the hour-long piece, we're able to see the two deal with their personal worries, but they never outright state that they're worried about something. The visual clues and voice work subtley hints at what they're mulling over. In Dejiko's case, she's worried about being left by Takuro. With Takuro, he's struggling to become a playwright, and ends up ignoring Dejiko's feelings in the process.
There's barely any Christmas in this two-episode special, but the theme of meeting in winter and reuniting once the winter ends has made this peaceful romantic drama a must for me during the holidays. I've been watching it every year for approximately ten years, and it will probably be a winter tradition for me for years to come.
Di Gi Charat Winter Garden is streaming now on Hulu, and is available on home video from Sentai Filmworks.