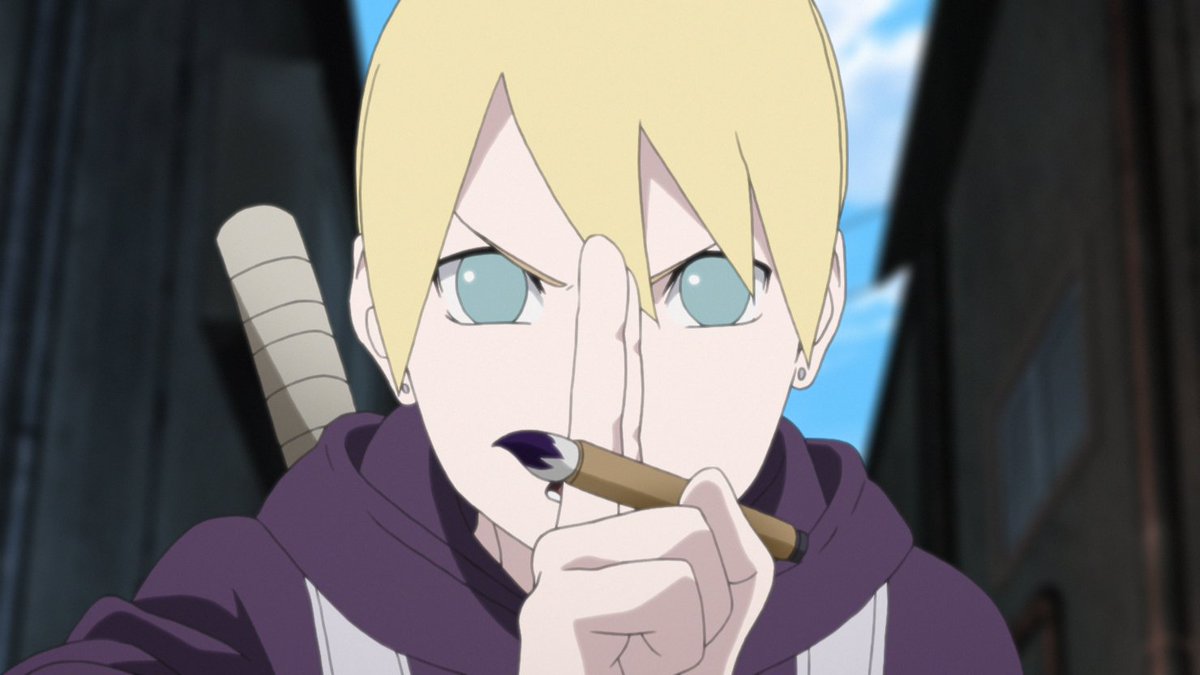 Image Source: アニメ BORUTO-ボルト-【公式】 on Twitter
If you work at a craft every single day of your life, it's easy to lose sight of it as a passion. Boruto: Naruto Next Generations' Inojin uses his drawing skills in his ninja arts to defeat his enemies. However, in the latest episode, he loses his passion for his talent, making him fall into a slump.
Inojin was blessed with two parents with two very different, but unique and powerful abilities. On one side, his mother, Ino Yamanaka, is able to use the Mind Body Switch Technique, which allows the mind of the user to enter the body of an opponent for a limited amount of time. On the other side, Sai Yamanaka has the skill Super Beast Imitating Drawing, which gives him the ability to bring drawings he creates to life. Seemingly, Inojin has taken on his father's craft. And, as luck would have it, he's pretty damn good at it.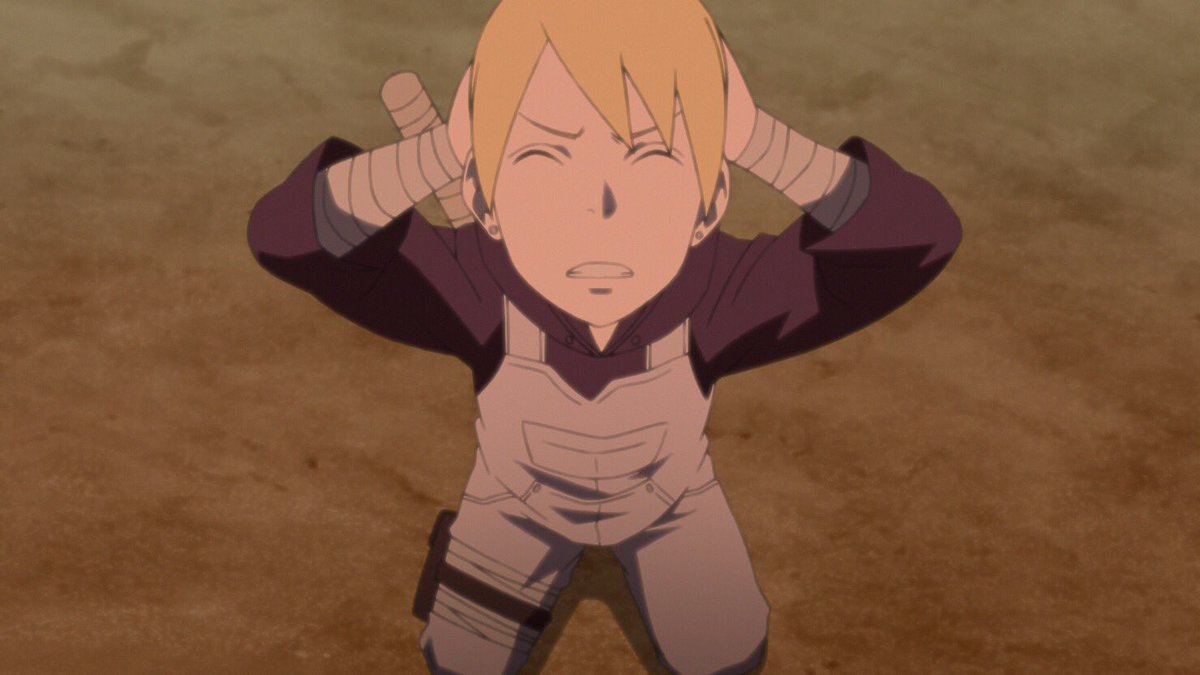 Image Source: アニメ BORUTO-ボルト-【公式】 on Twitter
However, Inojin, confident in his ability, begins to use a copying machine to duplicate his drawings and make the task of fighting with them easier. His father, a member of an older generation where everything was done manually, shows obvious disapproval but does not stop him. When Inojin uses the copies, however, they turn into explosions of ink, never becoming the beasts they were meant to be. He tries manually drawing them on his scroll again. Even when drawn from scratch, the drawings do not materialize.
To make things worse, despite his amazing talent with drawing, his gorgeous painting of the Hokage monument loses to the childish crayon illustration of Himawari, his classmate Boruto's younger sister. Sai says that Himawari might be able to use the Super Beast Imitating Drawing skill with her drawing talent, something that confuses and frustrates Inojin, not understanding how his genius-level illustration could lose to the chicken scratch of a little girl. It's only when he sees a drawing he made as a child of his family  that he remembers that there's one big difference between his drawings now and the drawings of young Inojin and Himawari: heart.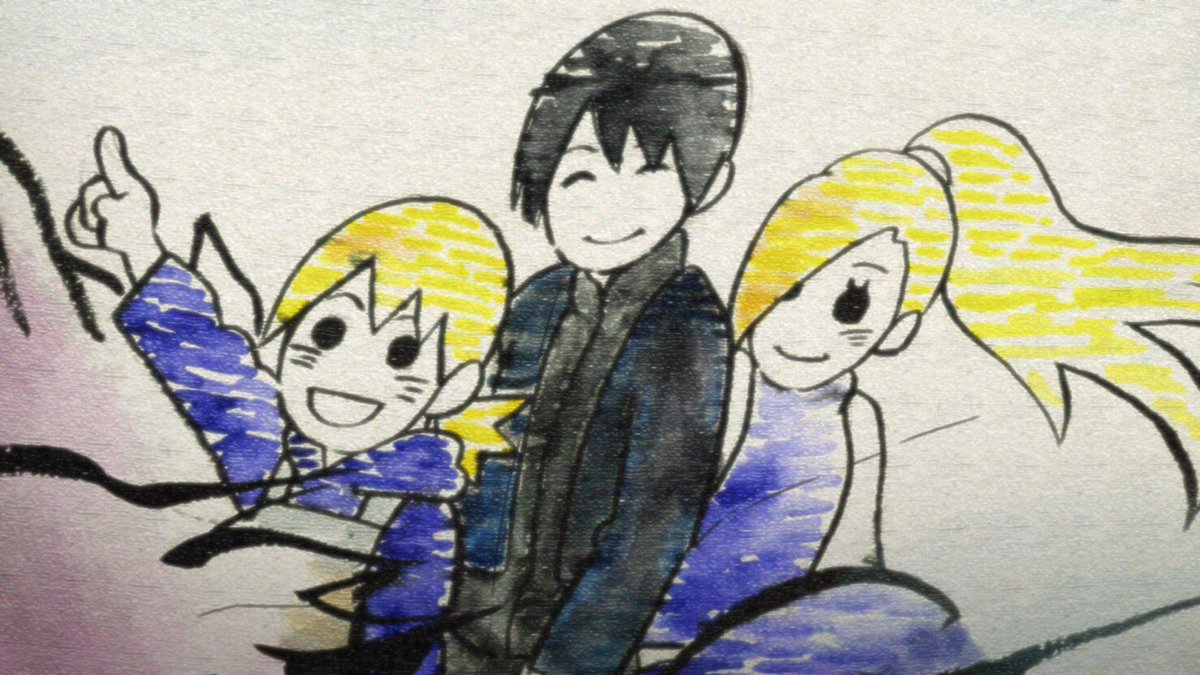 Image Source: アニメ BORUTO-ボルト-【公式】 on Twitter
When you make something you love your "job," per se, after years and years, it can be easy to forget what made you feel passionate about it in the first place. After so much time of repeating the task over and over again, many lose sight of the emotion they used to put into it. Whether that be an anime-lover working in the anime industry, a fisherman who loved fishing as a child, and yes, an artist who has made drawing their job. It's only when Inojin gets a taste of what made him happy when drawing in the first place that he's able to use the Super Beast Imitating Drawing again.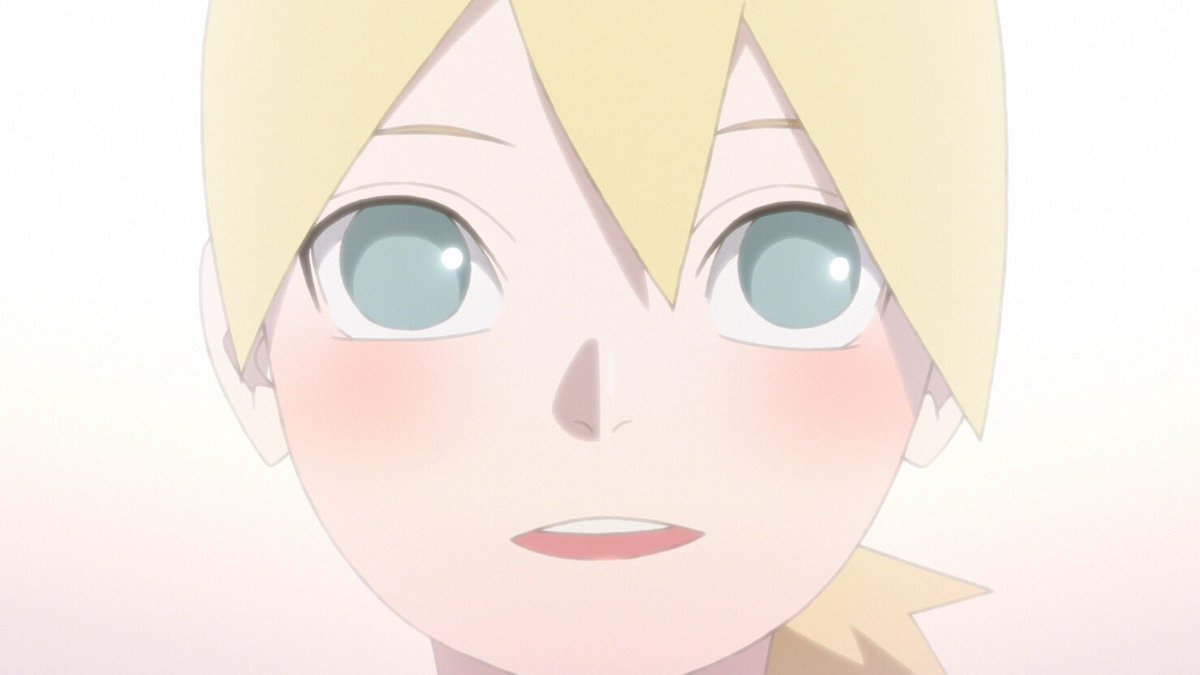 Image Source: アニメ BORUTO-ボルト-【公式】 on Twitter
In the ninja world, the reason that Inojin is able to use his skill once he remembers his passion is because of mental energy affecting chakra flow. In reality as well, lack of passion can affect one's quality of work. By going back and remembering what made one passionate about a craft in the first place, the work you thought you were perfect at might get a jolt in quality, not to mention enjoyability. You might just need a teeny bit of childhood innocence.
BORUTO: NARUTO NEXT GENERATIONS is currently airing and is available to watch for free with subtitles on Crunchyroll.