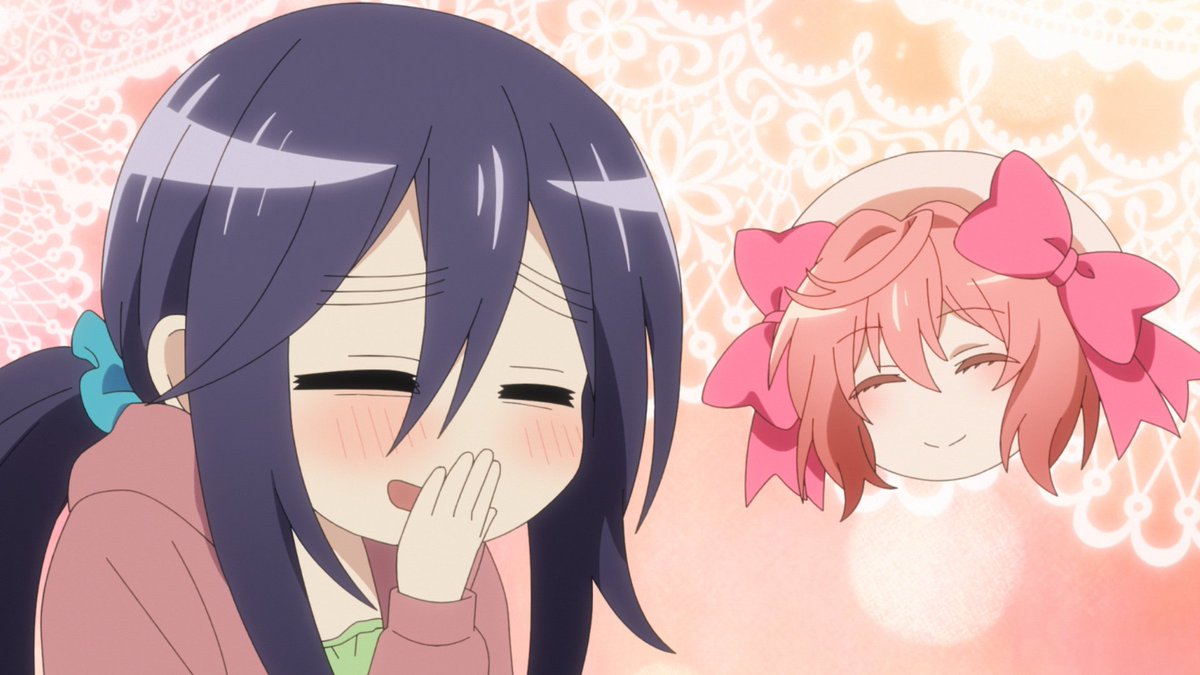 Image Source: TVアニメ「ネト充のススメ」公式 on Twitter
In this age of technology, communication has become even more convenient than ever. Sometimes, communication doesn't have to be direct. This can be especially helpful for people who have lost the ability to communicate face-to-face.
In Recovery of an MMO Junkie, Moriko Morioka has just quit her corporate job, fed up with the stress and pain of the company environment. Though she was once a gorgeous businesswoman, she gives it all up to become a shut-in inside of her own apartment and play online video games. It's been so long since she's played her beloved MMOs, in fact, that the one she used to play religiously ended service sometime while she was working. She then starts a new game in a new world: the world of the online MMORPG, Fruits de Mer.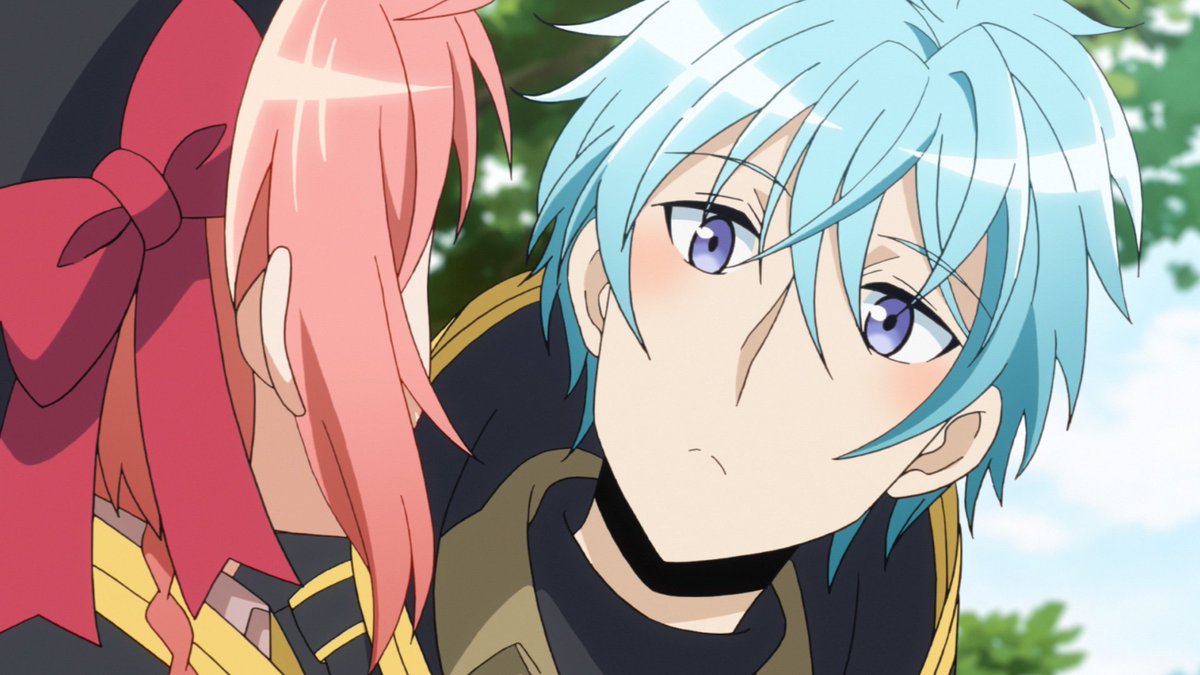 Image Source: TVアニメ「ネト充のススメ」公式 on Twitter
There, she becomes the handsome young man "Hayashi," and meets a number of unique characters in the guild she joins. She especially feels close to Lily, an adorable pink-haired girl who serves as a cleric.
While the initial reason for Moriko being attracted to Lily is because the character's design is close to her ideal image of a cute girl, she finds herself becoming more and more attached emotionally to Lily—despite not knowing the real gender or identity of the player behind the character.
Moriko has become a shut-in, locking herself away in the virtual world. However, thanks to her communication with a character that has a real person controlling it, she begins to "rehabilitate." She is able to make connections with people again—although it might be through a screen at first.
At the beginning of the anime, she was barely able to go to the convenience store to get necessities. In later episodes, however, while she does struggle, she pushes herself to meet the eyes of others at the same convenience store, and even talks with employees and customers. The members of her virtual guild—especially Lily—have caused emotional growth in Moriko, which is easy to notice throughout the series.
While about half of the anime takes place within an online game, a lot of it focuses on the players outside of the virtual world and the ways they interact with each other. Even when they are logged in, discussions are almost never about fighting monsters or gaining equipment. Instead, they are used as a catalyst to move ahead the development of two or more characters' relationships.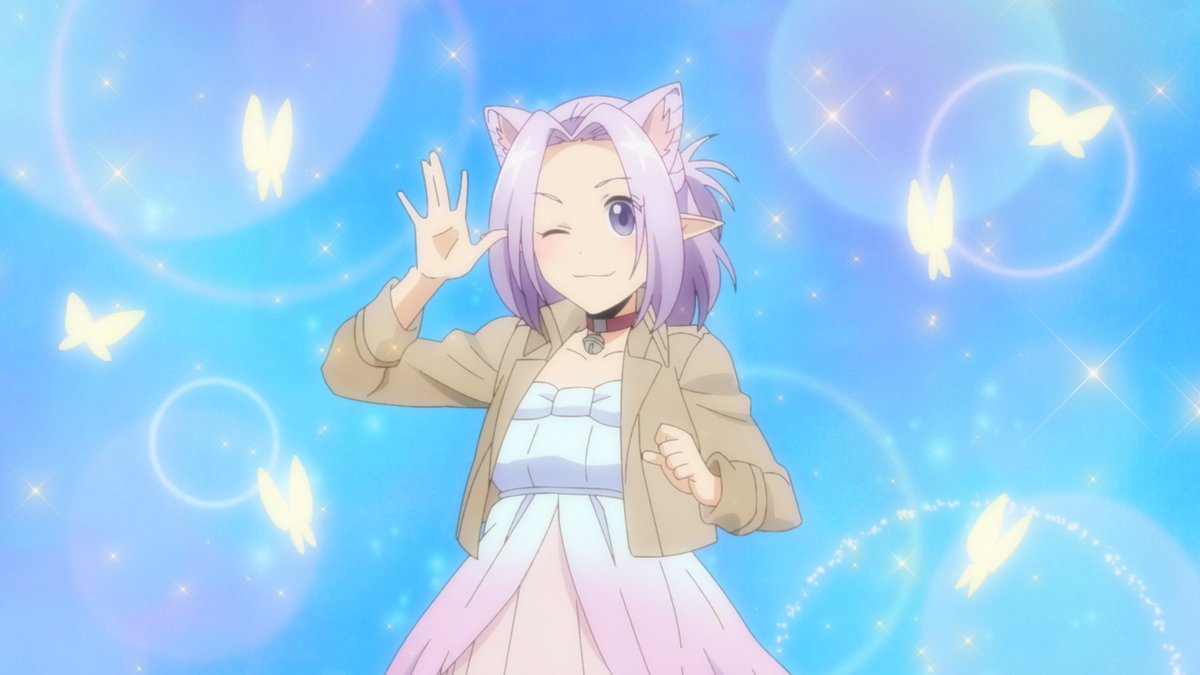 Image Source: TVアニメ「ネト充のススメ」公式 on Twitter
For example, Moriko's guild member Lilac uses a large amount of money to obtain a new dress through a goods lottery within the game. While her other guild members compliment her on her new items, the guild master Kanbe gives her insensitive comments like "that kind of cute clothing doesn't suit you." This makes Lilac sad (as she was expecting the guy that she really does have a crush on to compliment her as well). However, they are brought closer when he tells her the thing she didn't even know she wanted to know: that he likes her when she's being herself, wearing the clothes she usually does.
While the online game of Fruits de Mer is used as a backdrop, the focus is neither on the game world nor on the adventures that wait within it. Instead, the focus sits on the people that inhabit it. And honestly, I think that a story run by the characters is the most interesting of all.
Recovery of an MMO Junkie is streaming with English subtitles on Crunchyroll.