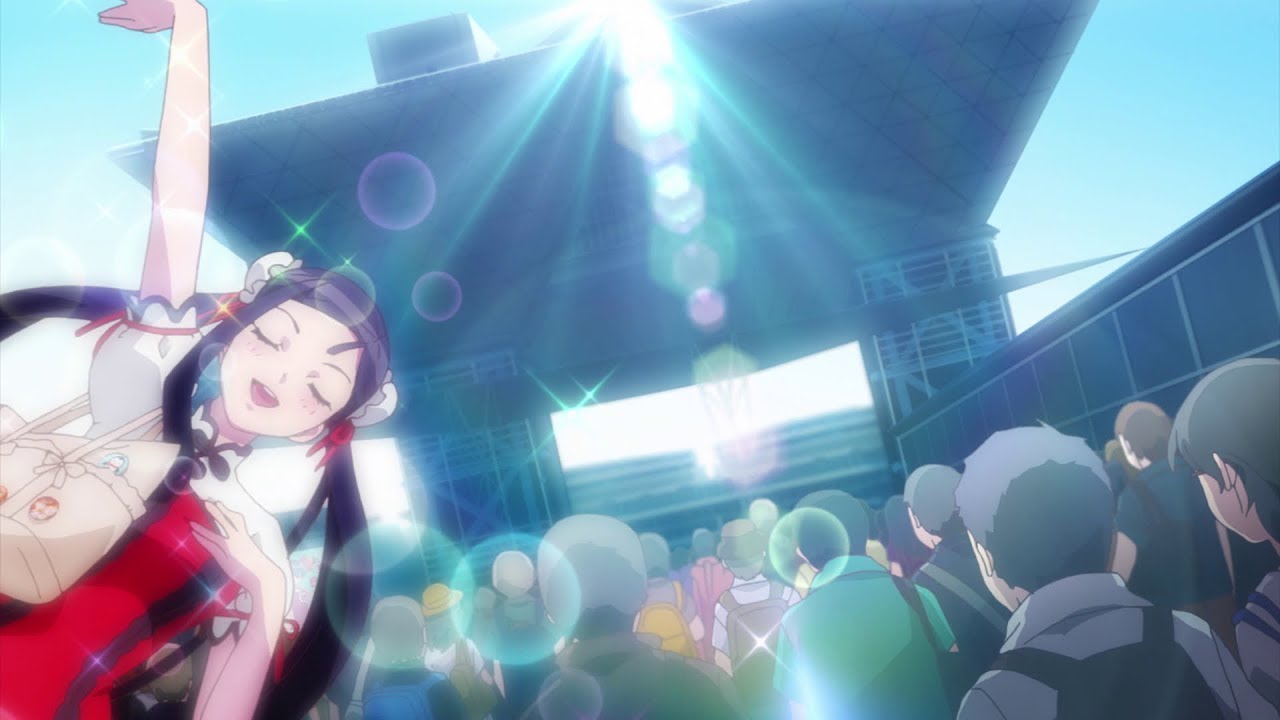 Image source: DMM pictures on YouTube
What's like for a greenhorn anime fan to go to Japan's largest anime and manga festival? Anime Gataris gives us a small look into that experience with our hero.
It's Summer vacation for the Sakaneko High School Anime Club and they're going to the largest anime and manga festival in Japan: Comiket. But, as a novice anime fan our hero Minoa Asagaya has no clue what she's in for, let alone the kind of "battlefield" the event is.
We've all been there, our first anime/manga event. It's a hectic experience and it's difficult making heads or tails about what's going on. Imagine that, but as someone who's just dipped his or her toes into the fandom. That's the position Minoa is in with Comiket in the latest episode of Anime Gataris. Yet, rather than being informed about what she's getting herself into, we see a naiveté in everything she does regarding the event because of a lack of information.
As a novice anime fan, the idea of a large anime/manga festival eludes Minoa. Up to this point she's found joy in watching anime and the occasional visit to Akihabara. So, the concept of masses of people going to one place for an event is a foreign concept to her. Consider, when the subject of Comiket is brought up by her fellow club members it's described as a summer event by the coast. For a person who's not familiar with Comiket this conjures an image of a beach trip in Minoa. She's approaching the idea of Comiket from the perspective of a "normal" summer activity with friends. Thus, the shock Minoa has when she arrives at the Tokyo Big Site is understandable; it's a betrayal of her expectations.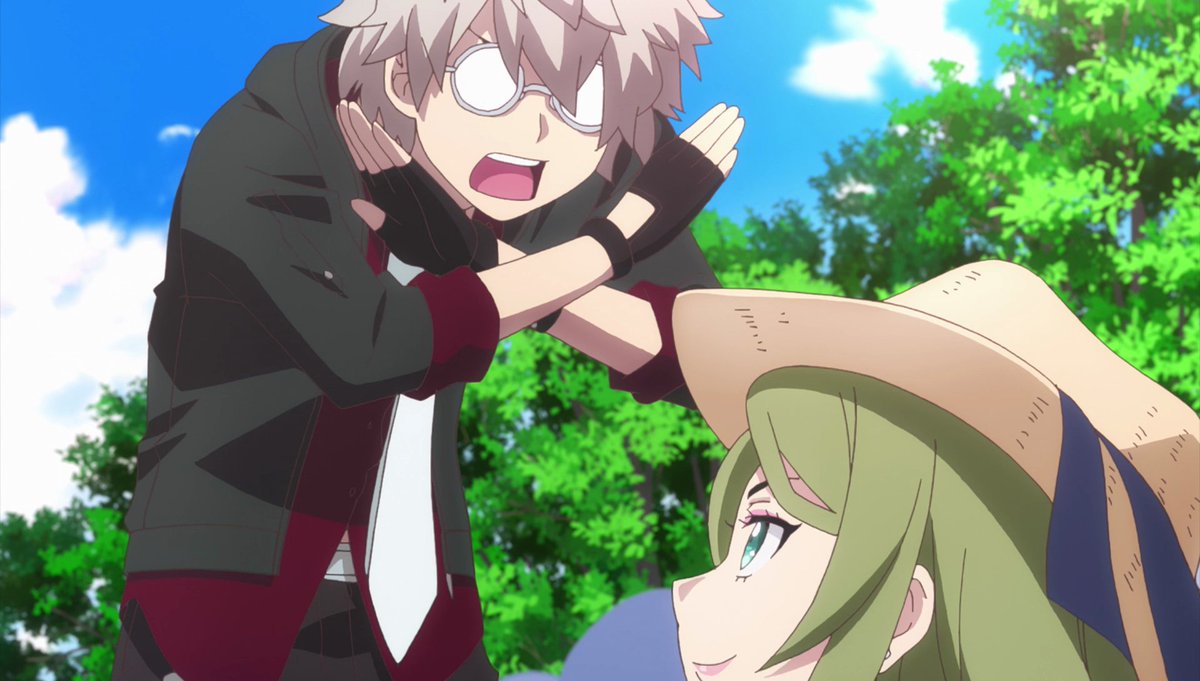 Image source: 「アニメガタリズ」公式 on Twitter
What's even more unfortunate for Minoa, though, is how her clubmates didn't properly prepare her for the hardship of Comiket. Again, this harkens back to her being a rookie anime fan and her friends believing she knows what she's getting herself into. Thus, every experience about Comiket is new to Minoa. It's refreshing, actually, since we're seeing it through the eye's of a bright eyed anime fan and not a jaded one. For instance, the train ride out to the Tokyo Big Site is an event in and of itself as we see Minoa smashed up against a train's wall. Consider this from the perspective of a naïve anime fan. It's a lot of undue suffering to get to an event. In fact, one of the anime cub members even mentions the trains to the Big Site are like rush hour during business days—which can be strenuous beyond belief.
Even getting into the Big Site for Comiket is a large endeavor for Minoa as well. A good comparison would be the lines at Disney Land on a busy day or the lines at the San Diego Comicon: They're long and they look like there's no end in site. This leads Minoa to make the poignant observation there's a line for everything at the event. It's just not something most people are used to and she's no different. Picture one of your friends saying we're going to a fun event, only to stand in long lines for what seems like an eternity. It just eats away at the soul as it does with Minoa. We even see this with Minoa when she's told to use the restroom before entering Comiket. Her spirits are lowered even more because the line is figuratively just as long as the one to get into Comiket. It's as if we can see this isn't worth the time of effort on her face.
Here's the magic of Comiket for first time goes, though. Once you get inside it's like an anime theme park without the rides. For Minoa it comes from two different factors. The first is meeting foreign anime fans. It's a new experience for her, but broadens her horizon when it comes to the fandom; it's no longer as insular as her high school's anime club. However, it's the sight of the official vendors that get's her really excited. And why wouldn't it. She's essentially being handed free promotional material for current and up-coming anime. It's trick-or-treat, but people are just handing Minoa stuff she doesn't need, but somehow she wants. Add on top of that the swath of unreleased and limited merchandise for sale, the fan made books, and cosplay and Comiket really becomes an escape from reality for her. That's the moment Minoa realize what the struggle is all about and makes the event much more enjoyable.
Seeing Minoa discover wonder of Comiket is beyond enjoyable. It's a reminder of how we struggled at our first anime/manga event, but were soon swept away by the spectacle of it. Just like Minoa.
Anime-Gataris is streaming on Crunchyroll (sub) and FUNimation (dub).