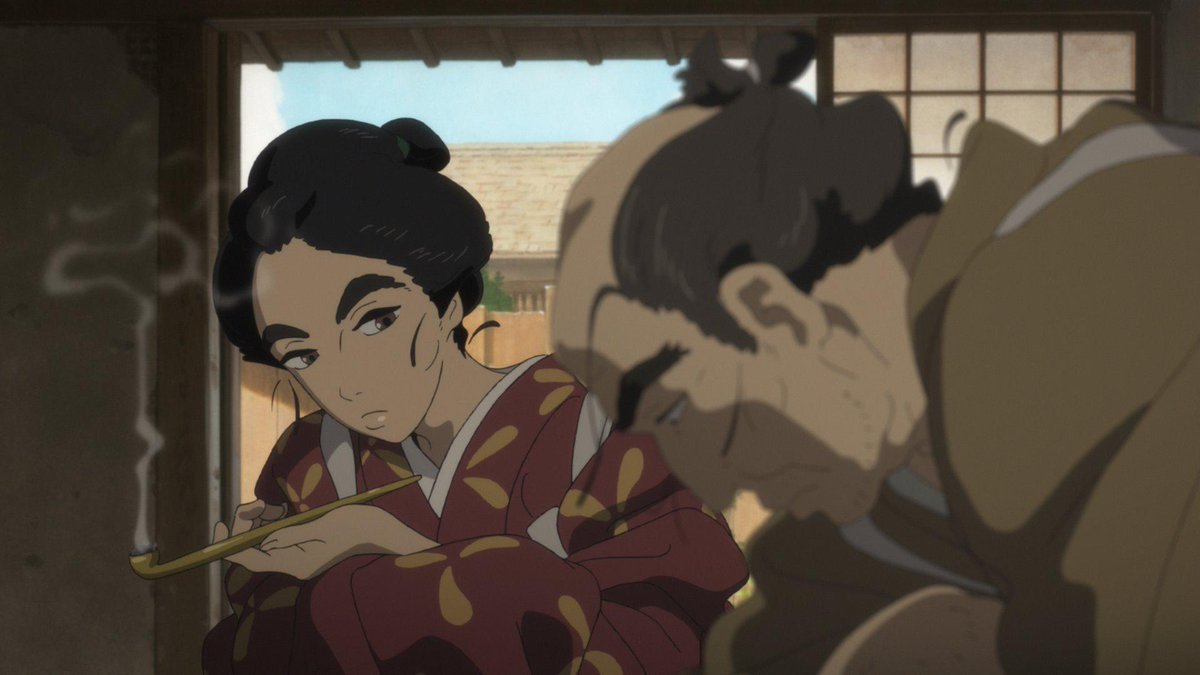 Image Source: 百日紅 ~Miss HOKUSAI~ on Twitter
Miss Hokusai—also known as Sarusuberi (Crape Myrtle)—began as a manga in 1983. Director Keiichi Hara—known for not only his animation work, but also live-action films—took it upon himself to adapt this story of a woman working as an artist in the 19th century into an animated film that premiered in 2015. This year, he was chosen to become the animation representative at the Tokyo International Film Festival, with his theatrical works being screened throughout the event.
Hara is a member of the industry who has worked on such anime as Esper Mami and Crayon Shin-chan. Even before working in animation, Hara was inspired by the works of manga duo Fujiko F. Fujio. Maybe it was fate that would eventually lead him to work on both the Doraemon television anime and many of its companion films, which are all based on Fujiko F. Fujio manga of the same name. Despite his fame now, Hara's entrance into the industry was fairly normal.
"There wasn't something big that pushed me into animation, but when I was thinking about what kind of job I wanted to do in the future, I knew I didn't want to just become a normal businessman. I liked drawing, so I thought it would be nice to work drawing something," he explained in our interview in Roppongi Hills, "After graduating high school, I thought to go to an art college, but I wasn't very good at studying—and I didn't study actual drawing techniques—so I knew I couldn't get in anywhere. That's when I learned that there was a school just for animation. I liked animation and manga and ended up there."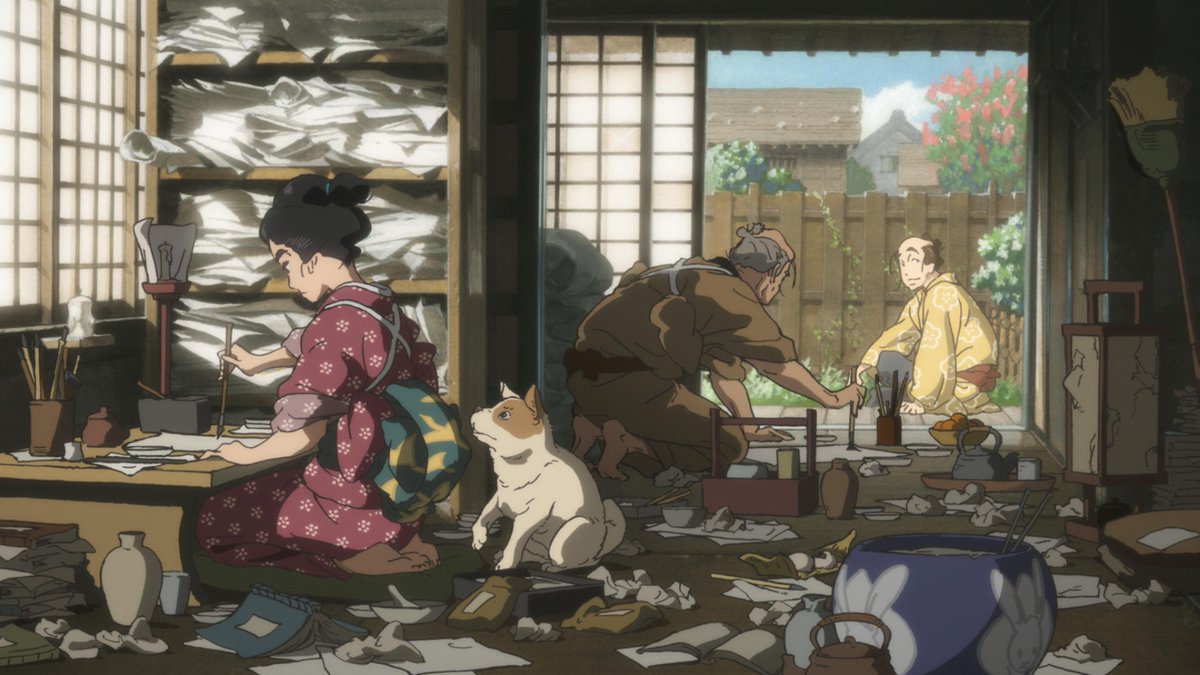 Image Source: 百日紅 ~Miss HOKUSAI~ on Twitter
A fan of Hinako Sugiura, the creator of Miss Hokusai, Hara says that he was most careful about protecting the beauty of her source material while making an animated film for filmgoers. Knowing that fans from outside of Japan would also eventually see the film as well, he kept them in the back of his mind when creating it. As Katsuhika Hoksuai is a famous artist even outside of Japan for his works like "The Great Wave," Hara took care in how he portrayed the artist's paintings in animation.
The story of Miss Hokusai actually revolves around Katsuhika Hokusai's daughter named O-ei, who is an extremely talented artist herself, but often draws in her father's place and is uncredited for her work. She is boyish, strong-willed, and in the end, chooses her art over romance—even going so far as to marry, but then divorce, her husband. There aren't many records of what happened to the real-life O-ei after her father passed away, so Hara had to fill in the gaps with his imagination.
"I think the ending of Miss Hokusai was a bitter one. O-ei was born under a different star than other women living in her era. After all, she ended up being the daughter of the great artist Hokusai—and drew art herself," he told me, "This didn't allow her to live a normal life. That's why she didn't stay with a husband and give birth to children and build a household together—she chose to live by drawing."
Hara has worked in animation for over 30 years. Now age 58, rather than worrying about the state of the industry, he says he wants to prioritize his future works. He has a lot of ideas for works he'd like to adapt into animation, but Hara says it's a matter of there being no investors to let him have the funds to make it. He also admits that while industry affairs don't interest him, the lack of young talent is a problem.
"What people talk about at the studio is that there isn't enough young staff," he explained, "Even though there are plenty of works being created, we're not getting new young staff to raise."
While he can't say any particular titles, Hara says he's always on the look out for new works he wants to adapt–it's just a matter of his interests and the interests of investors being very different. From a hardcore adult-oriented live-action film to a movie for the kids, Hara is ready to take on anything. In fact, he just announced at the Tokyo International Film Festival that his next work is set to premiere next year.
Miss Hokusai received a limited theatrical release in the United States and Europe, and distributor GKIDS has released the film on home video in North America.