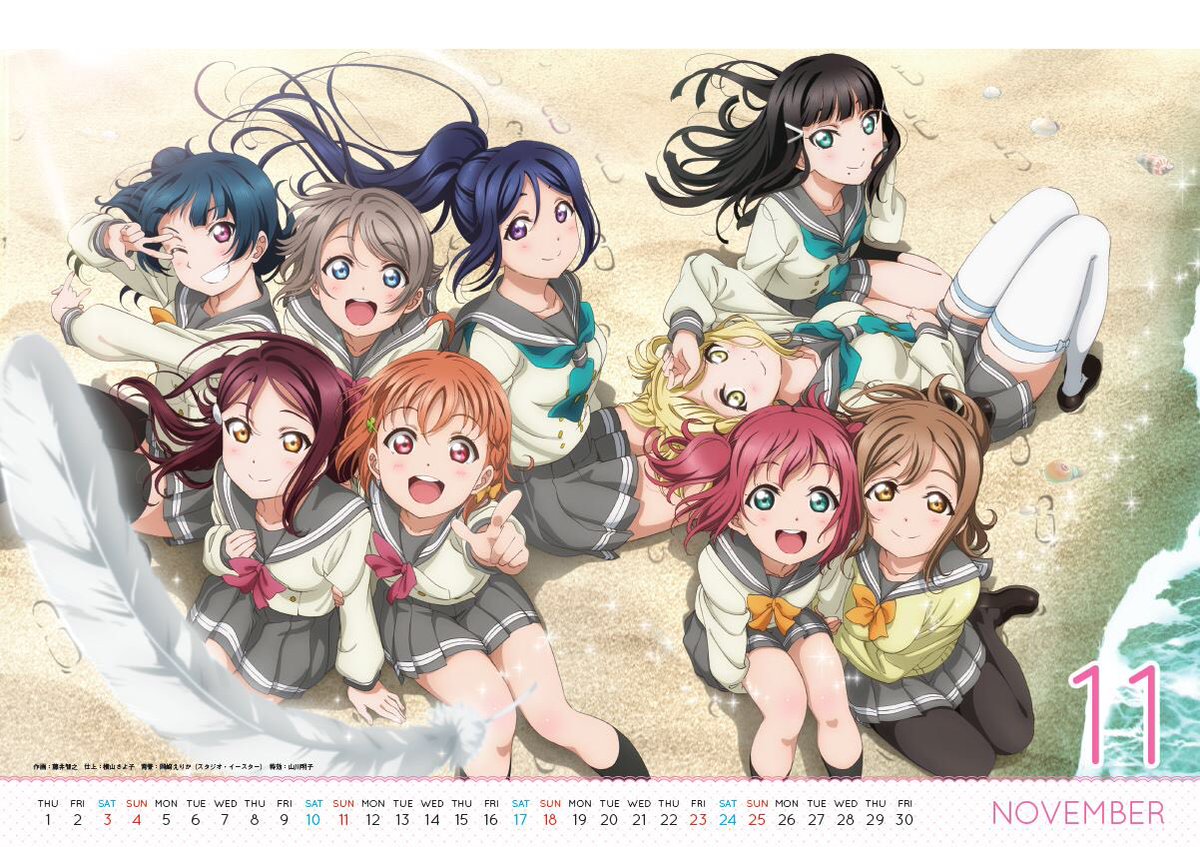 Image source: ラブライブ!公式 on Twitter
It's true that somehow I've managed to avoid watching a single episode of Love Live. At this point while I'm aware of the existence of multiple series, I don't actually know anything about what has come before. And that's totally fine because I still fully comprehend what's happening in the latest installment of Love Live Sunshine!! Second Season.
So here's my totally accurate yet very simple summary of the plot for someone who has not seen anything before the current season of Sunshine!! This is the story of a group of girls at a small rural school in Shizuoka. Located on a bay, the school has stunning vistas of the ocean. A group of nine girls decide they are destined to become a famous high school idol group. Their immediate goal is to recruit more junior high school students to enter their high school and increase the number of students they have in their idol project group. Then they must compete in a series of contests called "Love Lives." Succeeding in these competitions, they will then become a famous idol group and "shine brightly."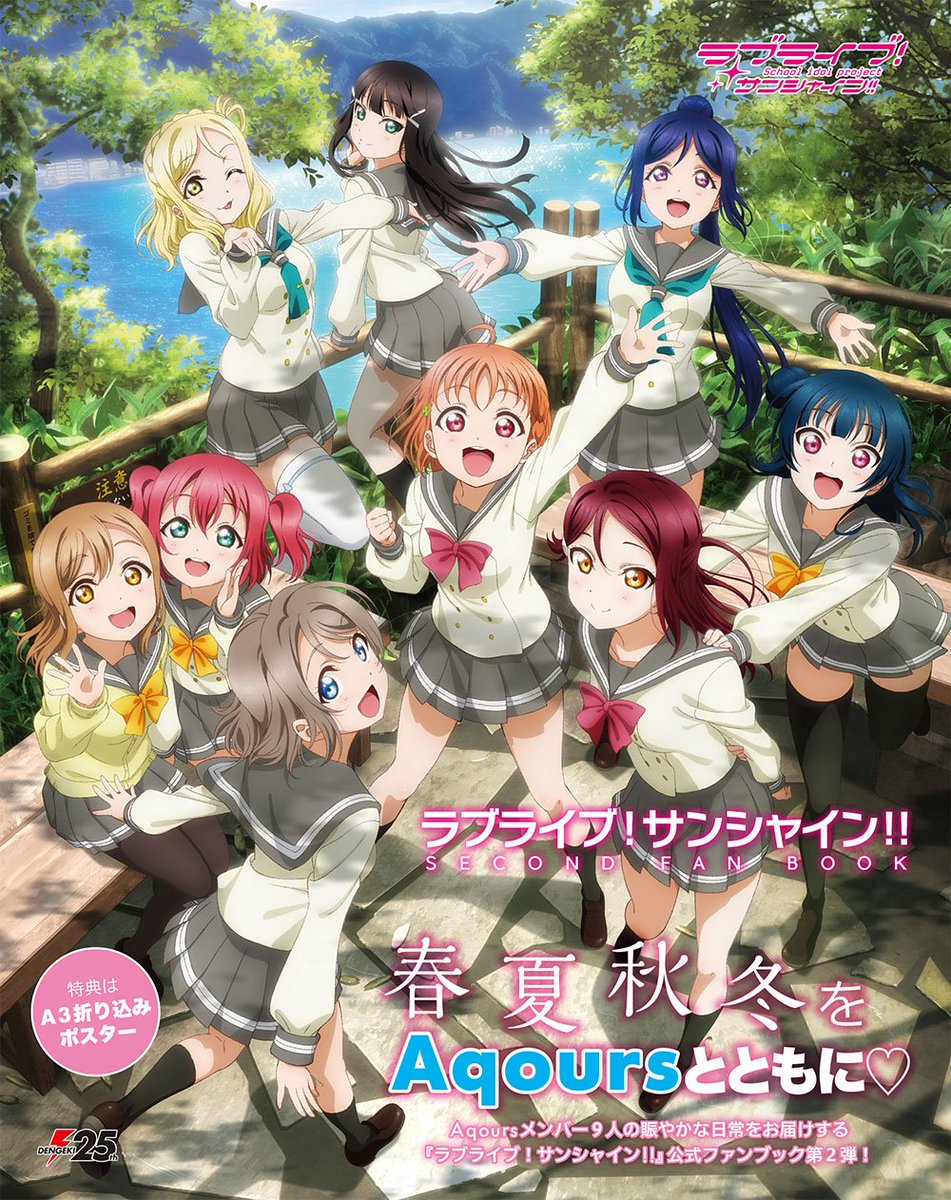 Image source: ラブライブ!公式 on Twitter
Of course, none of this will seem like new information to anyone familiar with previous parts of the franchise, but that is precisely the point. All of this information is provided in the first episode. Although it is obvious we are entering into a story already in progress, the character conversations give us all the information we need to know to understand what the characters are doing. We also understand the upcoming important events, like the school open house and miniature concert/culture festival. And we know the dates and locations of the next "Love Live" competitions in Akihabara.
Being an anime based on the idea of an ensemble idol group, primary importance is going to be on the character development and personality of each of the girls. I fully admit, considering how long it took me to learn the names of everyone in Hoshinomori in the similarly large-casted Battle Girl High School, I don't know many names yet for Love Live Sunshine!! That said, I am already recognizing the different characters by type or by quirk. Like the girl who is always late, despite "shining" the "brightest," the girl who always adds a weird grammatical construction at the end of her sentences, the girl who declares she's a fallen angel and not a human, and the girl who randomly spouts English for no readily apparent reason. Learning who these girls are and what their backgrounds are will be part of the fun.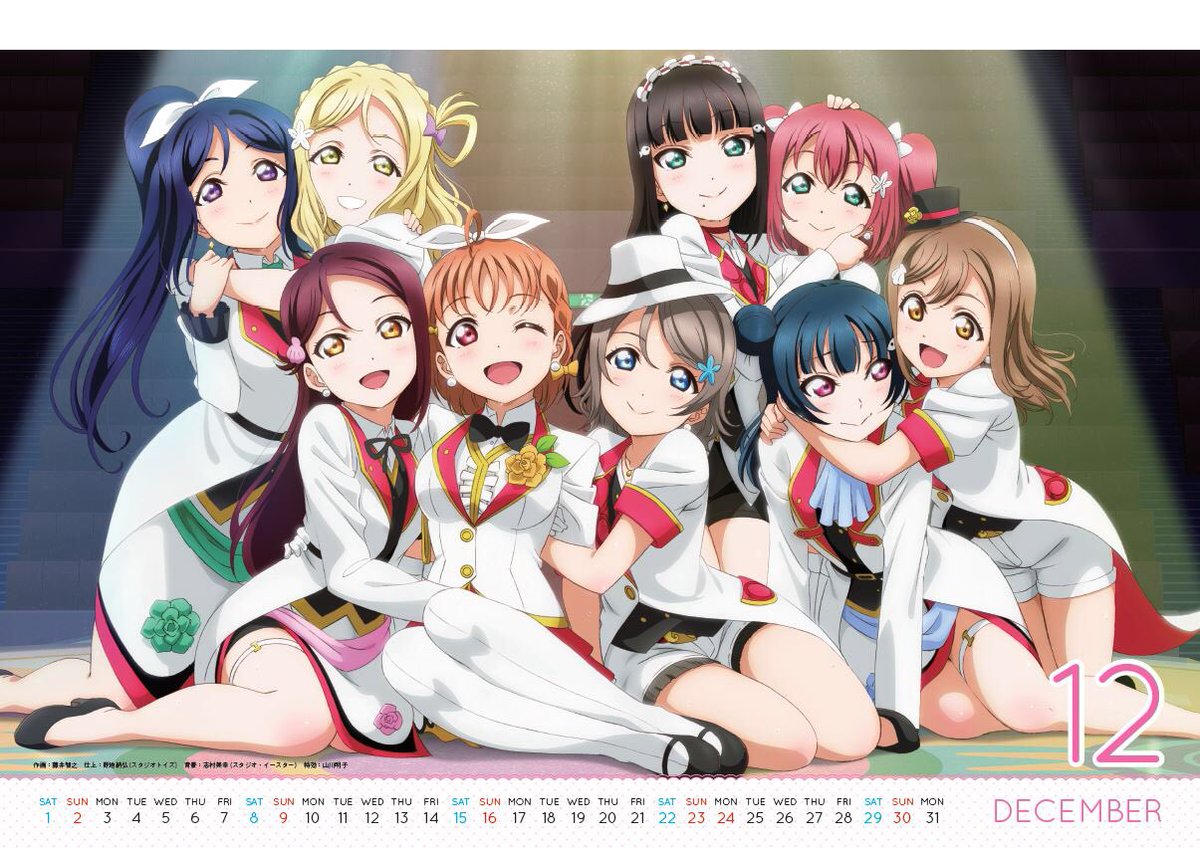 Image source: ラブライブ!公式 on Twitter
I feel like the first episode has set us up for viewing recruitment as one of the main plot points of the show. From the girls' conversations it seems that their high school is not only unpopular, it's maybe unpopular because it is so rural. If considering where one might attend high school, especially with the goal of making it into the entertainment business, rural Shizuoka is not likely the first place you'd consider. Indeed, perhaps part of the underdog story in Sunshine!! is that the characters are trying to do something they'd normally never been able to do. You can expect they're going to have some stiff competition from schools in Tokyo and Osaka.
The rest of the season probably will no doubt be devoted to the "love live" competitions. Having no idea of how competitive idol group project concerts happen, I must admit I'm thoroughly intrigued by what kind of rules such contests have. It's difficult enough to judge one single idol, how do you judge nine or 15 or 35? I have no idea, but I'm pretty sure I'm about to find out.
Love Live Sunshine!! Second Season can be watched with subs on Crunchyroll or dubbed on FUNimation.