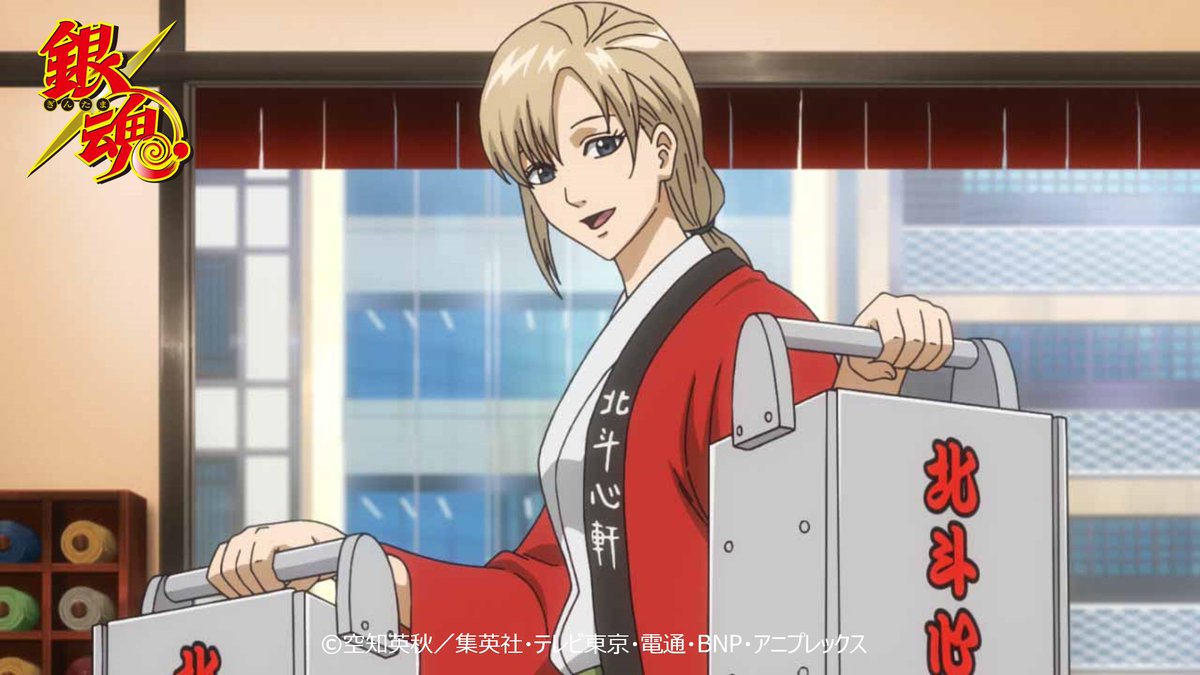 Image Source: アニメ銀魂 on Twitter
Ikumatsu is a female character who made a few guest appearances in the Gintama anime. As the anime even admits without shame, it's been over a decade since she appeared in animated form. Now it's time to look at this strong single woman who is actually based on a real figure in history.
[This article contains some minor spoilers for the Ikumatsu arc of Gintama.]
Since it's been ten years, let's do a little refresher. Freedom fighter Kotaro Katsura met Ikumatsu when he got injured running away from the Shogunate's police force, the Shinsengumi. When traveling the rooftops, he just happened to come upon Ikumatsu…'s underpants—having grabbed on to them on her drying rack by accident. With the Shinsengumi surrounding the neighborhood and in no condition to escape, Katsura decides to forge a new identity and asks Ikumatsu—who is the owner of her very own ramen shop—to hire him as a live-in waiter. Well, at least, until his wounds heal and the Shinsengumi goes away.
Like the majority of the women in Gintama, Ikumatsu doesn't take crap. In fact, Katsura and Ikumatsu's first interaction was Ikumatsu slapping him for touching her unmentionables. Though he has good looks (and everyone around her saying so), she insists that she has no interest in him, and even considers his looks girly. Despite this, she finds herself getting along with the mysterious man as she tends to him under the same roof.
Ikumatsu has a backstory, however. The ramen shop she works alone at was in fact one she once ran with her husband, who was unfortunately killed by a so-called freedom fighter—someone supposedly from the same organization Katsura is the leader of. Now, she keeps everything on her own, refusing to let anyone into her life. It's only when he ditches his disguise and comes to save her from her wannabe freedom fighter/gangster brother-in-law that she accepts him as someone important in her heart, though not outright romantic.
From here, we would see Katsura sometimes visiting her ramen shop specifically to visit her and get a bowl of his beloved soba (buckwheat noodles), pissing her off in the process. Remember: she runs a ramen (wheat noodle) shop. Although she didn't make any appearances, she was referred to once in a while by other characters—including one quip by Gintoki who says that Katsura is hopeless due to his attraction to widowed women.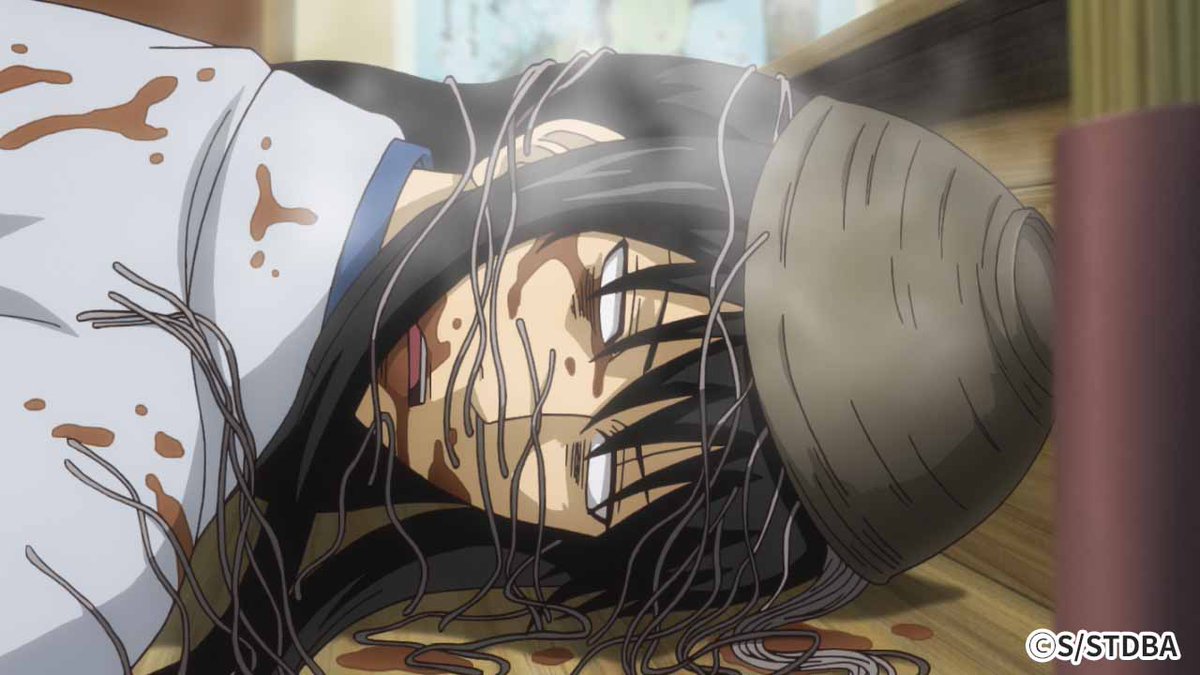 Image Source: アニメ銀魂 on Twitter
The interesting thing about this story is while it was embellished and details were of course changed, the story of Ikumatsu and Katsura is based on a real story. Named Kotaro Katsura in the anime, the real-life Kogoro Katsura (also known as Takayoshi Kido) was a loyalist who fought against the government during the time of the final years of the Tokugawa Shogunate—not liking the foreign influences affecting the country, parallel to Kotaro's dislike of the Amanto and how they have been changing the country of Edo.
Similar to Kotaro, Ikumatsu hid Kogoro away in her home when he was on the run from the Shinsengumi. However, Ikumatsu wasn't a no-nonsense ramen shop owner—she was a geisha named "Ikumatsu," a name she received from her adoptive family. After marrying Katsura, she changed her name to Matsuko Kido. She supported and loved him through thick and thin until his death.
It's said that the real Ikumatsu hid Katsura away in a large trunk for days—and she even prepared meals for him. You can even go see said trunk at the Ryokan Ikumatsu, a Japanese inn that was once a headquarters for Katsura and his men. The hostesses will be happy to tell you more about the history of these lovers, as I experienced on my personal trip to this lovely inn.
To make things connect to the real story of Ikumatsu even more, Ikumatsu's real father ditched her family to elope with another woman when she was still fairly young. It's said that after some time, their mother brought the family to Kyoto after hearing that someone resembling their father had been spotted in the city. There are number of theories as to what actually happened, but it's fairly certain that Ikumatsu (known as "Masu" as a child) ended up being adopted by Nanba, the second son of the Ichijo Clan, where she learned dance and received her name of Ikumatsu. This is a parallel to the family situation of Gintama's Ikumatsu, who only took up her ramen trade after her father left the family.
While it's unknown if these two will end up together in the anime, Katsura and Ikumatsu were a real-life couple who supported each other as long as they lived. With so many references to the history of their real-life counterparts, I'm only hoping we'll get to see even more.
Gintama is streaming on Crunchyroll with English subtitles.