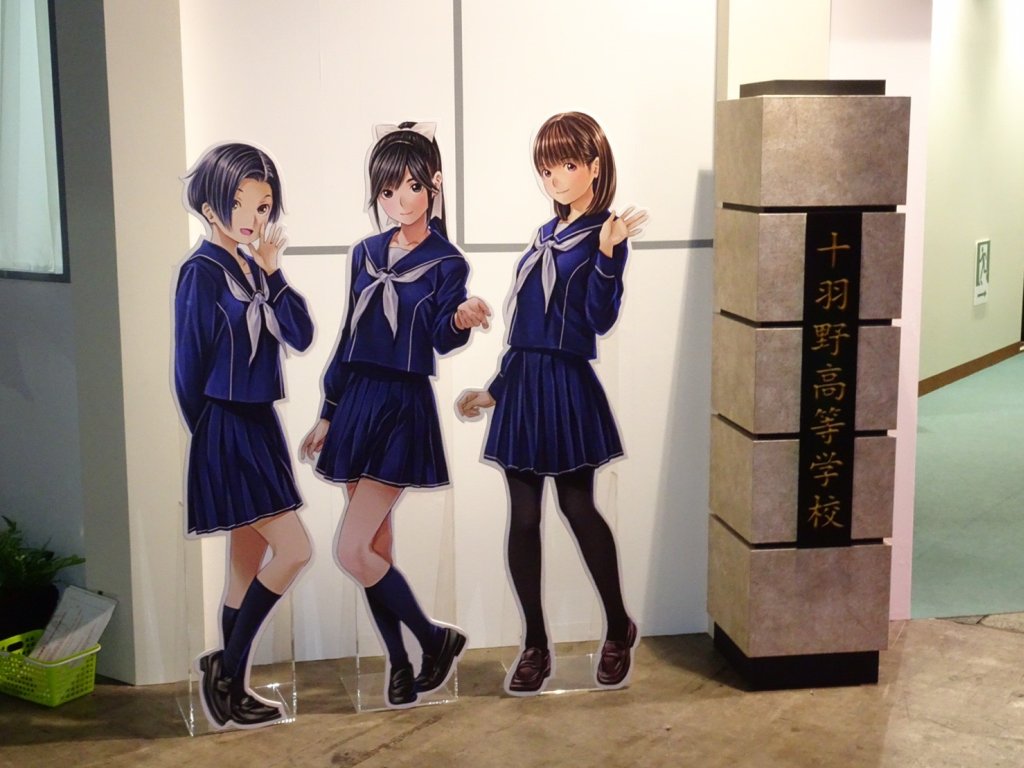 Image source: ラブプラス公式 on Twitter
The Love Plus series has always been about a virtual relationship, so it's only fitting that they go all the way for that "virtual" experience.
Originally released in 2009, Love Plus was an evolution of the Romance Simulation game genre that Konami established with their classic game, Tokimeki Memorial. Where Tokimeki Memorial and other similar games focused on "getting the girl," Love Plus placed its emphasis on what comes after, i.e., actually having a relationship.
With their latest game, Love Plus Every, Konami is taking the series to the smartphone platform and also utilizing VR technology for a more immersive experience. Konami had a playable demo available at this year's Tokyo Game Show, and I got to check it out.
The demo itself is one of the game's interactive conversation events. In the demo, you chose one of three heroines, the younger Rinko, the classmate Manaka, or the older Nene. I selected Nene and the event started in the protagonist's classroom. After looking around a bit, Nene enters and walks over while talking about work at the part-time job where she and the protagonist work together. After some more conversation, she's interrupted by a phone call from work asking her to come over immediately. Disappointed, she heads off, but not before giving the protagonist one more goodbye.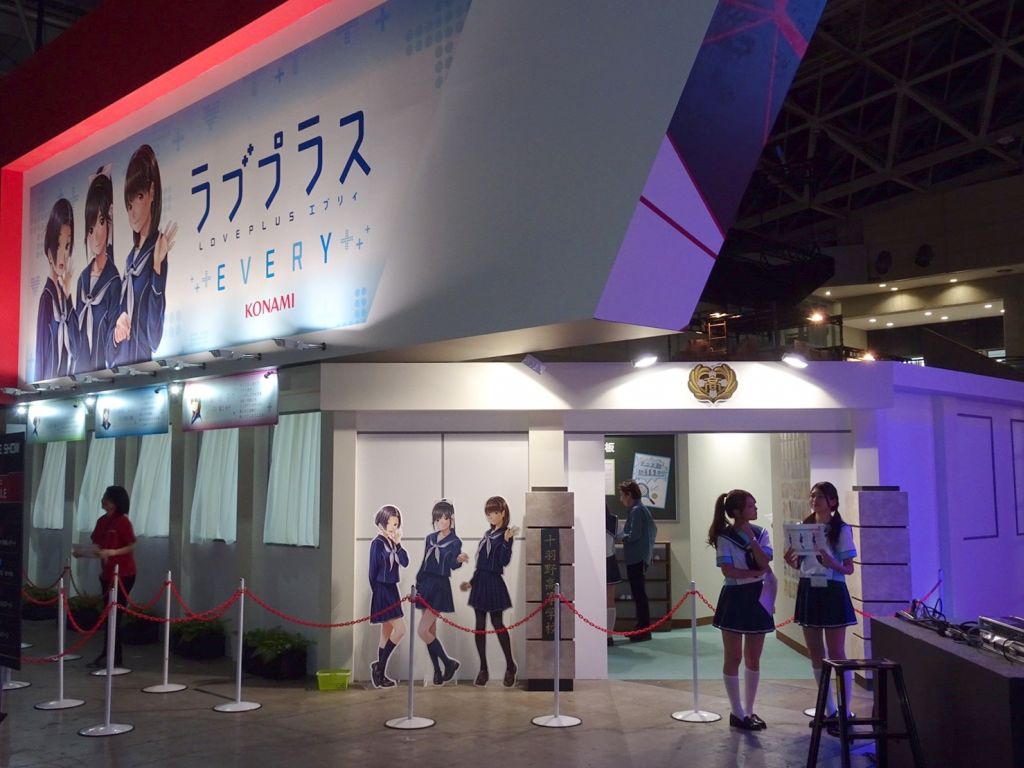 Image source: ラブプラス公式 on Twitter
Overall, at a little under ten minutes or so, it's a fairly short demo consisting of one scene. What really sells it is the fact that parts of the game are VR compatible. The demo is played with cardboard VR googles that use your smartphone to act as a screen. It's a fairly simple thing, like a Google Cardboard, but it makes all the difference in the world. Everything becomes more real and the interaction more personal in VR. Nene's character—and I assume Rinko and Manaka's as well—actually feels like she's "there," as opposed to on the other side of a screen.
There's an intimacy in VR that elevates the player's emotional investment in a game, and for a relationship simulation game like Love Plus, it really, really works. Only certain parts of the game, like the conversation event I got to play, are going to be VR compatible, but they really work to make the player feel a legitimate connection with the world within and its characters. For the original games, as novel and entertaining as they were, I couldn't help but feel the algorithms and internal workings of the game going on behind the scenes, but with the VR, for just a little while, it wasn't a game. It was me and her.
Love Plus Every is scheduled for release in Japan winter, 2017 on iOS and Android platforms. The game will apparently be free to play with payable elements. There is currently no word on an international release. The Tokyo Game Show Demo also includes a custom smartphone compatible cardboard VR goggle set.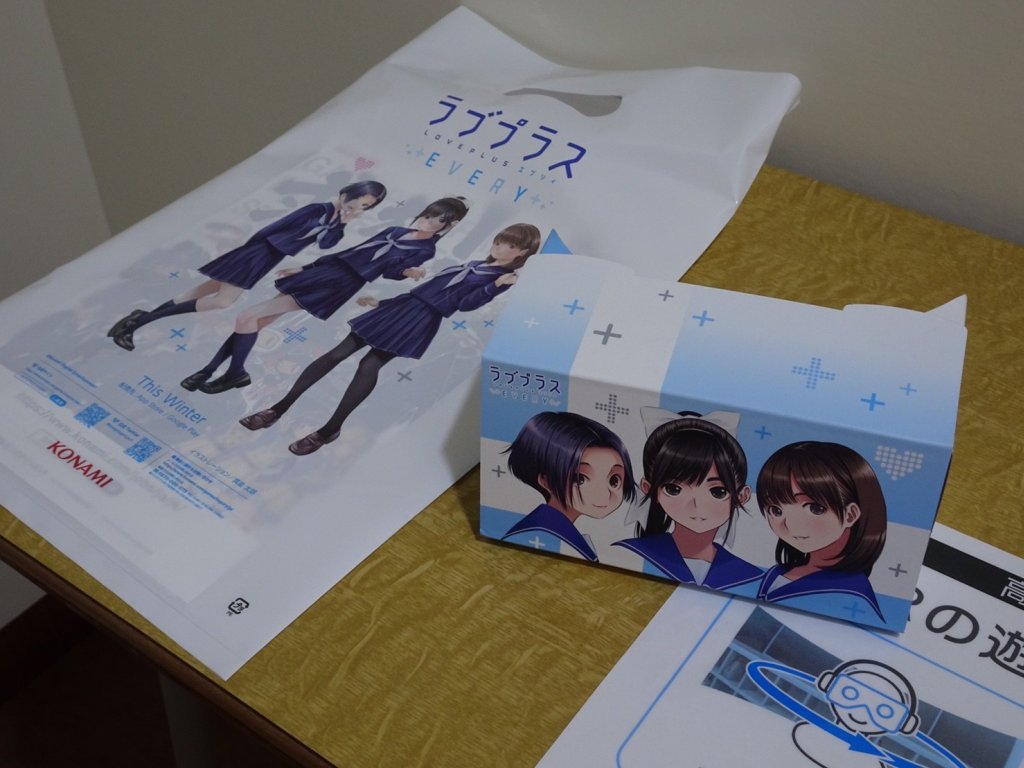 Image source: ラブプラス公式 on Twitter