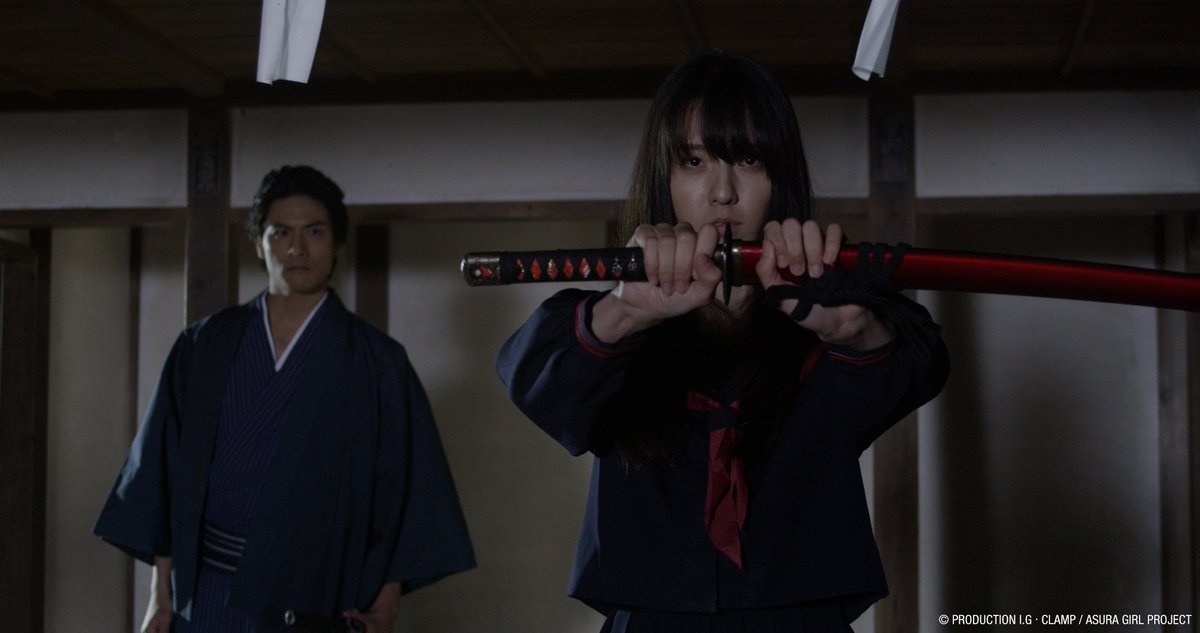 Image Source: 映画「阿修羅少女BLOOD-C異聞」公式 on Twitter
Need more of a katana-wielding schoolgirl fighting monsters in a town where mysteries abound? Then Asura Girl: A Strange Tale of Blood-C should be right up your alley.
A prequel to the Blood-C TV anime, Asura Girl once again follows Saya, our katana-wielding schoolgirl, on the hunt for man-eating monsters. This time, she is sent by her father, Tadayoshi, to investigate a series of strange murders in a rural Japanese village during World War II. But she's not the only one interested in the murders—an army investigation squad is likewise on the scene to try and find the killer.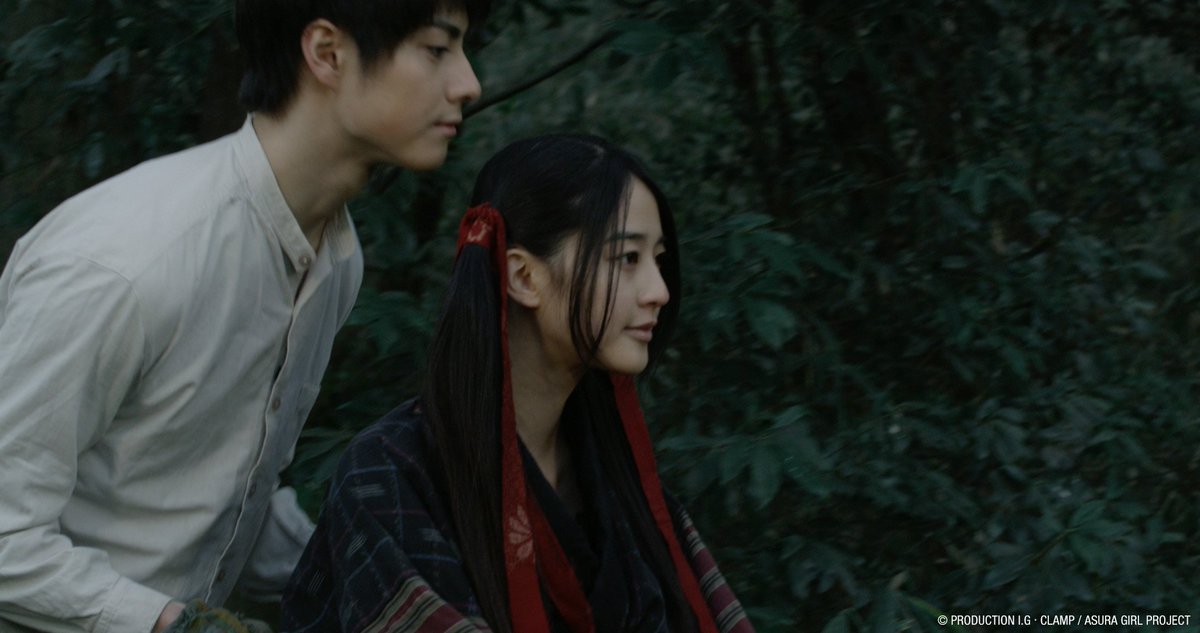 Image Source: 映画「阿修羅少女BLOOD-C異聞」公式 on Twitter
In the midst of this is Ren. One of the villagers, his only concern is keeping his sister, Ran, safe as she recovers from a strange illness in the village's small clinic. Living in a shack in abject poverty in order to support his sister's recovery, he is branded a coward and deserter by the soldiers due to his missing trigger finger. Despite this, Ren attempts to save Saya when the army squad begins hassling her upon her arrival in town—not that she really needs his help.
The two begin looking into the murders while avoiding the police even as the body count continues to increase. And soon, the villagers, soldiers, Saya, and the monster lurking in the village all find themselves heading toward a violent confrontation. And if you've seen the original Blood-C TV anime, you likely have already guessed that the things we see in this film are hardly what they seem to be.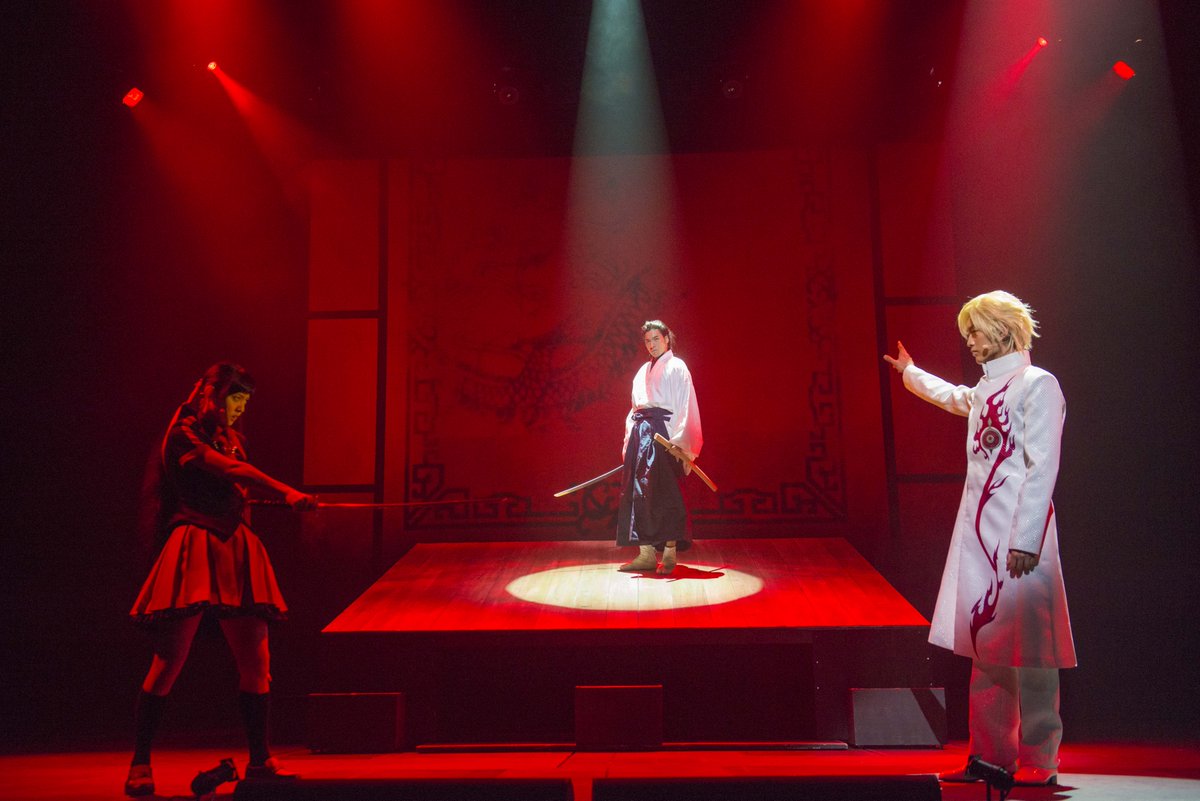 Image Source: 映画「阿修羅少女BLOOD-C異聞」公式 on Twitter
While Asura Girl is a prequel to Blood-C, it is far more closely connected to stage play Blood-C: The Last Mind. Set between the end of Blood-C and the anime film Blood-C: The Last Dark, The Last Mind follows Saya as she stumbles into another town where her arch nemesis is performing experiments using a mixture of monsters and mind control—a problem for Saya whose mind is hardly stable as she is recovering from being shot in the head.
Several characters from The Last Mind appear in Asura Girl—most notably Ran and Ren (though the latter appears under another name). And really, that's the greater overall purpose of Asura Girl: to show the connection between these three characters in more detail and expand on their complex past relationship—a relationship that all of them have forgotten at one time or another.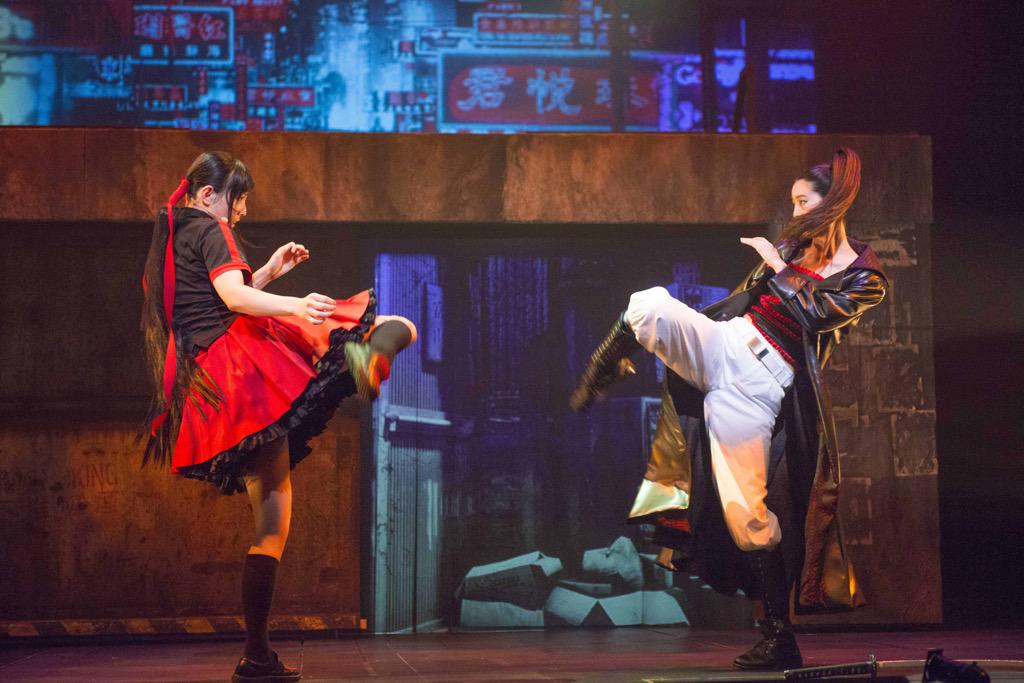 Image Source: 映画「阿修羅少女BLOOD-C異聞」公式 on Twitter
But it's not just the plot that connects the live-action film and stage play together. Several of the actors—i.e., Saya's, Ren's, and Ran's—return. But more than that, the scriptwriter and director for both works are the same.
This is the most obvious reason for the odd feeling of the film—the fact that it feels more like a play than a film despite the lack of a stage. Outside of action scenes, the camera is almost always on a single plane—i.e., like the camera is a viewer sitting in the audience of a stage play. The shots are typically wide—showing the breadth of the set so you can see what all the characters are doing at any given time—and the time of each shot is far longer than the three-to-seven second cuts most filmmakers use.
Moreover, as stage actors, the cast play into this, acting just as they would on stage rather than how film actors typically do in a film. They always face camera when speaking or showing facial reactions. There rarely anything like the standard "shot reverse shot" during dialogue seen in countless films.
Likewise, the fighting in the film is pure "stage fighting." It's clear that no one is actually hitting each other in combat. There are neither CG effects like blood sprays nor practical effects like blood packs. In one scene when a character is dramatically run through, the sword is quite clearly going under the armpit.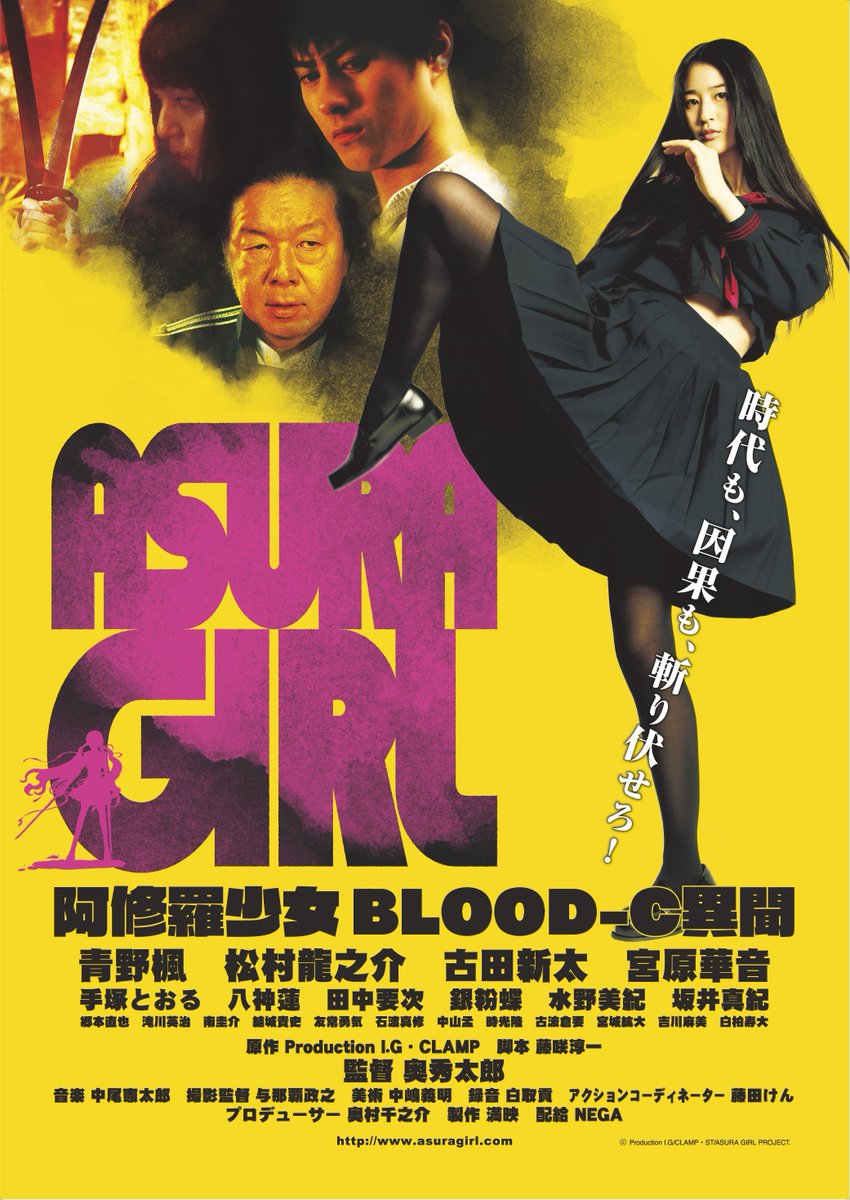 Image Source: 映画「阿修羅少女BLOOD-C異聞」公式 on Twitter
In the end, how much you enjoy Asura Girl: A Strange Tale of Blood-C is largely dependent on three things: 1) how much you like Blood-C, 2) if you've seen The Last Mind and 3) if you're interested in seeing a true hybrid of stage and film. The more of those that apply to you, the more you will enjoy the film. If, on the other hand, you're expecting an ultraviolent romp like the TV anime or a stand-alone, typically made motion picture, then this may not be the movie for you.
Asura Girl: A Strange Tale of Blood-C (Ashura Shoujo Blood-C Ibun) was released in Japanese theaters on August 26, 2017. There is currently no word on a Western release.
Blood-C can be seen with English subtitles on Netflix, Hulu, and Funimation. Blood-C: The Last Dark can be seen with English subtitles on Netflix and FUNimation. Stage play Blood-C: The Last Mind can be seen with English subtitles on Amazon Prime.