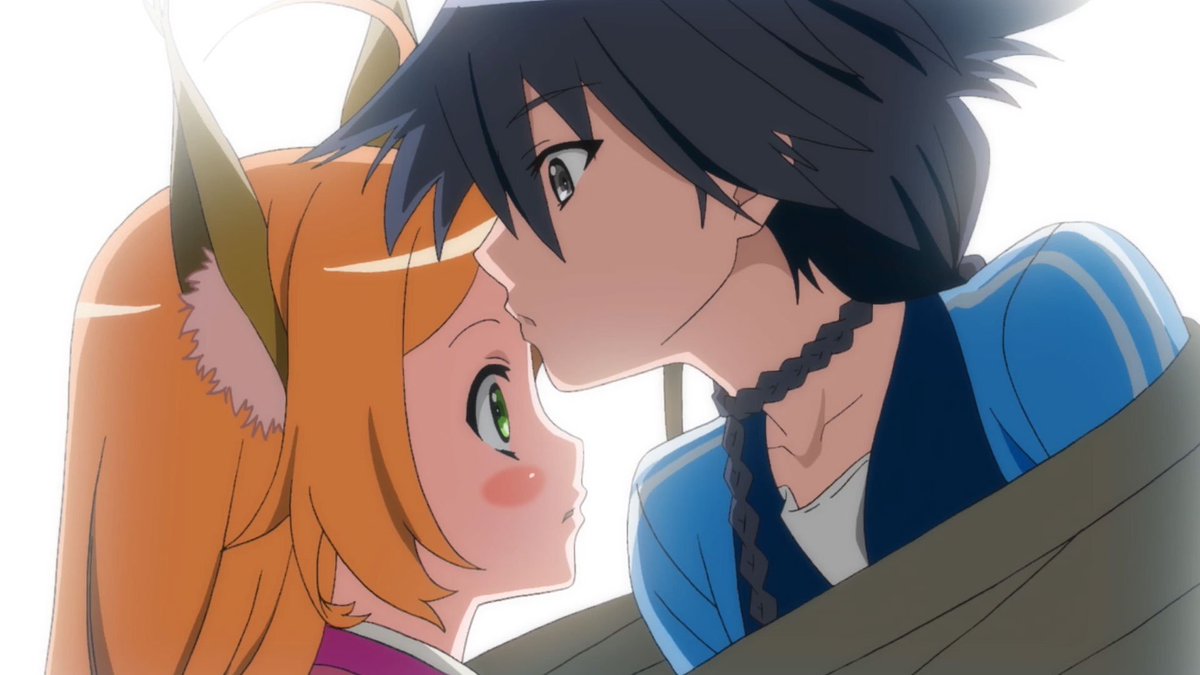 Image source: TVアニメ「縁結びの妖狐ちゃん」公式 on Twitter
The characters in Fox Spirit Matchmaker have been born to love each other. But, that love has to be earned—and not just earned once, but twice.
Fox Spirit Matchmaker takes place in a world where humans and spirits co-exist. In that co-existence humans and spirits will sometimes fall in love with each other. But, that love is short lived when you compare a human's to an immortal spirit's. Through some clever magic by the fox spirits, though, humans and spirit's can rekindle their love in the human's next life. Now, in the present day many spirits go to fox matchmakers to help them find their reincarnated lovers.
Tales of love transcending time, space, and even reincarnations aren't uncommon. But, many times we only see what the characters go through to rekindle that love. Fox Spirit Matchmaker on the other hand goes one step further. It not only shows us the trials and tribulations of romance in the current lives of a handful of characters, but also in their past lives. Thus, instead of giving us one story in which couples have to develop their relationship, we get two. And both stories help us understand the hardships the characters go through to renew their love for each other.
There are two couples we actually see go through the difficulty of developing and rekindling their romance. They are: the male fox spirit Han Unhi and the human woman Reki Setsuyou and the female spider spirit Seitou and human man Oken Fuuki.
With Han and Reki we see Han longs to be reunited with Reki. However, since Reki has been reincarnated she has no memories of her past life and romance with Han. This creates an interesting dilemma for the two characters because it puts Han in a position where he's trying to revive latent memories within Reki rather than profess his love for her. For Reki, though, Han is just a strange man who's talking about past lives and their relationship together. It's a very different type of character dynamic in a romance series and it really shows off the struggle Han goes though to be with the person he loves.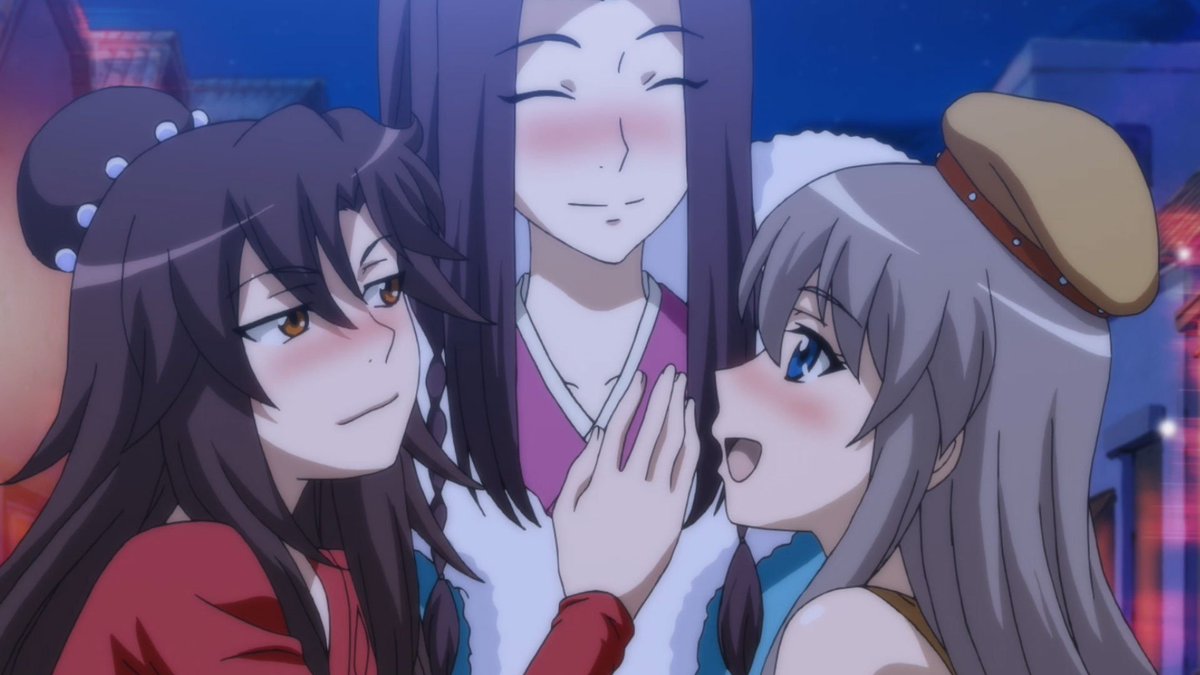 Image source: TVアニメ「縁結びの妖狐ちゃん」公式 on Twitter
Here is where Han and Reki's story becomes fascinating. Since Han is trying to get Reki to remember her past life, we specifically see what the two characters went through to become a couple. With these details taking place in Reki's past life it means narratively we spend just as much time in the past as we do in the present. This may seem odd at first, but it works well when you consider in order to understand what Han is going through in present day, we have to see him build his relationship with Reki in her past life. We need the "I love you" moment from the past so we can appreciate Han's efforts in the present. For instance, there's a moment in Reki's past life where she saw Han flirting with other women. It's a moment that tests the love in the past and also to a great degree in the present. Thus, by showing us this story and how their love develops, we actually see the characters have to work very hard to make sure their love is unshakable.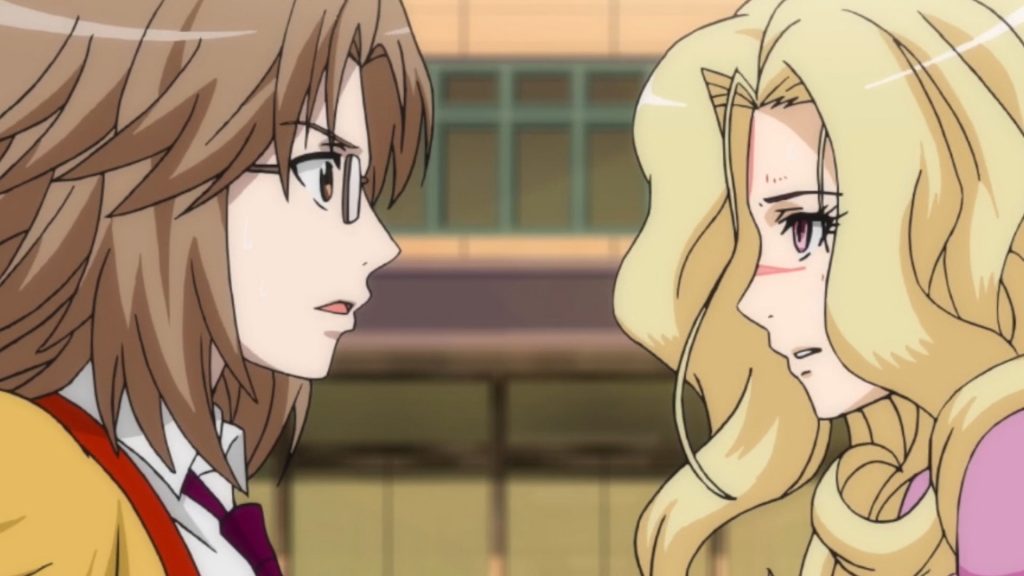 Image source: TVアニメ「縁結びの妖狐ちゃん」公式 on Twitter
Seitou and Oken are in a very similar situation as Han and Reki, in that Seitou wants to revive Oken's memory of their time together. Yet, in case of these two characters it's a tragic tale because Oken despises spirits. So, the very act of Seitou trying to get close to Oken is nearly futile. But, that's what engrosses us in their story. If it were as easy as Seitou saying, "We were lovers in your past life." there wouldn't be a story. At the same time her unrequited love also shows us even in relatively fruitless romantic pursuits one side still needs to put in a great amount of time, dedication, and work. Thus by having these challenges makes us want to see Seitou overcome the odds. And in order to get to that point we have to see what her relationship with Oken was like in the past. Once we understand that, seeing Seitou's efforts becomes exciting.
Romance anime show us cultivating love is a difficult task. But, Fox Spirit Matchmaker shows us it's even harder to make love work in two different lifetimes. And with four different characters going through this hardship, it's hard to take you eyes off the screen.
Fox Spirit Matchmaker is streaming on Crunchyroll.