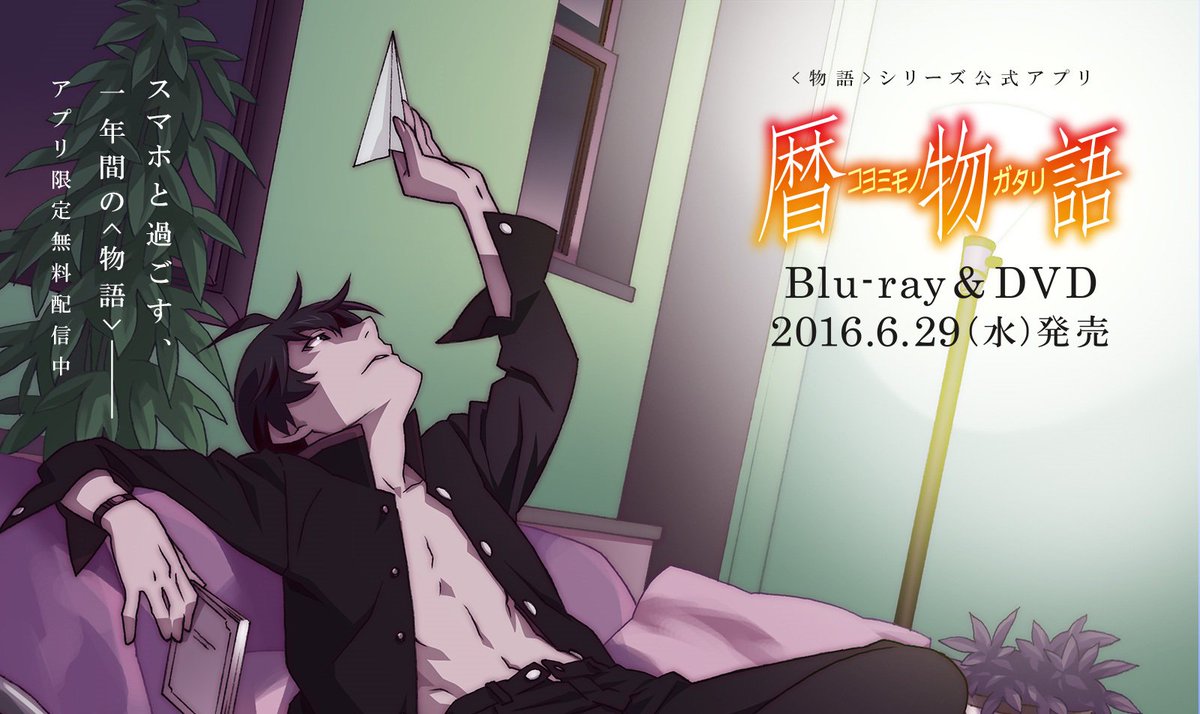 Image Source: 西尾維新アニメプロジェクト on Twitter
Before you jump into all seven episodes of Owarimonogatari II this weekend, there are two episodes you need to know about—which is a problem, as they've never been released in English.
The Monogatari Series is a long and complicated one—so long and complicated we've made both a guide on each series and a timeline so you can track the chronological order. But if you've looked either of those over, you may have noticed a series you didn't recognize: Koyomonogatari.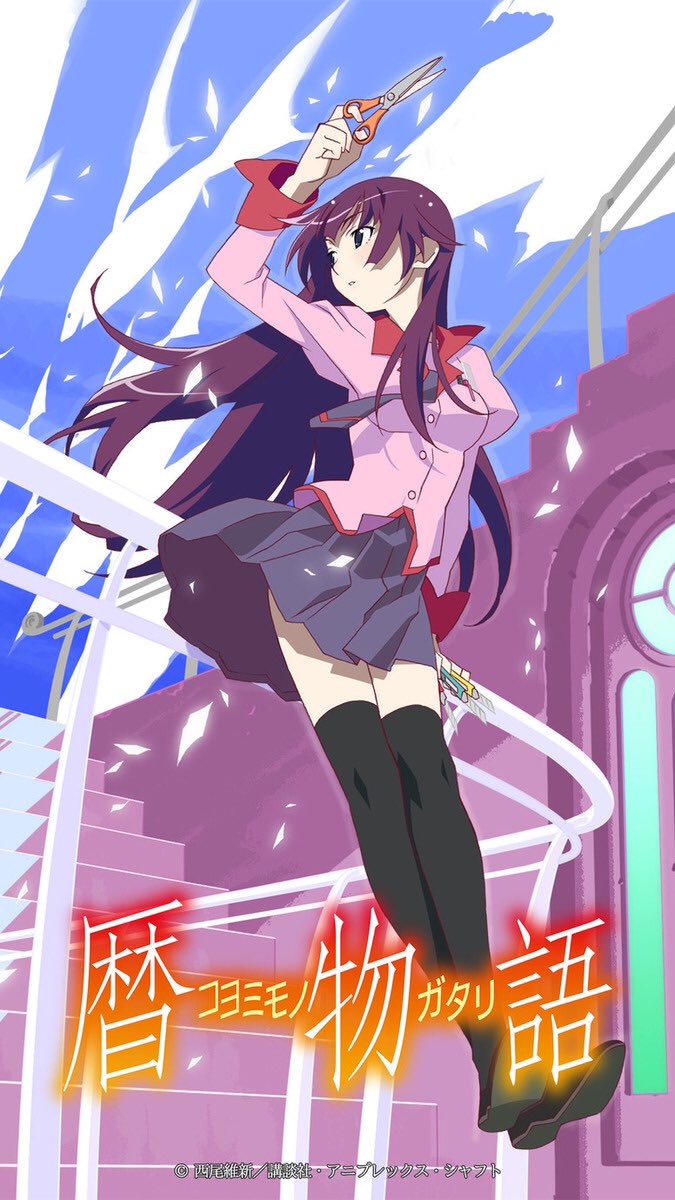 Image Source: 西尾維新アニメプロジェクト on Twitter
Released via a smartphone app in Japan, Koyomonogatari is a short-form anime series with episodes around twelve minutes long. Each of the twelve episodes is self-contained and takes place during a different month of Araragi's senior year. These stories follow a general pattern: One of Araragi's companions tells him about a possible "oddity" encounter he or she has heard of. However, these supposedly supernatural stories are proved to be anything but once a little investigation is done.
The exceptions to this pattern are the final two episodes, Koyomi Nothing and Koyomi Dead. Chronologically, these two episodes are set between Tsukimonogatari and Owarimonogatari II—with the latter episode containing not only a major plot revelations for the series as a whole, but also ending exactly where Owarimonogatari II begins.
So, let's catch you up on what happened, shall we?
[Note: This article contains major spoilers for Koyomimonogatari and thus the Monogatari Series in general.]
---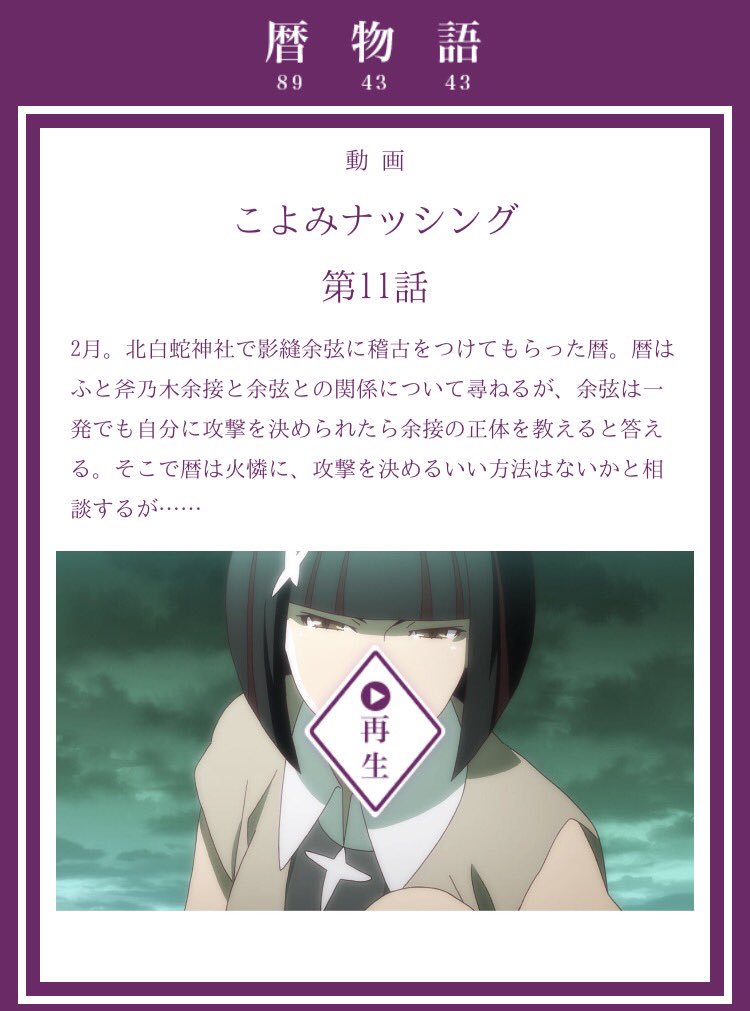 Image Source: 西尾維新アニメプロジェクト on Twitter
Koyomi Nothing
Koyomi Nothing begins about a week after the end of Tsukimonogatari—i.e., late February 2007.
At this point in time, Araragi has been relying far too much on his remaining vampire powers. In doing so, he has likely passed the point of no return when it comes to being a normal human ever again. All he can do now is stop the transformation from becoming any worse by laying off the use of his powers completely.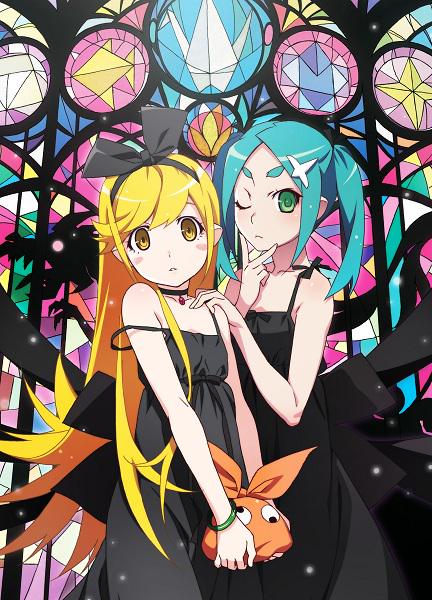 Image Source: 西尾維新アニメプロジェクト on Twitter
Unfortunately, as a half oddity himself, he's kind of a lightning rod for the supernatural. But now he's completely unable to protect himself. Thus, Shinobu and Yotsugi are tasked with protecting him 24-7.
Naturally, this leaves him feeling a bit confined and useless. So he heads up to the snake shrine on the mountain in hopes of finding Yozuru. Even though she is a normal human, Yozuru has made it her profession to hunt oddities and exterminate them—especially the so-called immortal oddities. Through sparring with her, Araragi hopes to learn her fighting style and thus be able to rely less on Shinobu and Yotsugi should worse come to worse.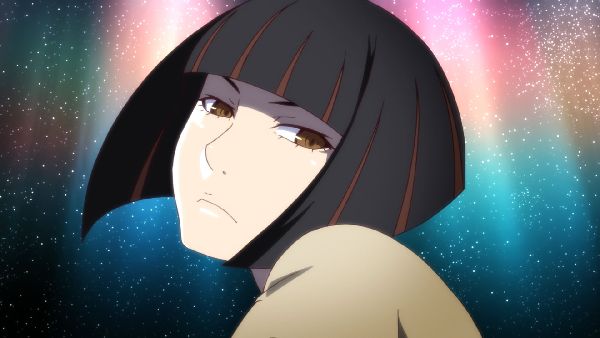 Image Source: 西尾維新アニメプロジェクト on Twitter
Of course, once he lets Yozuru in on why he wants to fight her, she reveals the truth: He's actually supposed to feel restrained by the presence of the two girls protecting him. Unable to fight for himself, he'd be dragging them into fights for his sake—something he is loath to do. Thus, with them around and him powerless, he's forced to not go looking for trouble.
The rest of the episode revolves around his making a bet with Yozuru: If he can land a single hit on her while sparring, she'll tell him why Yotsugi calls her "oneesan." However, after hatching a plan to land a hit, he returns to the shrine on the mountain only to discover that Yozuru has disappeared without a trace.
---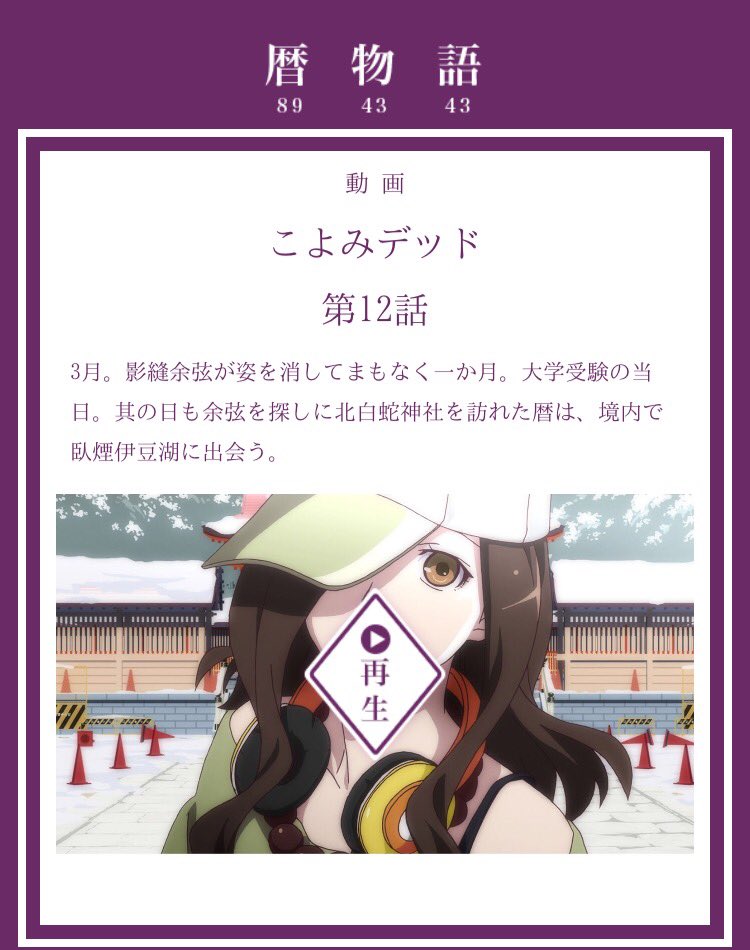 Image Source: 西尾維新アニメプロジェクト on Twitter
Koyomi Dead
Koyomi Dead begins several weeks later on March 13. Since the end of Koyomi Nothing, Araragi has gone to the shrine on the mountain every day hoping to meet the vanished Yozuru. Sadly, he's had no luck. But on the other hand, he hasn't had any oddity related adventures in the month since the end of Tsukimonogatari either.
Even though today is the day of his college entrance exams, he decides to visit the shrine as usual—despite Senjogahara specifically making plans to pick him up at his local station and go to the exam with her. In her view, passing the test will not be a problem for him: Getting him to the location of the test will be. Left alone on such an important day, he's bound to have some supernatural encounter. And of course, she's 100% correct.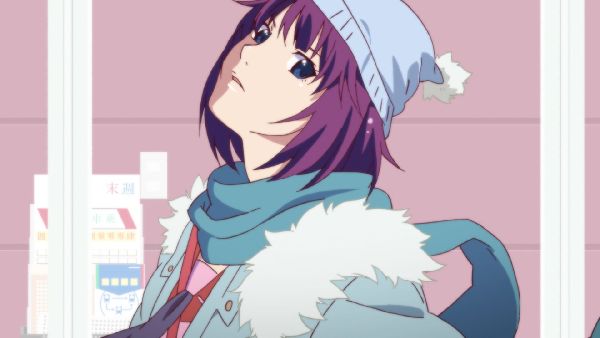 Image Source: 西尾維新アニメプロジェクト on Twitter
Reaching the shrine, Araragi finds not Yozuru but Gaen. Gaen explains why Yozuru disappeared: she's been removed (perhaps killed) by the mysterious enemy threatening the town.
While this mysterious enemy couldn't beat a true oddity like Yotsugi, said enemy could accomplish the same goal by taking out Yozuru. Left without her master, Yotsugi would either A) become a masterless doll unable to do anything or B) regain part of her human feelings and protect Araragi on her own—making her less of an oddity and thus defeatable.
Gaen then drops the true bombshell, explaining the cause of all the supernatural problems the city has encountered over the past year: The city lacks a "god" to oversee it. With no god in place, the void left behind breeds chaos.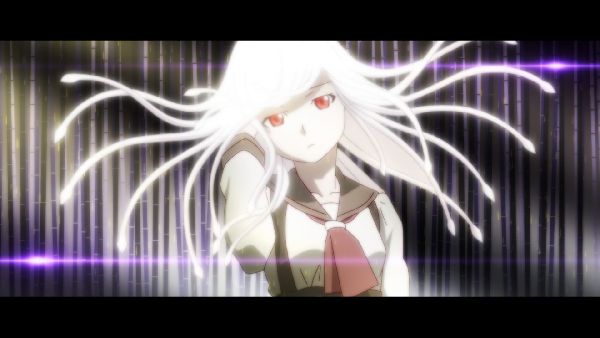 Image Source: 西尾維新アニメプロジェクト on Twitter
Oshino was able to balance the city with his presence, but with him gone, things have only gotten more chaotic. But Gaen has another plan: to make her own puppet god. She positioned Araragi—and thus his companions—in such a way as to have one of them become the god of the city. It didn't end up working out.
So now Gaen and her mysterious enemy are at an impasse—a stalemate where the first side to make a move loses. Gaen had hoped that over the course of the past month, the enemy would come and attack Araragi, but no attack came. Moreover, neither Oshino nor Kaiki have returned to town, weighting the scales in her favor.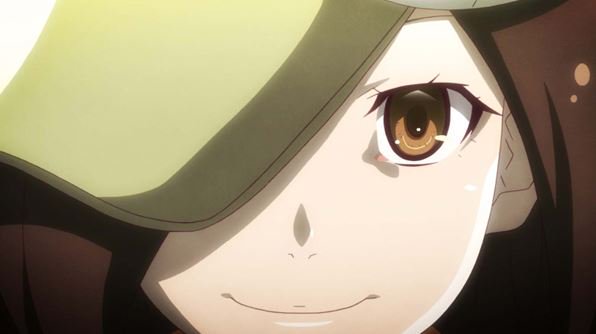 Image Source: 西尾維新アニメプロジェクト on Twitter
Now, Gaen believes it's only a matter of time until Araragi gets caught up in the supernatural again. Whether he means to or not, he will almost certainly break the stalemate and all but ensure the city falls into chaos.
Thus there is only one thing to do in Gaen's mind: kill Araragi. And before he can react, she does so, chopping him into tiny pieces using the original oddity slayer sword.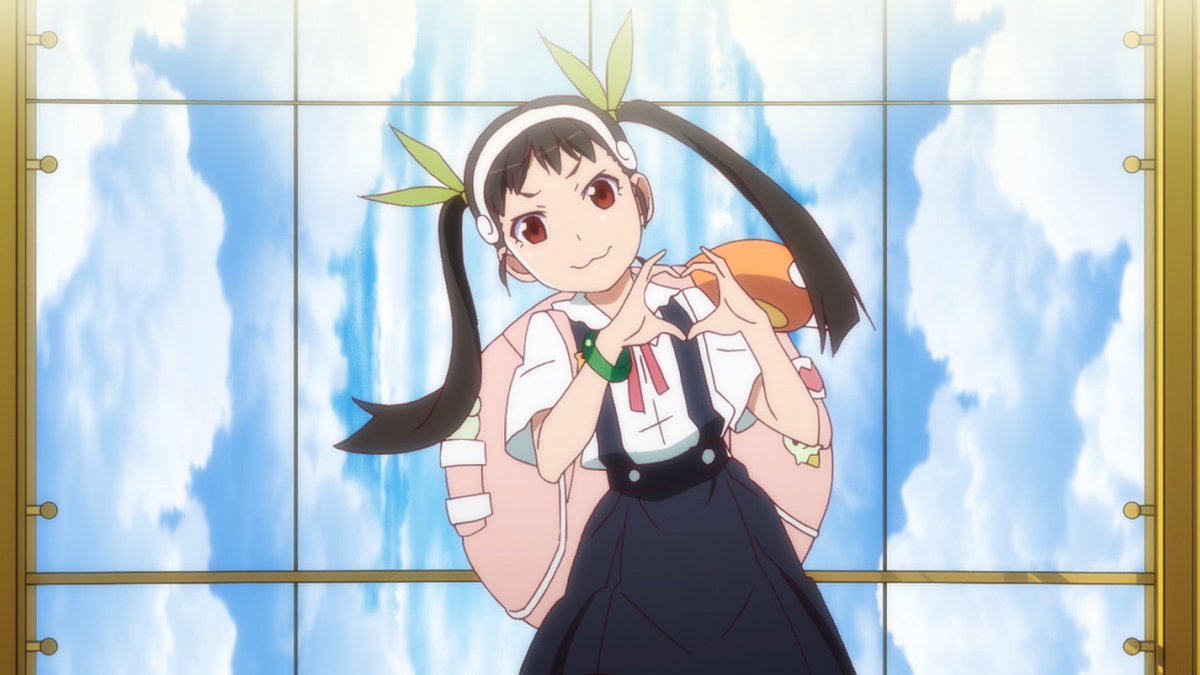 Image Source: 西尾維新アニメプロジェクト on Twitter
But that's not the end. After the credits, the epilogue begins with Araragi waking up on the ground, wondering why he isn't dead. However, these thoughts are interrupted as he notices his dead friend Mayoi standing there, smiling down at him.
Thus beings Owarimonogatari II.
Koyomonogatari will be released in the US on December 19, 2017. It can be seen in raw Japanese on home video. Owarimonogatari II will be viewable with English subtitles on Crunchyroll.