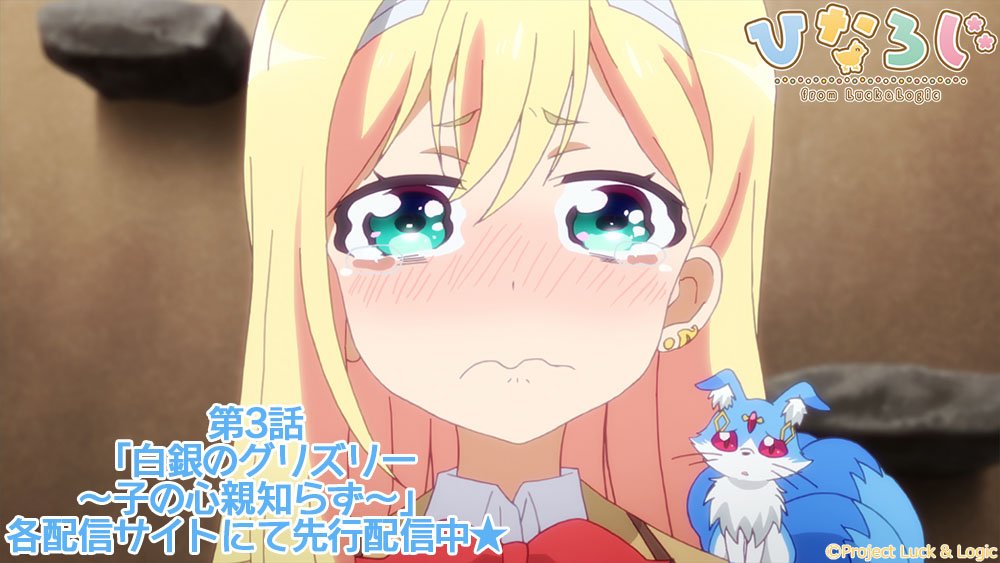 Image source: アニメ「ひなろじ」公式アカウント on Twitter
A third of the way into Hina Logic: From Luck & Logic, it has become very readily apparent that the biggest difference between it and other magical girl anime is that there no longer seems to be anyone for the magical girls to fight.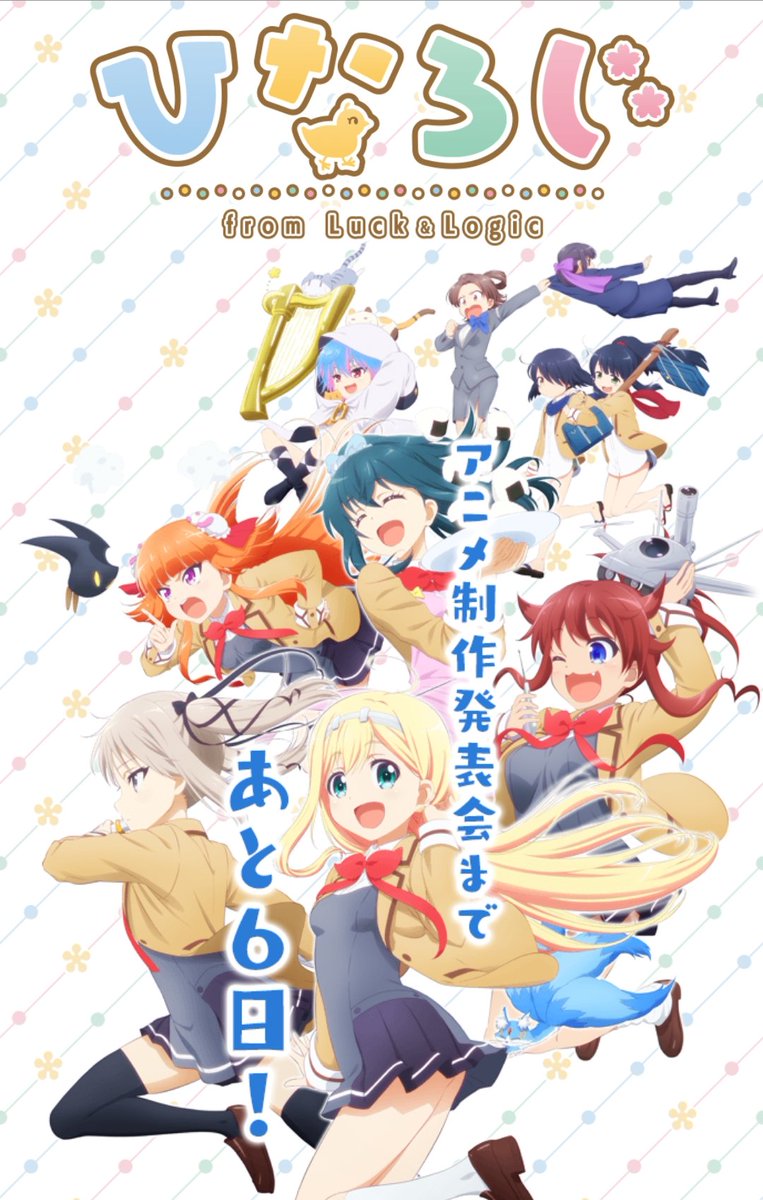 Image source: アニメ「ひなろじ」公式アカウント on Twitter
Hina Logic: Form Luck & Logic is a sequel series, but you don't need to have the earlier series to watch and enjoy the new one. However, it probably does explain in more detail the primary fact of the new series' background: there are no villains for the girls to fight.
The characters are "logicalists," and they combine each world's "logic" when they join forces with "good" individuals from parallel universes to fight off "bad" ones that would invade the Earth of the universe in which the series takes place. But these "bad foreigners" (literally, "foreigners"—the English word with katakana pronunciation—which applies not to humans from outside of Japan, but instead to people from parallel universes) have already been defeated by an earlier generation of logicalists. It seems implied that the current crop of teachers of the logicalist students were probably of this winning generation of logicalists.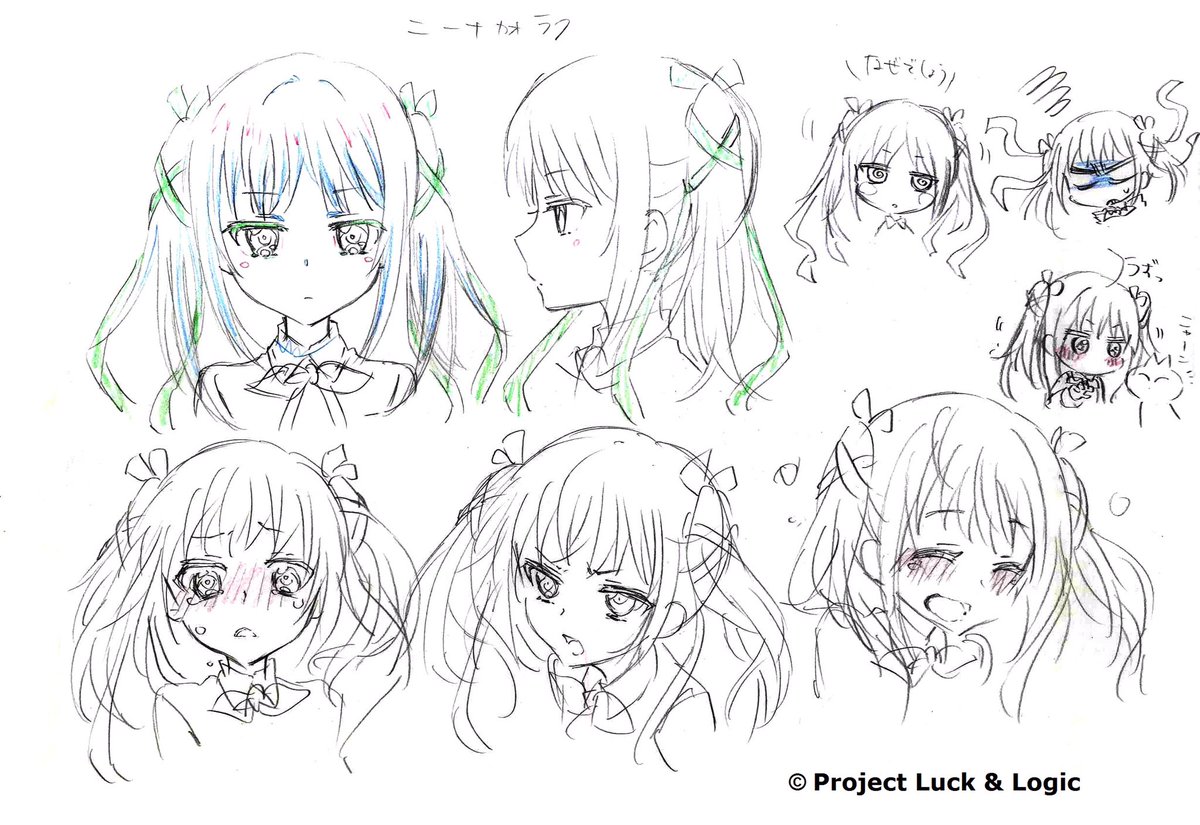 Image source: アニメ「ひなろじ」公式アカウント on Twitter
We've been informed, rather undiplomatically by one of the students, that after the age of 25, it becomes increasingly difficult for logicalists to "trance" (or transform). There seems to be some truth to this, as their homeroom teacher reacts badly. She's clearly flustered, although she insists her ability to "trance" remains unaffected. The humor is derived from the fact that she's already terribly sensitive about aging.
This exchange does seem to suggest that eventually, the older the logicalists get, the harder it is for them to transform. Regardless of when individual abilities begin to degrade to the point of no longer being fit for service (it probably depends on the individual, and some might be active for longer than others), such degradation does seem to be inevitable. This explains what there would be a need to train new generations. However, the current generation is merely a vanguard. Essentially, the girls who we are introduced to in HinaLogic: From Luck & Logic are "peace time reserves."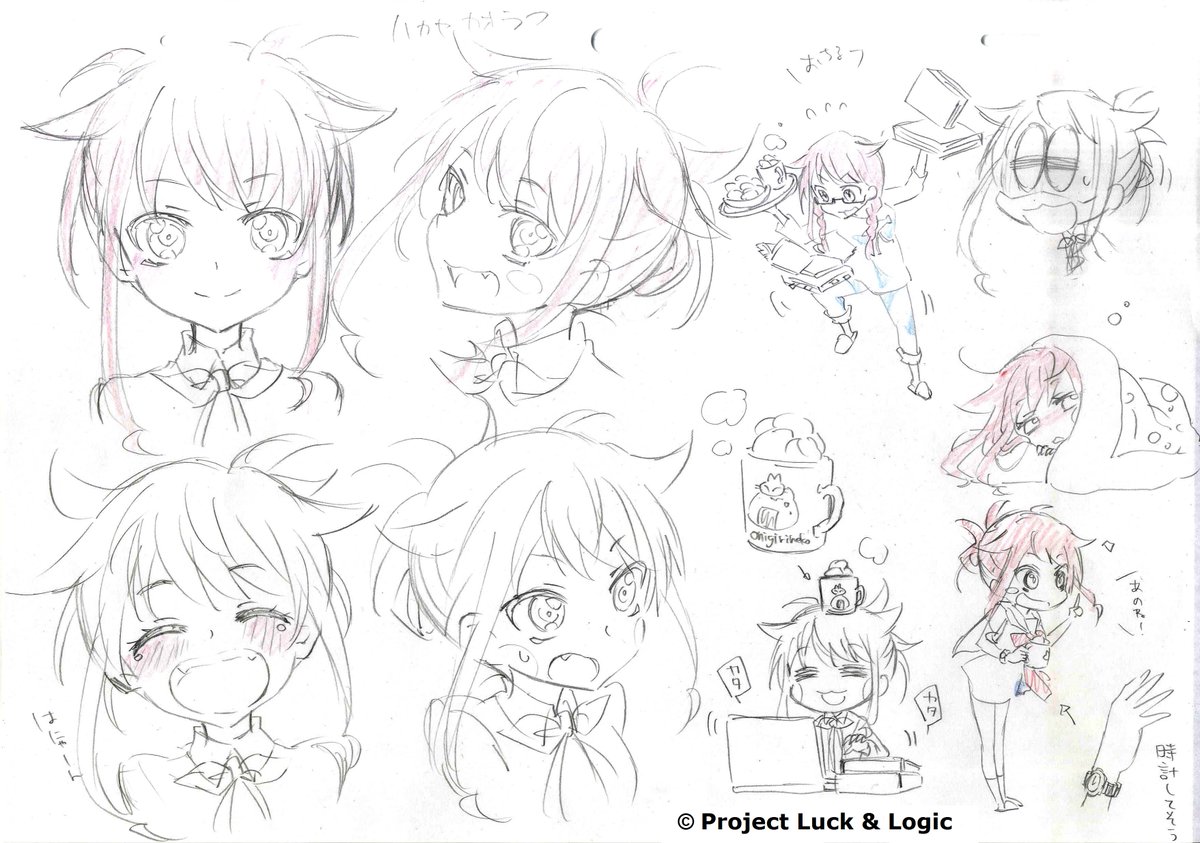 Image source: アニメ「ひなろじ」公式アカウント on Twitter
So what we get instead of the typical episodic cycle of problem, villain, transform, battle, and resolution, we end up instead with a series more akin to slice of life anime. The girls are thrown together on account of being logicalists, but being logicalists isn't the focus of the series. Rather, it's their day to day experiences that drive the series. Of course they train and prepare. They learn to control their powers and hone them into effective weapons. But mostly, they just live relatively ordinary lives, doing ordinary things.
Because what use is a magical girl in a world which doesn't need her magic? If the world of Hina Logic is anything to go on, the answer in the global sense is "not much, really." However, the show doesn't focus on the global sense. It focuses on the intensely personal sense. Much of the focus of magical girl anime has always been on a combination of personal development (Creamy Mami, Fancy La La, etc) and/or group relations, group growth, and teamwork (Sailor Moon, Madoka Magica and others too numerous to name). Hina Logic doesn't require baddies in order to accomplish this. The commitment to self-betterment and the commitment to the group is enough to do so.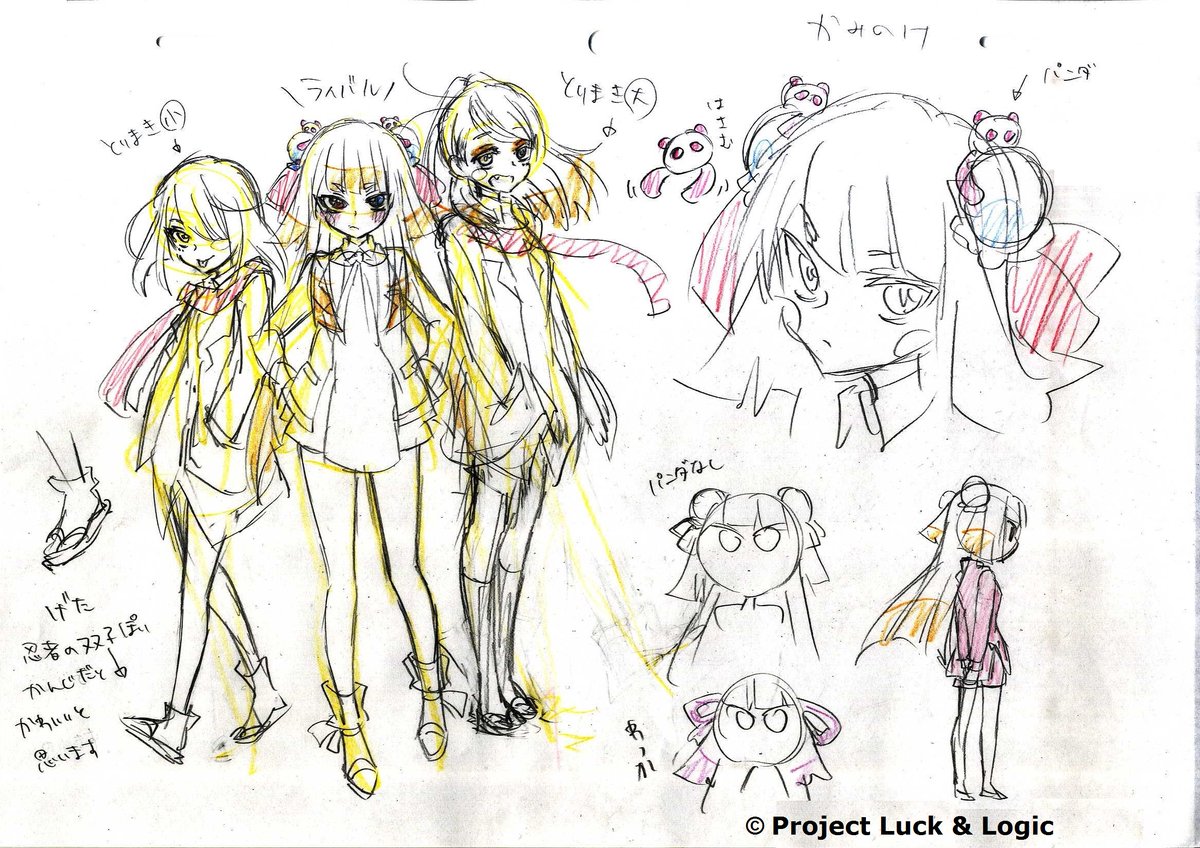 Image source: アニメ「ひなろじ」公式アカウント on Twitter
In the end, even without villains, if the magical girls become better people, don't they invariably make the world a better place? Hina Logic would seem to suggest that they do.
Hina Logic: From Luck & Logic can be seen subtitled on Crunchyroll now and dubbed on FUNimation.