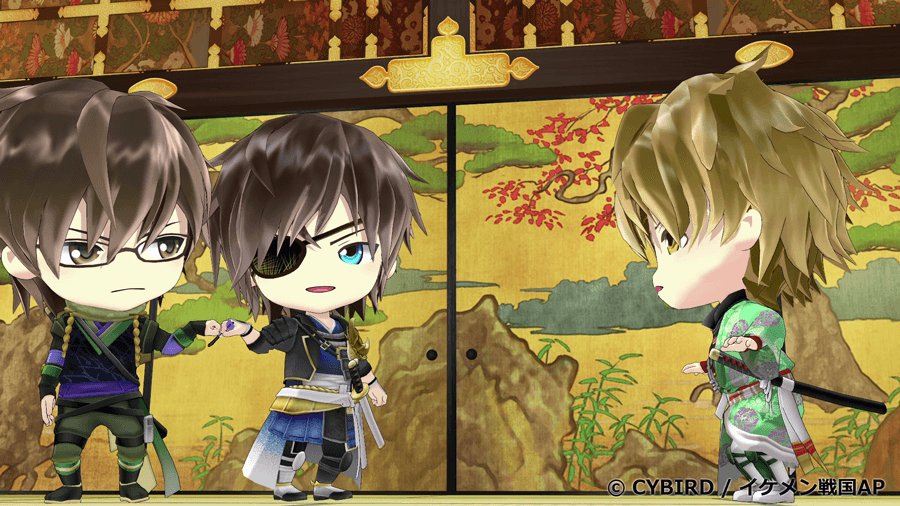 Image source: 【公式】イケメン戦国 on Twitter
Ikemen Sengoku: Bromances Across Time is an absolutely absurd concept. A modern take on the "Connecticut Yankee in King Arthur's Court" places a Kyoto University history major into the middle of the Japanese Warring States period, at the very feet of the great samurai leader Oda Nobunaga. Except, that's not the absurd part. No, what's absurd is that far from the fierce samurai warriors history describes, Nobunaga, Toyotomi Hideyoshi, Tokugawa Ieyasu and others are actually just really obnoxious pretty boys.
Given the tremendous process and financial obligation involved in creating any anime series, we shouldn't be surprised that so much anime, brilliant or otherwise, is being made in the short-form standard. This allows a great diversity of anime to be made which might not otherwise see the small, and increasingly digital, screen. There are a number of concepts being made now in short-form that would never be considered for the normal 20-something minute episode standard.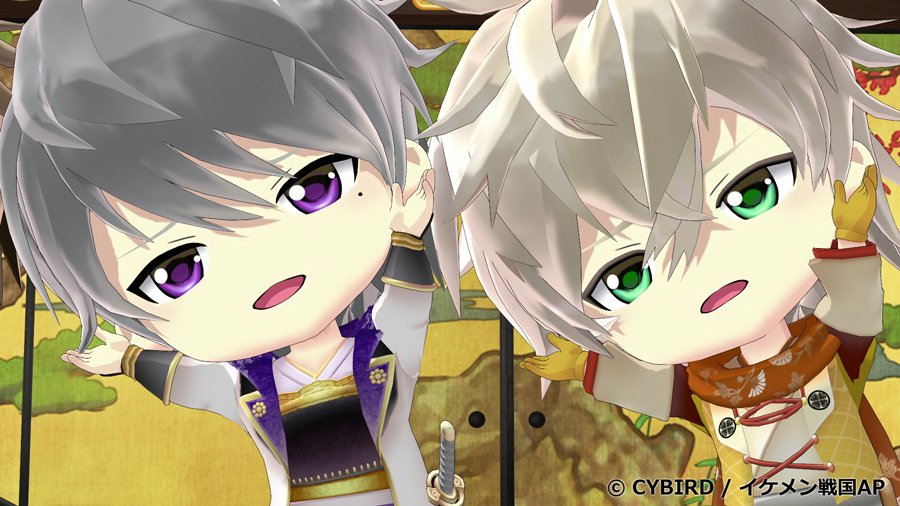 Image source: 【公式】イケメン戦国 on Twitter
Ikemen Sengoku is definitely something experimental that benefits from this increasingly common standard. Tied to a mobile game franchise like many other recent anime series (Monster Strike, Rage of Bahamut, 18if, Battle Girl High School, and many others), Ikemen Sengoku has an already built in fanbase. However, its absurd appeal is capable of going beyond its base demographic. The short-form standard is perfect for translating a series with gameplay (and thus interaction with its audience) to a media without the ability of viewers to interact.
The concept is absurd enough, the situations surreal enough, and the actions hilarious enough to be a rather perfect example of a samurai sketch comedy show I only wish I had been the first to think up. A great example is an indoor tennis match (apparently our esteemed time traveler is, in fact, a member of the Kyoto University tennis club) when none of the samurai really know how to play tennis (and they have a tendency to add ridiculous-sounding magical/girl anime "attacks" when serving or smashing). There's also a samurai rap battle. Let's just say, I would not suggest that Hideyoshi or Tokugawa reach out for a record deal in LA or Atlanta.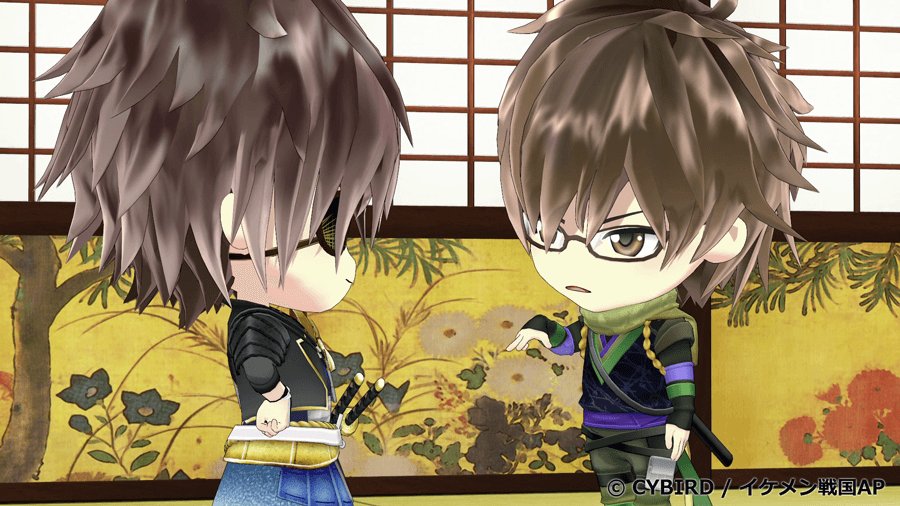 Image source: 【公式】イケメン戦国 on Twitter
If you like absurdist humor in small doses (and if, like me, you're a four panel comic fan, you probably do), even if you're not the target demographic (a likely female subset of mobile gamers, perhaps?), there's a good possibility you'll like Ikemen Sengoku in a similar way for similar reasons. This is also true if you like strange sketch comedy shows (perhaps not SNL or MadTV, but maybe the more obscure Round House, Upright Citizens Brigade, or Kids In The Hall). Ikemen Sengoku is just really, really stupid jokes from really, really cute samurai.
Ikemen Sengoku: Bromances Across Time is simulcast on Crunchyroll.