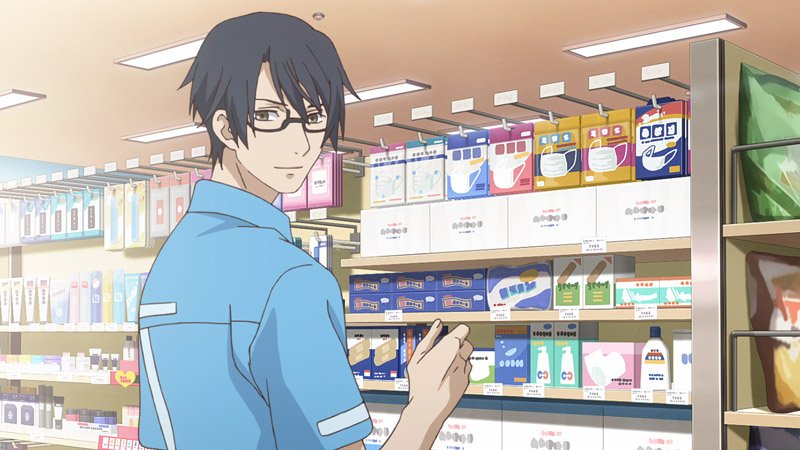 Image Source: 「コンビニカレシ」オフィシャル on Twitter
Despite its title, new anime Convenience Store Boy Friends (Konbini Kareshi) doesn't take place at a convenience store. Instead, it serves an arguably more important purpose: a place for the main characters to connect at the end of the school day, leading to interactions that could never happen in the classroom. It's kind of funny when you imagine the same anime happening at gas station convenience stores in the United States, but in Japan, convenience stores are a completely different beast.
Convenience stores, no matter what country you're in, are just that: stores that are convenient. If you need a little snack, some toilet paper, or even a pack of batteries, convenience stores are little establishments that you can pick up odds-and-ends at without having to go all the way to the grocery store. In the United States, some of the biggest names you might see are 7-Eleven and Circle K (according to the ranking of the United States' top 202 largest convenience store chains). Many of these stores have gas pumps attached in front to refill your vehicle. However, without a car, many times it can be difficult to get to a convenience store. Mostly because the US is a giant of a country. Maybe in the city, it's reasonable, but in the country, if you don't have a car, it's suddenly not so convenient anymore.
While there is plenty of countryside, Japan's small country size makes things a little easier, and thus, it's plausible to say that the convenience stores play a bigger role in every day life. After all, even though there is one convenience store in the United States for every 1,949 citizens versus one for every 2,309 in Japan, the land mass is considerably different. In pure mathematical sense, there is one convenience store for every 6.6 square kilometers in Japan, compared to one for every 59.2 kilometers in the United States.
Leaving that calculation mumbo jumbo behind, what makes convenience stores so different in Japan is the goods and services provided, as well as the technologies used in the stores to make it a completely different experience.
---
You Can Pick Up Packages
Unlike in the United States, where packages can be thrown by a post worker at the recipient's door whether they're there or not, Japan's postal service and delivery services require that any packages that they're not able to stuff into your mail box must be signed for and taken inside by the owner. If you're not around, the postman will leave a slip that can be used to fill out a form online to request redelivery at a certain day and time. For people at work or school, that still might be difficult. With work and club activities lasting until the evening, one might not be able to get home in time to catch the postman during his working hours.
That's where the proxy pickup service at the convenience stores comes in. Certain retailers like Amazon will allow customers to choose the "convenience store pick up" option at check-out. By doing this, a customer can pick up an item at their leisure, even if it's midnight! Just watch out—proxy services usually have a time limit on how long they can hold your item, so it might be sent back if you don't pick it up in time.
---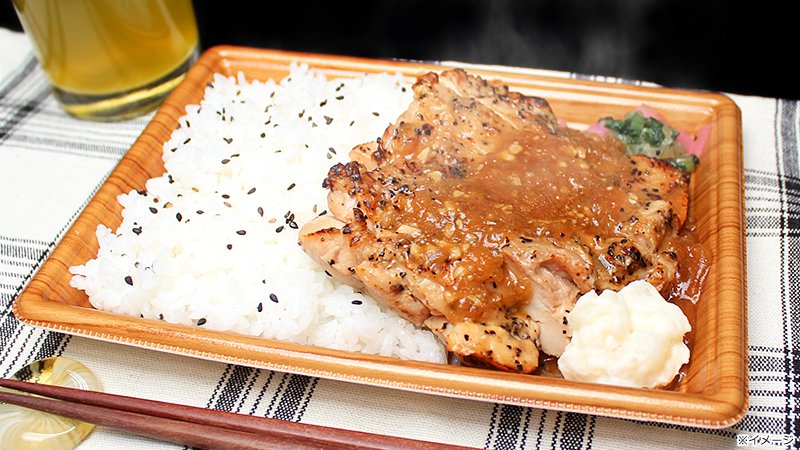 Image Source: ファミリーマート on Twitter
The Food Is off the Wall
What comes into your head when you imagine an average convenience store in terms of food? Some pretzels, peanuts, maybe a hotdog? Move over, American convenience stores, because Japan has the most kickass food you can get. Japan doesn't have as much pre-prepared frozen food as the States, but they have refrigerated ones ready to heat up and eat right away instead. And, most of it changes regularly for promotions or to match the season. For example, to celebrate the release of the Girls und Panzer: This is the Real Anzio Battle! OVAs, a number of dishes were sold at the Circle K Sunkus convenience stores, including "anchovy potato" sandwiches with salmon themed after the character Anchovy (BTW they were really, really good).
While Japanese convenience stores don't normally have slushie machines like American ones, they have a giant selection of sweet and savory breads like melon bread, steamed bread, chocolate bread, and curry bread, as well as an entire freezer-full of ice cream. Of course, most all convenience stores have a section for alcohol, including sake and beer, while many stores in the United States can't sell booze because of state laws. The hot food section also has things like yakitori, meat buns, and sometimes even oden during the colder months.
On the negative side, though, due to regulations, convenience stores (along with supermarkets) can't sell medicine. This means that even if you have a cold or a killer headache, you have to find a drugstore, not a convenience store. And it's not that convenient (considering drug stores are much less common than convenience stores). You can get face masks to prevent spreading that cold at the convenience store, though.
---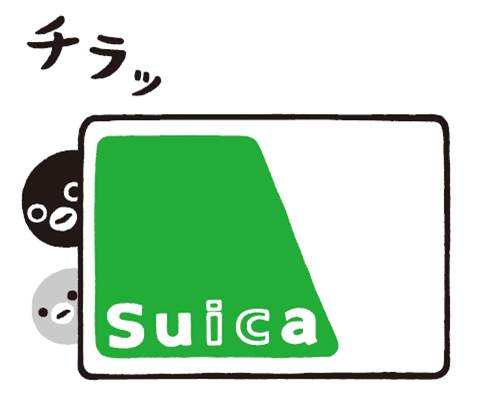 Image Source: JR東日本(公式) on Twitter
You Can Pay with Train Passes
The Japanese train system mainly uses two kinds of train passes that can be recharged and used over and over again: Pasmo and Suica. Riders tap the card at the ticket gate on a scanner before entering and exiting, and the fare needed is automatically deducted from the card when the rider exits. This isn't the card's only use, though—it can be used to pay for drinks at certain vending machines, and almost all purchases at convenience stores.
In addition to train passes, 7-Eleven stores in Japan use a pre-paid touch card similar to the train pass called nanaco. nanaco can't be used anywhere else but 7-Elevens, but you can rack up points on them.
---
You Can Pay Your Bills
While 7-Elevens in the United States have been doing this in recent years, nearly all convenience stores—whether they be 7-Elevens, Family Marts, Lawsons, or MiniStops—allow customers to pay their bills at their stores. Apartment rent, utilities, and even online shopping orders can be paid for at the counter. It can be a big help if you don't want your money to be taken out for an expensive water bill right before payday. Just hand them the slip sent by the company you have to give your hard-earned cash to and they'll scan the barcode so you can pay up.
---
You Can Buy Event & Movie Tickets
At convenience stores in Japan, you can purchase event and movie tickets at electronic kiosks in just about every store around Japan. Whether it be a little independent comedy show at a jazz bar, an Ayumi Hamasaki concert, or a stage play, chances are you'll be able to purchase tickets for them at a kiosk (if they haven't sold out online already). You can also pay for the tickets you reserve online at a variety of convenience stores, mainly 7-Eleven, Family Mart, and Lawson.
Movie tickets are much more expensive in Japan, with adult tickets costing about 1,800 yen a pop, but depending which convenience store you buy them at (if you don't order online), you can get special bonuses only available at that branch of stores, like exclusive anime goods.
---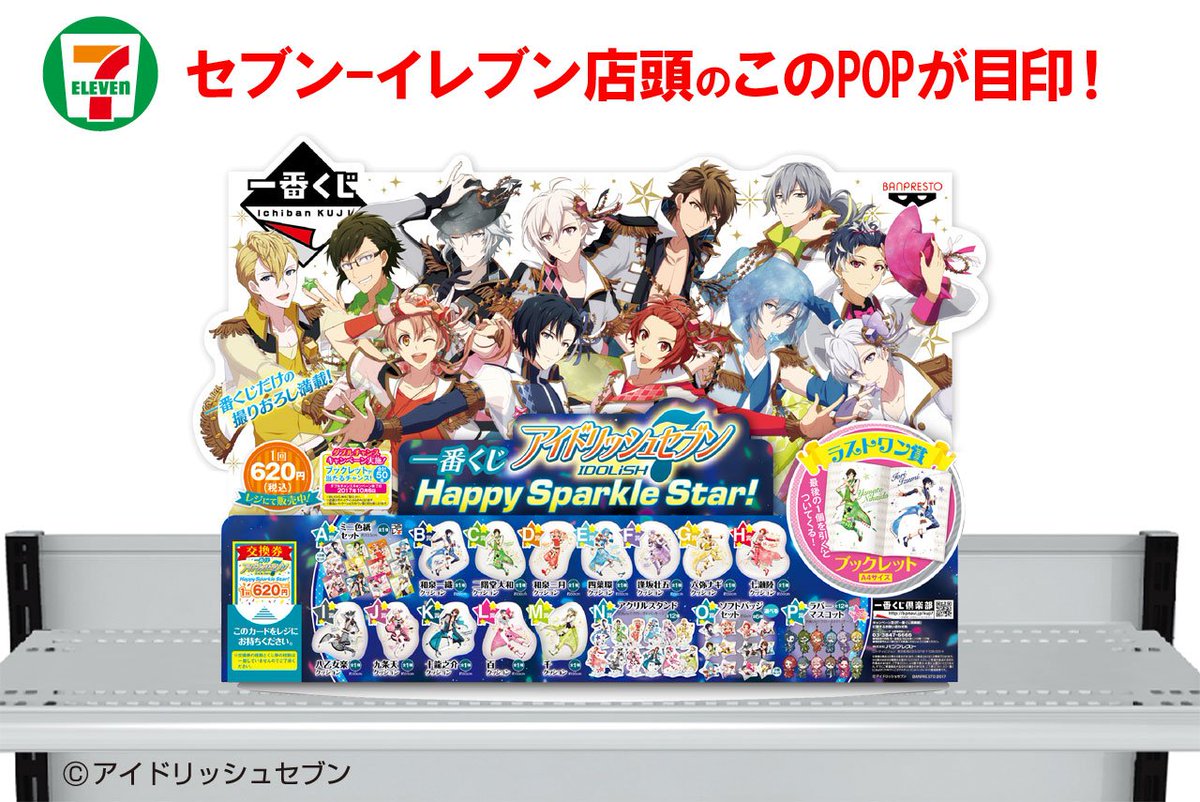 Image Source: 一番くじ on Twitter
You Can Participate in Lotteries
"But lady working at Anime Now!," says you, oh dutiful reader, "American convenience stores have lottery tickets too!" Ah, yes, they do, but these lotteries are completely different from the ones I'm talking about. There are two kinds of lotteries that can be commonly found at convenience stores: goods lotteries and campaign lotteries.
Goods lotteries—also known as "kuji"— are produced under names like Happy Kuji and Ichiban Kuji. By paying a certain amount of money per shot at the lottery (tickets can cost from around USD $5~$8), you can try to win a variety of goods for anime, video games, and other forms of media. Different prizes are prepared for a number of tiers, with the higher prizes being more rare. Many of these lotteries can be found at arcades and bookstores as well, but some of them are convenience store-only. These lotteries are usually "no-lose" systems, with each customer guaranteed to win a prize.
The campaign lotteries are something often done at convenience stores in collaboration with a TV show or idol group. Customers who purchase a certain amount of products (not including bills or tickets) will get to draw a lot from a campaign lottery box. Prizes include things like bags of chips and cups of coffee—nothing too fancy, but hey—free food.
---
Convenience Store Boyfriends is currently streaming on Crunchyroll with subtitles.