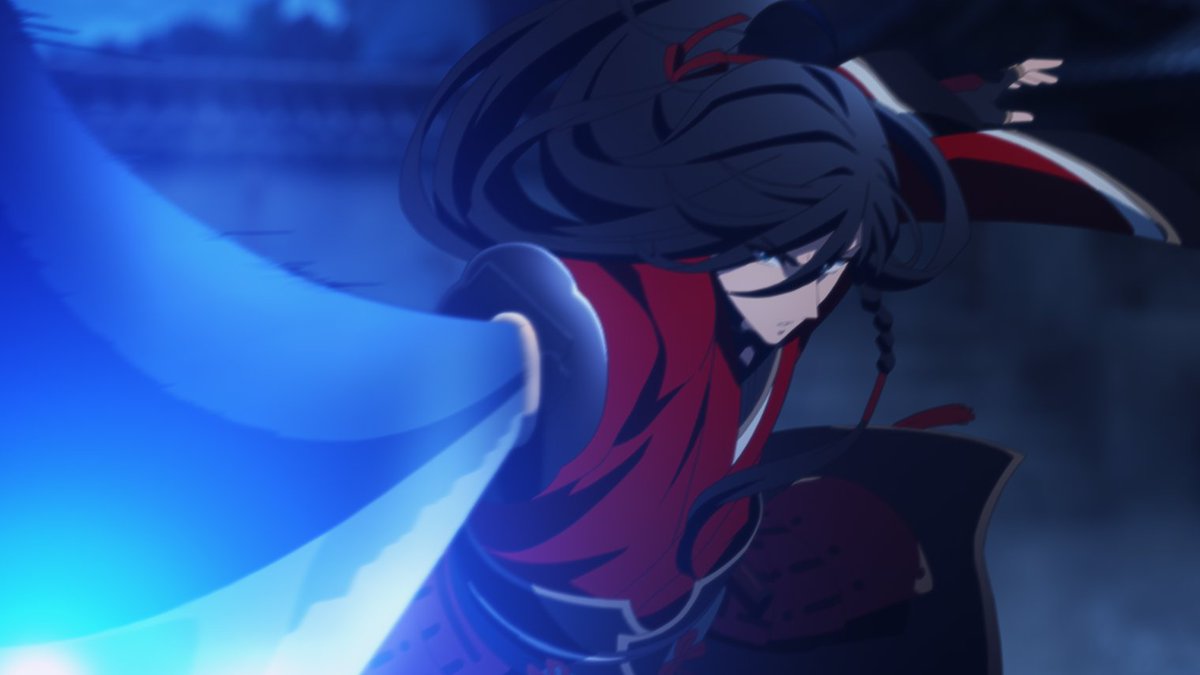 Image source: ufotable on Twitter
The combat in the new Touken Ranbu series looks good. Really good. There's a reason for that.
Katsugeki/Touken Ranbu is the latest in a franchise that involves anthropomorphized Japanese swords protecting time. The previous series, Touken Ranbu -Hanamaru- had a light, comical tone despite the weight of its main premise. The new series, however, is much more action oriented with a darker tone overall.
Then there's the swordplay action.
Touken Ranbu Asks A Difficult Time Travel Question of Its Characters
Right off the bat the series starts with an action scene, placing two of the main characters, Izumi no Kamikanesada and Horikawa Kunihiro hot in pursuit of their enemy. The action is exciting and heart-pounding, which is to be expected, considering the animation studio behind the new series is ufotable, the studio that made action epics out of Fate/Zero and Fate/stay night: Unlimited Blade Works. They've pretty much become the go-to studio if you want beautifully animated action sequences.
However, it's not just the animation studio that make the action Katsugeki/Touken Ranbu look as gorgeous as it does. The studio has gone to the lengths of getting specialists on board to help them get everything right.
Tatsuya Yamamura, a historical writer who has been employed for numerous live action period dramas set in the era of the samurai, has been brought on board as an adviser to properly capture the atmosphere of 1863 Japan where the story takes place.
For the sword action, the studio turned to "Genko Nito Ryu" style swordsman Kougyoku Watanabe, for direction on sword fighting. The Genko Nitouryu is a style that specializes in fighting with two swords at the same time. The anime utilizes the knowledge and experience of someone actually trained in the art of fighting with a katana and it shows.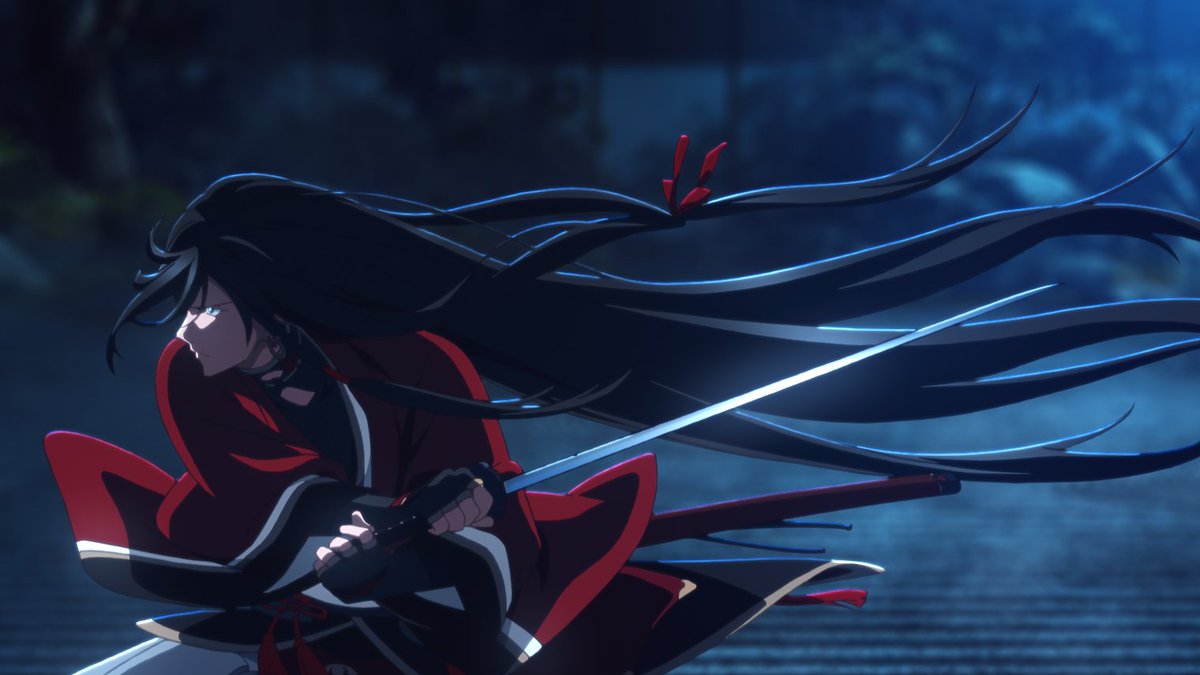 Image source: ufotable on Twitter
The following are a couple of pictures from the training session that the animators went through under the instruction of Kougyoku Watanabe so they could get the feel of real swords.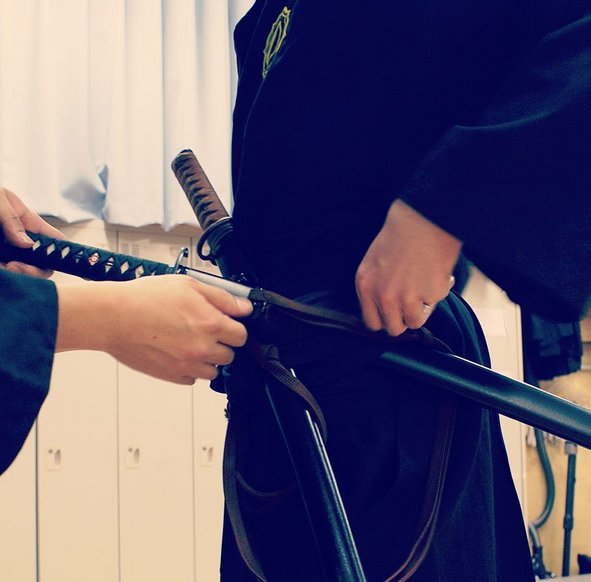 Image source: ufotable on Twitter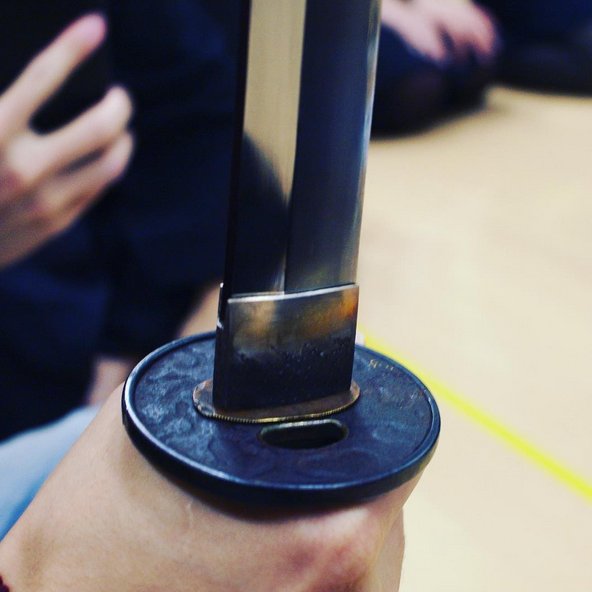 Image source: ufotable on Twitter
The story of Touken Ranbu is about more than just fast, sharp swordplay, but damn if it doesn't help. While I certainly enjoyed the sword fights in the first series, they certainly didn't seem as sharp—heh—and almost tangibly dangerous as they do in the second series. I'm looking forward to seeing the weighty action mixed with an intriguing time-travel/fixing story.
Katsugeki/Touken Ranbu can be viewed with English subtitles on Amazon Anime Strike, Crunchyroll, and Hulu, and on AnimeLab in Australia , and on ANIPLUS Asia on TV in Southeast Asia.