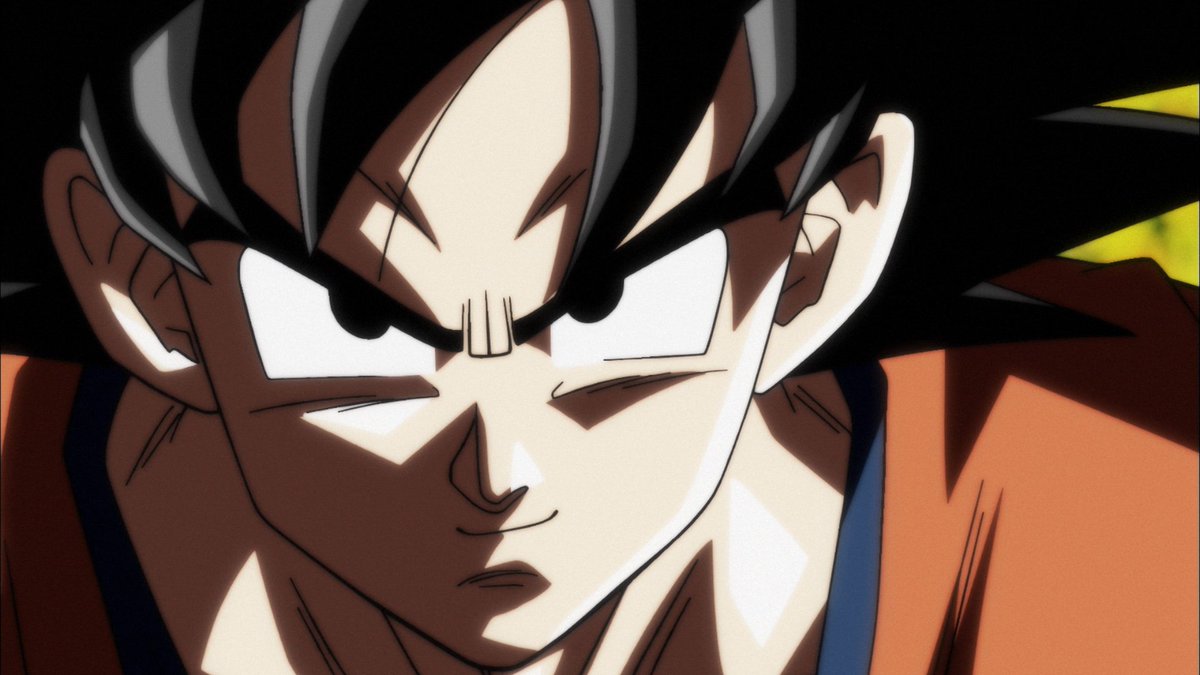 Image source: 「ドラゴンボール超」公式 on Twitter
Sometimes you have to get help from unexpected places.
The current mini-arc for Dragon Ball Super has been focused on Goku and Gohan gathering ten people for a team battle royale where the winners' universe gets the prize of "continued existence." All the losing universes, on the other hand, will simply be erased.
[This article contains spoilers for episode #93 of Dragon Ball Super.]
It's not hard to see why having the best possible team is vital—though "best" in this case doesn't necessarily mean the strongest. As Goku has gathered his team, he has learned the hard way that cleverness, experience, and quick thinking are as important as raw power—if not more so. With this in mind, the father and son duo have come up with the following team: themselves plus Vegeta, Krillin, Android 17, Android 18, Piccolo, Buu, Tien, and Master Roshi.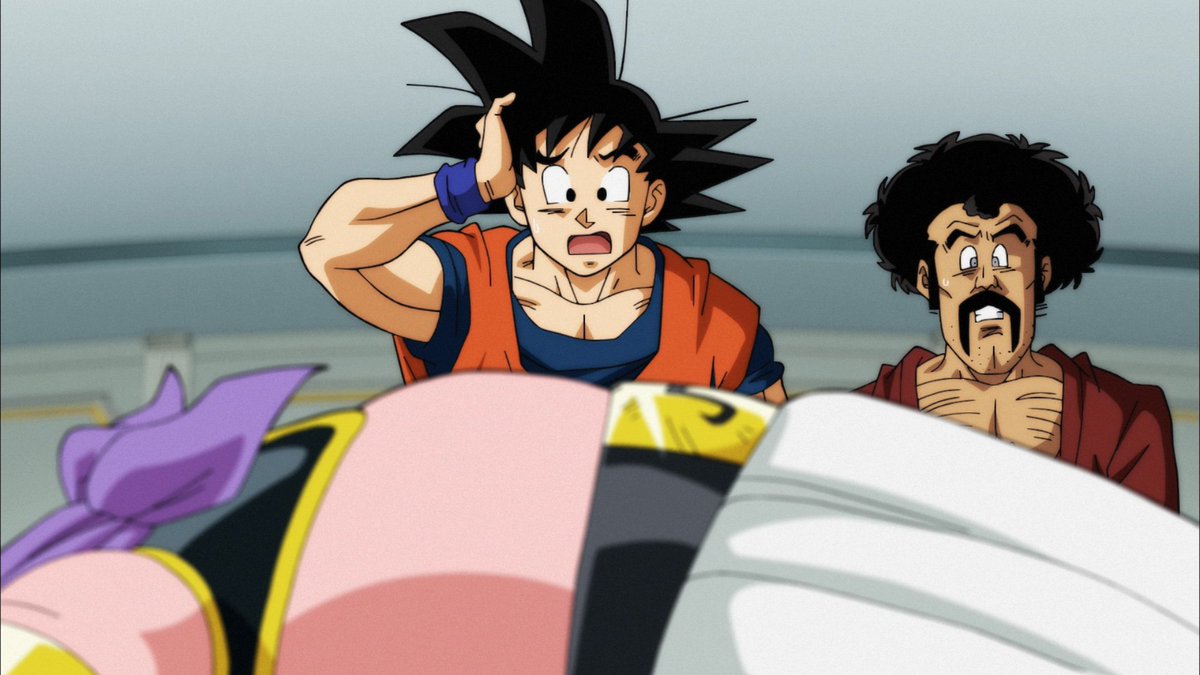 Image source: 「ドラゴンボール超」公式 on Twitter
However, in the eleventh hour before the start of the tournament, Goku finds his team down a member. Excited from his fight in the preliminaries, Buu went all out training in the short time before the tournament. Unfortunately, the big pink blob managed to wear himself out—to the point that he's in such a deep sleep, it might as well be a coma.
As not having a full ten would end in disqualification—and instant erasure for our universe—Goku has little time to be picky and search for a replacement. When it comes to someone being even close to Goku's power, there's only one person that comes to mind: Goku's old arch-enemy Frieza.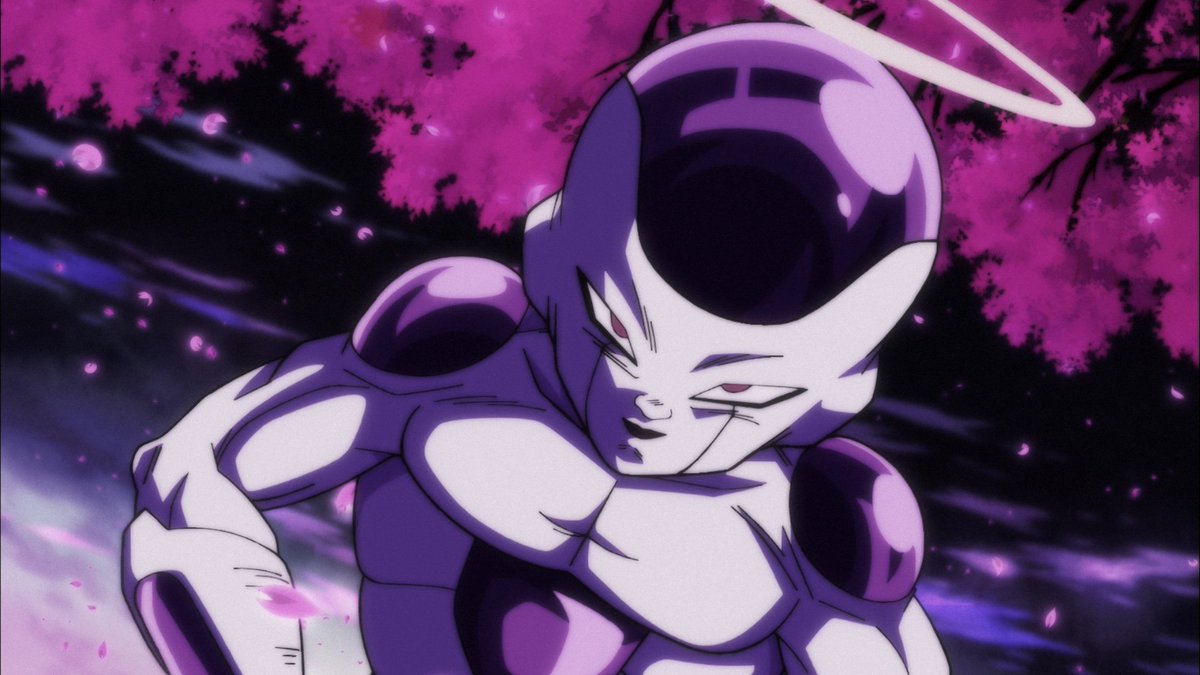 Image source: 「ドラゴンボール超」公式 on Twitter
There are just two little problems when it comes to recruiting Frieza: 1) Unlike many of Goku's past rivals, Frieza remains as evil as ever—not the least bit repentant for all the death and destruction he has caused—and 2) He's dead.
The rest of the team, happy to be rid of Frieza, are adamant about not using the Dragon Balls to bring the despotic emperor back to life. So Goku instead offers to use a loophole both he and Vegeta used in Dragon Ball Z that can return the dead to the world of the living for 24 hours. With that, all that's left is to actually go to Hell and recruit Frieza. After a bit of banter, Frieza agrees to help save the universe—under the condition that, after winning the tournament, Goku will gather Earth's Dragon Balls and wish Frieza back to life.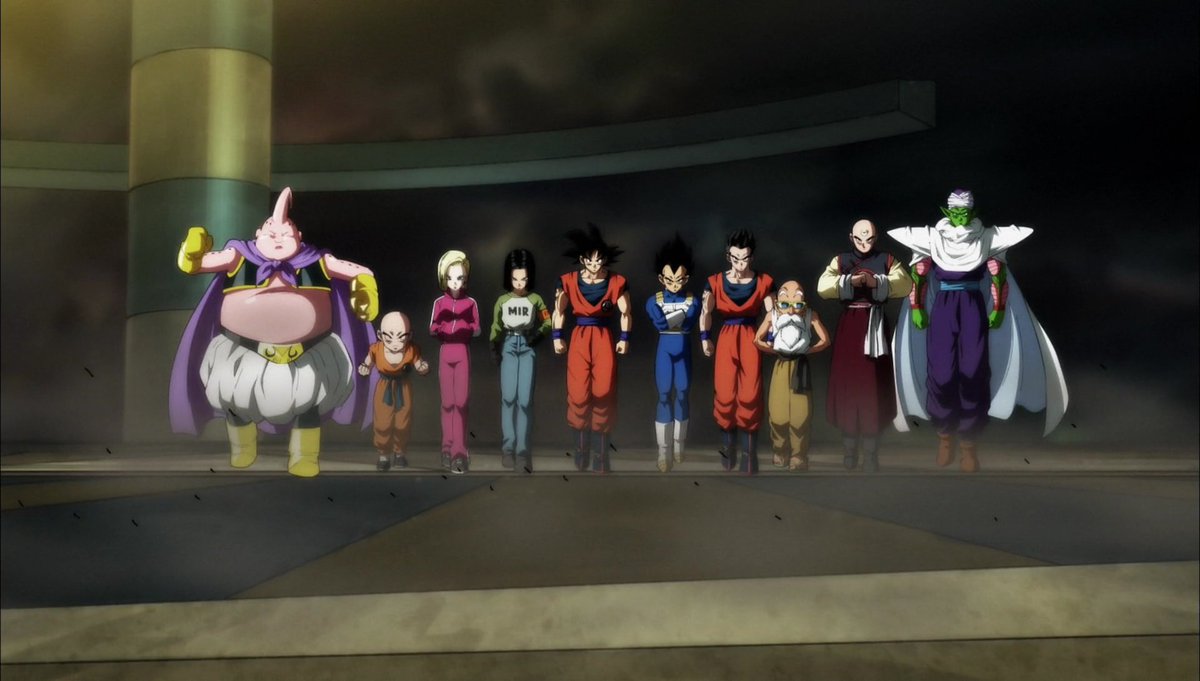 Image source: 「ドラゴンボール超」公式 on Twitter
The addition of Frieza to the team gives a great shakeup to the team's dynamic. While before they were all more or less unified by purpose (though they were admittedly pissed at Goku for lying to many of them to get them on the team), they are now faced with a team member they absolutely can not trust.
There is no group of people Frieza hates more the Goku and his friends. He's willing to swallow his pride to get out of Hell, sure, but that hardly makes them anything more than the most tenuous of allies. Or, to put it another way, he's only on Goku's side until the very moment he gets a better offer—or until he gets the same offer, really.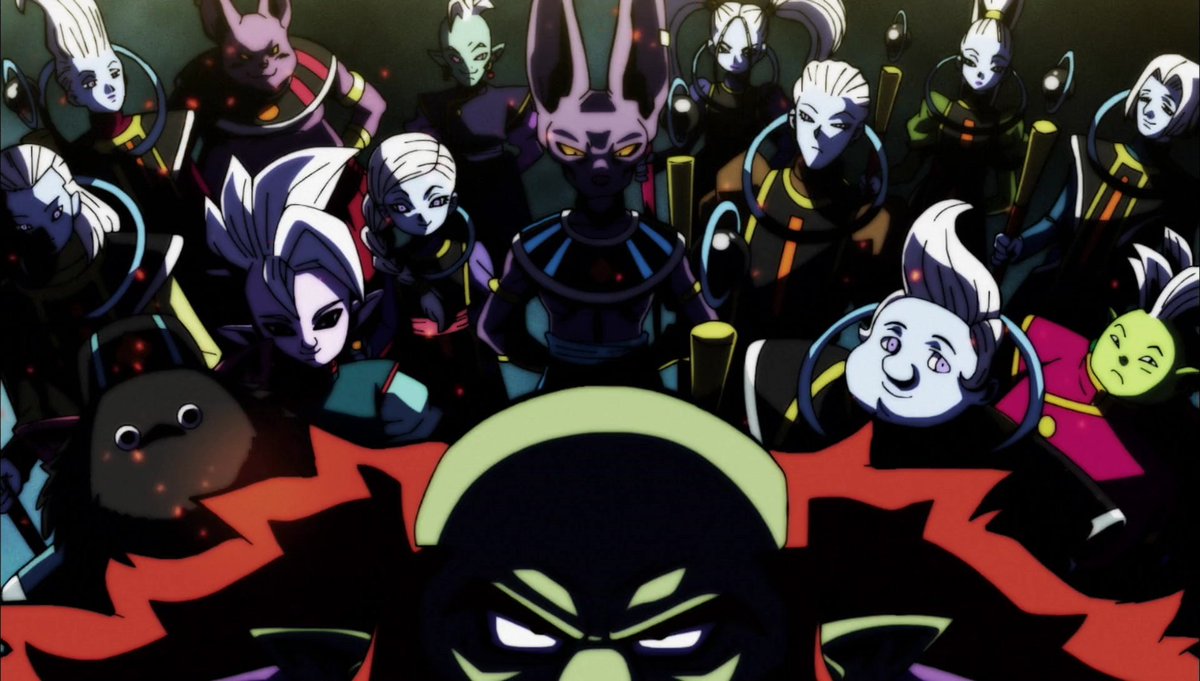 Image source: 「ドラゴンボール超」公式 on Twitter
The only reason Frieza is willing to fight for our universe is the fact that he's getting brought back to life. If, say, another team agreed to use the Super Dragon Balls after their win to resurrect Frieza and bring him into their reality, is there any doubt that'd he'd switch sides in an instant? Sure, Mr. Satan or Yamcha might not do more than fill a slot on the team when it comes down to it, but at least they won't eagerly give another team eleven members.
And that's not even accounting for the possibility that Frieza might be completely all right with the death of our universe—and himself along with it—as long as he is the one responsible for said destruction. Turning on Goku at the worst possible moment, dooming Goku's friends, family, and universe along with Goku himself—what better revenge could Frieza hope to get?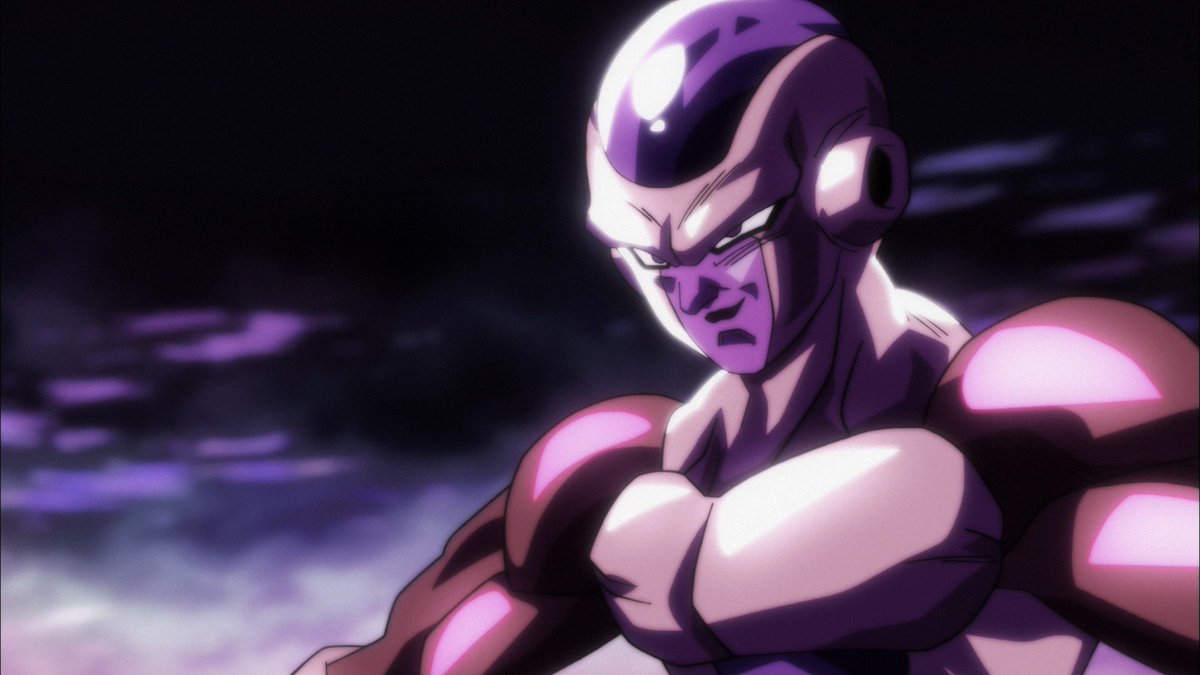 Image source: 「ドラゴンボール超」公式 on Twitter
But aside from his traitorous nature, Freiza also provides an impetus for all kinds of character development among the rest of the team. All those who went to Namek have experience fighting against Frieza—and for all of them, the grudge is personal. Krillin was killed by the alien warlord. Vegeta's entire homeworld was destroyed in Frieza's Saiyan genocide. Goku and Gohan both hate Frieza for killing Krillin and Piccolo hates him for all the Namekians he murdered. Now, these people are forced to get along with him in battle.
The rest of the team are largely unrelated to Frieza for the most part—other than fighting his invasion earlier in Dragon Ball Super. Seeing how the Androids, Master Roshi, and Tien act up-close-and-personal with one of Dragon Ball's most iconic villains is likewise an area brimming with potential character development.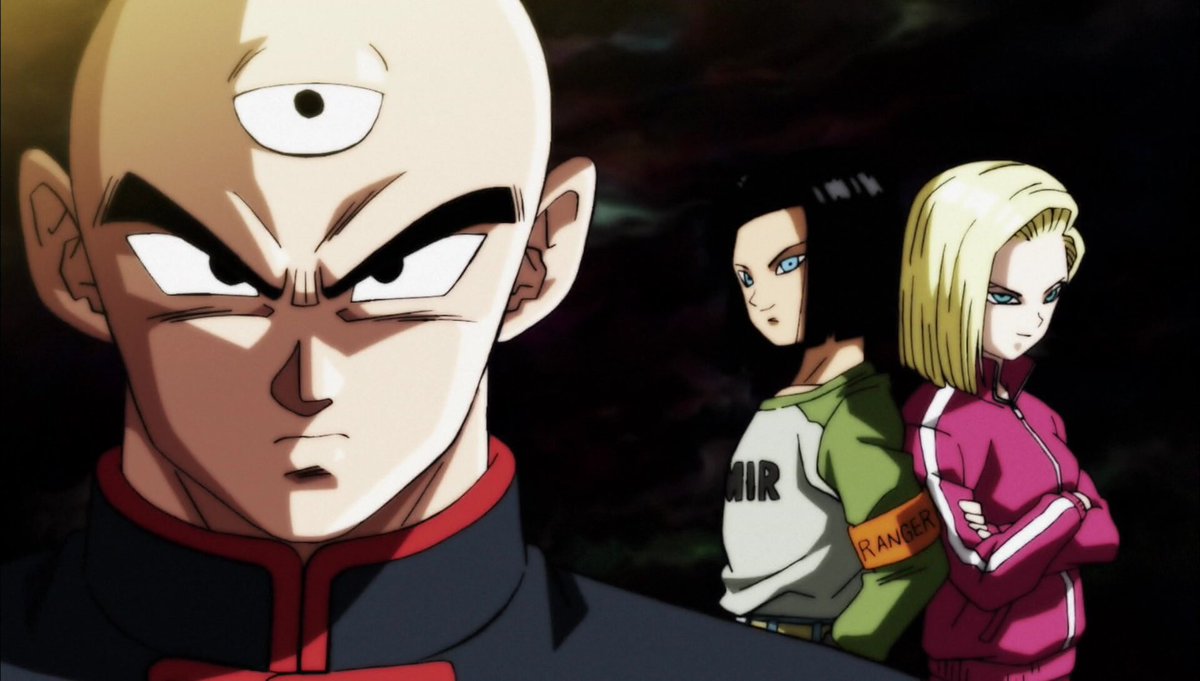 Image source: 「ドラゴンボール超」公式 on Twitter
Bringing back Frieza like this is an excellent move for the series. Since the "Universe Survival Arc" began, we've known from the previews who our final team would be—except it was all a trick to make this change all the more surprising. Regardless of how it all plays out in the end, it's great how one little twist can take a straightforward plot like building a team and turn it into something unexpectedly complex and rife with possibilities.
Dragon Ball Super is streaming on Daisuki, FUNimation, and Crunchyroll and is airing on Cartoon Network's Toonami with an English dub.