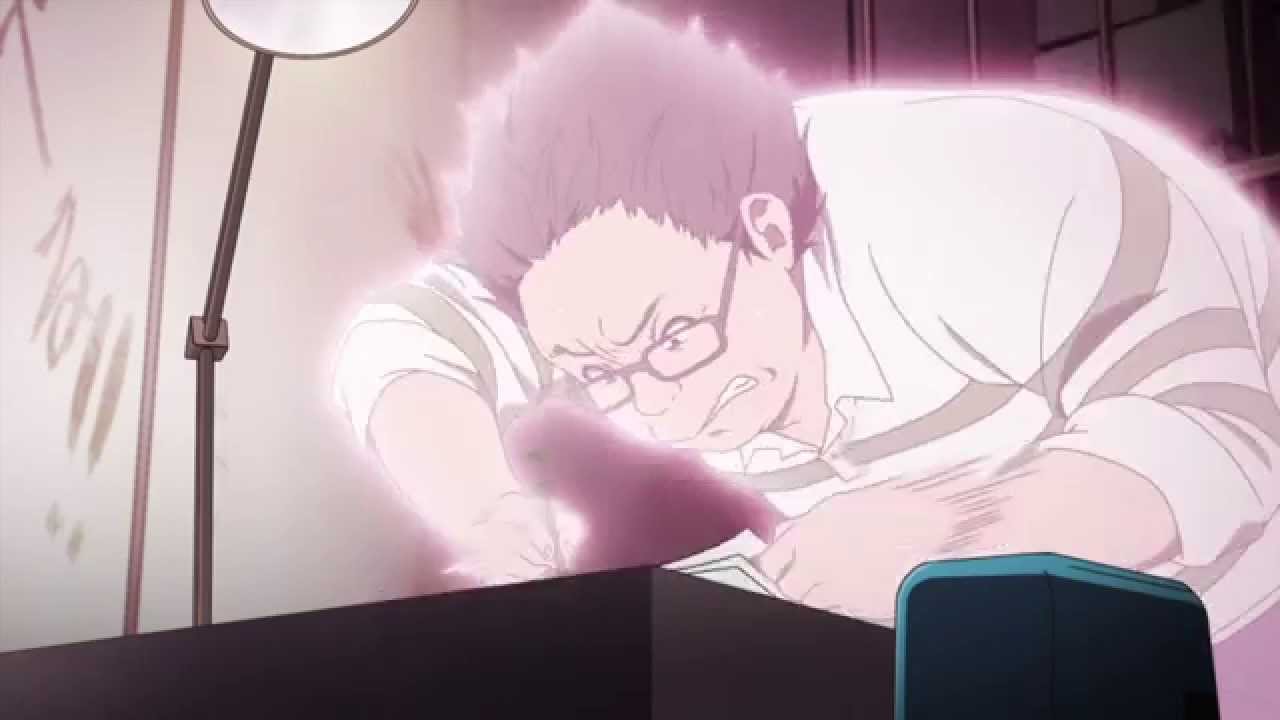 Image Source: warnerbrosanime on YouTube
There are many animation studios in Japan, each with their own distinct style and flavor. But with dozens of anime studios—some still existing and some gone with the wind—it can be a little difficult to keep tabs on all the companies making your favorite anime. Here's a quick rundown of just thirty of the most prominent and/or historically important anime studios in Japan.
A-1 Pictures
Founding Year: 2005
Representative Works: The iDOLM@STER, Sword Art Online, Blue Exorcist
Debut TV Anime: Zenmai Zamurai (2002; co-produced with Noside)
About: This powerhouse studio was founded by an ex-Sunrise producer, and is a complete subsidiary of Aniplex. A-1 Pictures has produced a lot of hit anime—so many, in fact, that it was very difficult choosing just three to represent the studio. It is known for producing multiple series in a single season.
---
Image Source: Madman on YouTube
BONES
Founding Year: 1998
Representative Works: Soul Eater, My Hero Academia, Fullmetal Alchemist: Brotherhood
Debut TV Anime: Hiwou War Chronicles (2000)
About: Founded by staff of Sunrise's second studio with producer Masahiko Minami as the president, this studio has gone on to create many shows popular with audiences around the world. They started to gain steam in 2003 with Scrapped Princess and Wolf's Rain and their work on the Cowboy Bebop movie has left a big mark in anime history. The studio will release a new trilogy based on its original TV anime Eureka Seven beginning this year.
My Hero Academia Shows Superpowers Aren't Inherently Good or Evil
---
Image Source: Asmik Ace Anime Channel on YouTube
david production
Founding Year: 2007
Representative Works: Jojo's Bizarre Adventure, Inu x Boku SS, Sagrada Reset
Debut TV Anime: Ristorante Paradiso (2009)
About: This studio was founded by Koji Kajita, the former president of animation studio Gonzo, along with producer Taito Okiura. Their biggest hit is Jojo's Bizarre Adventure, which they've provided the animation for since 2012. Their latest anime is Sakurada Reset.
These Stands Really Put the "Bizarre" in JoJo's Bizarre Adventure
---
Image Source: FUNimation on YouTube
Gainax
Founding Year: 1984
Representative Works: Neon Genesis Evangelion, FLCL, Panty & Stocking with Garterbelt
Debut TV Anime: Komatsukyo Anime Theater (1989; co-produced with AIC)
About: Started as a doujin (indie) group by such famous anime creators as Hideaki Anno and Yoshiyuki Sadamoto (who both worked on Evangelion), the group eventually formed this animation company in 1984. While it has adapted some works in the past, a large amount of Gainax's anime are original works. The absurd plot elements and endings in Gainax anime are famous among fans. Anno later went on to found Studio Khara, which now produces the Evangelion films.
---
Image Source: シネマトゥデイ on YouTube
J.C. Staff
Founding Year: 1986
Representative Works: Shakugan no Shana, Revolutionary Girl Utena, A Certain Magical Index
Debut TV Anime: Metal Fighter Miku (1994)
About: Full name "Japan Creative Staff," J.C. Staff got their big hit in 1997 with Revolutionary Girl Utena. Since then, the studio has gone on to helm many big projects, including a large amount of anime adaptations of light novels like The Familiar of Zero and A Certain Magical Index. This studio is now known for the sheer number of series it produces. It has ten series announced just for this year in terms of solo animation production.
---
©クール教信者・双葉社/ドラゴン生活向上委員会
Kyoto Animation
Founding Year: 1984
Representative Works: The Melancholy of Haruhi Suzumiya, Clannad, K-On!
Debut TV Anime: Komatsukyo Anime Theater (1989; co-produced with AIC)
About: Based in Kyoto (as you might have guessed), Kyoto Animation—also known as Kyoani—is now known for its extremely fluid animation and soft-looking characters. The studio also runs its own novel publishing business, and adapts those novels into anime. Some past titles including Beyond the Boundary, Free!, and Love, Chunibyo & Other Delusions. This label runs a contest every year where aspiring authors can submit their novels in hopes of having it be adapted into an anime—but no work has won the grand prize since 2014. The last work to win the grand prize was Violet Evergarden, which will be adapted into a TV anime.
What's New and Different in the First Free! Compilation Film
---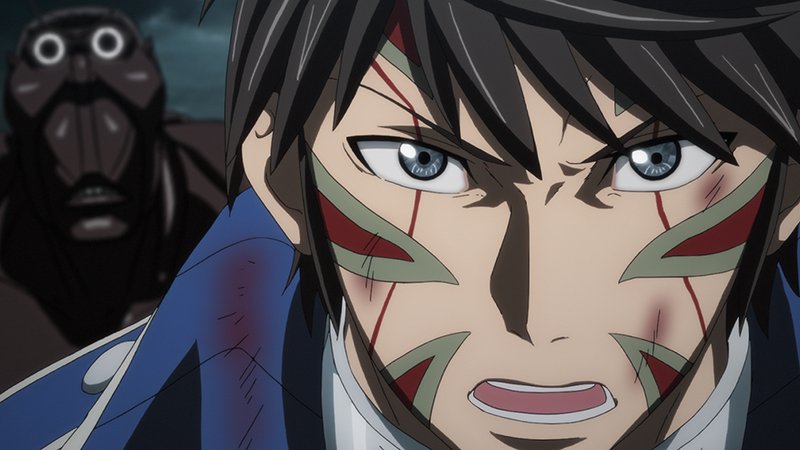 Image Source: アニメ『テラフォーマーズ リベンジ』公式 on Twitter
Liden Films
Founding Year: 2012
Representative Works: Terra Formars, Yamada-kun and the Seven Witches, Poco's Udon World
Debut TV Anime: Senyu (2013; with Ordet)
About: A young studio, Liden Films was formed by Sanzigen's Hiroaki Matsuura, Barnum Studio's Tetsuro Satomi, and Madhouse/Shaft producer Tadao Iwaki. In the beginning, it mostly collaborated with studio Ordet, but in the past few years, Liden has started taking on projects on its own. One of Liden's latest TV anime is Akashic Records of Bastard Magic Instructor.
Akashic Records Teaches You to Question Your Education in the Best Way
---
Image Source: nozomient on YouTube
Madhouse
Founding Year: 1972
Representative Works: Hunter x Hunter (2011), Galaxy Angel, Cardcaptor Sakura
Debut TV Anime: Animation Kikō: Marco Polo no Bōken (1979)
About: This studio was founded by former Mushi Production animators. Although it has animated many TV series, it has also been the go-to studio for some pretty famous directors, including Mamoru Hosoda, who directed The Girl Who Leapt Through Time there. One of its latest works is ACCA: 13-Territory Inspection Dept. The late renowned director Satoshi Kon also produced all his films here.
Here's What the Upcoming Cardcaptor Sakura Anime Is All about
---
Image Source: avex pictures on YouTube
MAPPA
Founding Year: 2011
Representative Works: Teekyu, Rage of Bahamut: Genesis, Yuri!!! On ICE
Debut TV Anime: Kids on the Slope (2012; with Tezuka Productions)
About: Founded by founder and former producer of Madhouse, MAPPA is an acronym of Maruyama Animation Produce Project Association. While still fairly new, the studio has made successful anime TV series as well as films, with In This Corner of the World being critically acclaimed worldwide.
What Happened between Rage of Bahamut's First and Second Season
---
Mushi Production
Founding Year: 1961 (initially), 1977 (current incarnation)
Representative Works: Astro Boy, Kimba the White Lion, Princess Knight
Debut TV Anime: Astro Boy (1963)
About: This studio has a bit of a complicated history. Begun in 1961 by Osamu Tezuka (yes, that Osamu Tezuka) as a rival to Toei Animation, Tezuka apparently had extremely high budgets for his projects, eventually running the company into the ground in 1973. By that time, Tezuka had already left the company to found new studio Tezuka Production. Before its fall from grace, it produced such legendary anime as Astro Boy and Kimba the White Lion. It was restarted years later under a similar name and now assists other studios instead of making its own works.

---
Image Source: Yo-kai Watch Official Channel on YouTube
Oriental Light and Magic
Founding Year: 1990
Representative Works: Pokémon, Utawarerumono, Yo-kai Watch
Debut TV Anime: Wedding Peach
About: This studio makes a lot of famous anime aimed at kids. Though it might be a surprise to some, this studio has also helmed other series for more mature viewers, including Utawarerumono and ToHeart 2, both of which are based on games that have 18+ versions.
---
P.A. Works
Founding Year: 2000
Representative Works: Angel Beats, Shirobako, The Eccentric Family
Debut TV Anime: true tears (2009)
About: Based in Toyama Prefecture, P.A. Works usually has a softer look to its animation. While it can handle action series like CANAAN, it also has a lot of stories of youth and coming-of-age—like true tears, Glasslip, and Nagi-Asu: A Lull in the Sea.
What You Need to Know about the First Season of The Eccentric Family before Watching Season 2
---
Image provided courtesy of VIZ Media
Pierrot
Founding Year: 1979
Representative Works: Naruto, Tokyo Mew Mew, Bleach
Debut TV Anime: The Wonderful Adventures of Nils (1980)
About: This, the animation studio in charge of many Shonen Jump properties, was started by former staff from Tatsunoko Production and Mushi Production. The studio is also famous for its "Pierrot Magical Girl Series"—five anime series featuring magical girls created by Pierrot. These anime include Creamy Mami, the Magic Angel and Pastel Yumi, the Magic Idol.
---
Image Copyright: ©弐瓶勉・講談社/東亜重工動画制作局
Polygon Pictures
Founding Year: 1983
Representative Works: Ajin: Demi-Human, Ronja the Robber's Daughter, Knights of Sidonia
Debut TV Anime: Knights of Sidonia (2014)
About: Polygon Pictures has actually been around for quite some time doing CG work for anime, commercials, and even American TV shows like Transformers: Prime and Tron: Uprising, but they made their first step into the TV anime scene in 2014 with Knights of Sidonia. Now, they're known not only for their full-CG TV anime, but also for their films, with Blame! just having come out and an entire Godzilla trilogy on the way.
---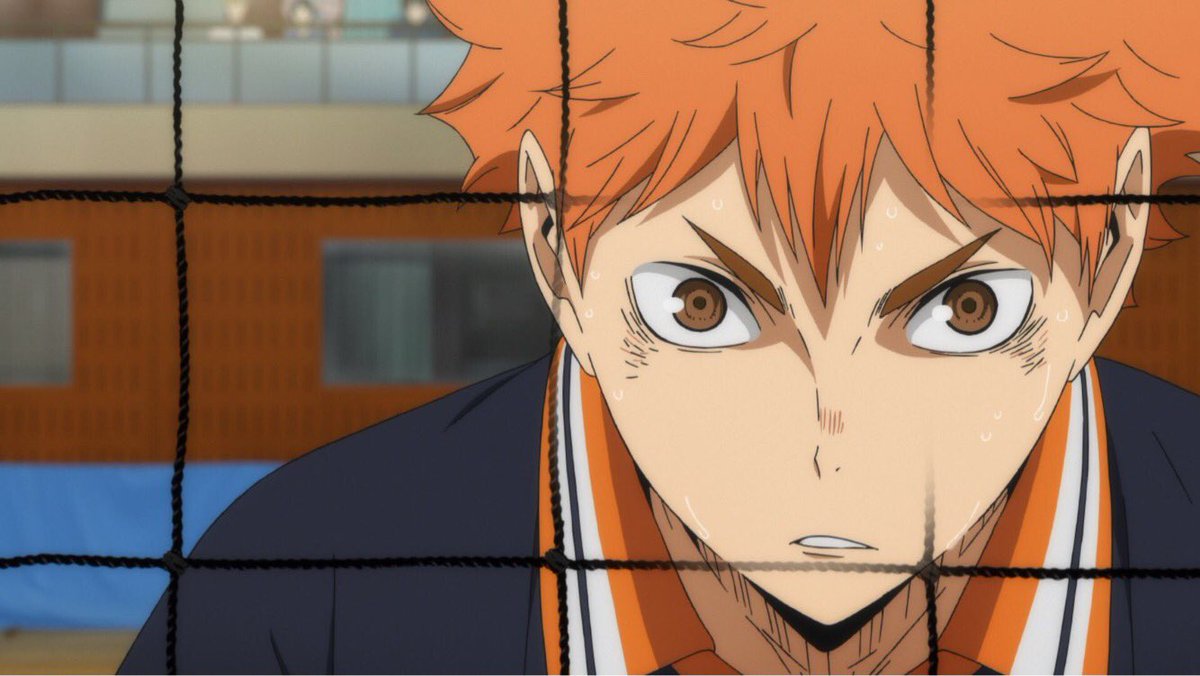 Image Source: アニメ「ハイキュー!!」 on Twitter
Production I.G.
Founding Year: 1987
Representative Works: Haikyu!!, Ghost in the Shell, Guilty Crown
Debut TV Anime: Vampiyan Kids (2001)
About: As a branch of Tatsunoko Production, the studio began under the name I.G. Tatsunoko, but changed to Production I.G in 1993. I and G represent the initials of the studio's founders: Mitsuhisa Ishikawa and Takayuki Goto. While the studio provided animation assistance for other series in its early years, it arguably had its biggest hit in 1995 with the film Ghost in the Shell, helmed by renowned director Mamoru Oshii. The studio has had a large international presence in the past, visiting conventions outside of Japan. Besides providing animation for films and TV series, they also animated the cutscenes for many Tales of video games.
Why Ghost in the Shell's Major Is So Different between the Movies, Manga, and TV Anime
---
©ID-0 Project
SANZIGEN
Founding Year: 2006
Representative Works: Arpeggio of Blue Steel, ID-0, BBK/BRNK
Debut TV Anime: Wooser's Hand-to-Mouth Life (2001)
About: Like Polygon Pictures, SANZIGEN specializes in full-CG anime, but initially provided CG support for other anime. Their first solo TV anime project was Wooser's Hand-to-Mouth Life in 2012. They are currently producing ID-0 and the second season of Monster Strike.
---
SHAFT
Founding Year: 1975
Representative Works: Bakemonogatari, Puella Magi Madoka Magica, ef – a tale of memories.
Debut TV Anime: What's Michael? (1998)
About: While the studio started with fairly run-of-the-mill animation with their debut TV anime What's Michael? in 1988, SHAFT is now known as the "artistic" one, with extremely fluid animation, creative camera angles, and dynamic colors being their signature touches. Also, they often make their characters look over one shoulder and bend their head back for dramatic effect—leading fans to coin the term the "SHAFT head tilt." One of the studio's most famous directors is Akiyuki Shinbo, who directed such series as March Comes in Like a Lion and Nisekoi.
Kizumonogatari III Teaches Us That There's No Such Thing as a Happy Ending
---
Image Source: mediafactory on YouTube
SILVER LINK.
Founding Year: 2007
Representative Works: Dusk Maiden of Amnesia, Fate/kaleid liner Prisma Illya, Yuri Kuma Arashi
Debut TV Anime: Tayutama: Kiss on my Deity (2009)
About: Founded by a producer from now-defunct animation studio Front Line, SILVER LINK. began mainly as a studio that assisted with animation of episodes of other studios' anime. However, in 2010, the studio participated in the production committee of Baka and Test – Summon the Beasts, not only animating the anime, but investing in it as well. After that, the studio began handling multiple projects per year, including CHAOS;CHILD and No-rin. Just in 2016, the studio produced six entire TV anime. This year, SILVER LINK. will premiere its very first movie: Fate/kaleid liner Prisma Illya: Sekka no Chikai.
---
Studio DEEN
Founding Year: 1975
Representative Works: Ranma 1/2, Fate/stay night, KonoSuba: God's Blessing on this Wonderful World!
Debut TV Anime: Maison Ikkoku (1986)
About: This studio was founded by animators from Sunrise. The name of the studio is from the anime Brave Raideen. While they originally served as a studio that provided finishing animation for Sunrise, they began doing animation production in 1982. They produce a large amount of series; just last year alone, they helmed 11 television anime. Their latest title is Kabukibu!
KonoSuba 2's Courtroom Trial Is Both Hilarious and Depressing
---
Studio Ghibli
Founding Year: 1975
Representative Works: Castle in the Sky, Howl's Moving Castle, Princess Mononoke
Debut TV Anime: Ronja the Robber's Daughter (2014; with Polygon Pictures)
About: Famous around the world, Studio Ghibli is one of the studios that has international recognition not just amongst anime fans, but also with non-fans as well. Founded by Hayao Miyazaki and Isao Takahata, the studio puts a great amount of attention to detail and is known for their use of traditional animation. The studio focuses on animation for theaters, with their last film being When Marnie Was There in 2014. Miyazaki announced his retirement in 2013, saying he was "serious," but just announced that he's coming out of retirement to produce "one last film."
Miyazaki's Return — Part Two: Influence and Relevance in a Post-Ghibli World
---
Sunrise
Founding Year: 1972
Representative Works: The Gundam franchise, Cowboy Bebop, Love Live! School Idol Project
Debut TV Anime: Hazedon (1972)
About: Robots. Lots of robots. While Sunrise has produced anime that don't feature giant robots—namely Love Live!—the studio is famous for its anime featuring giant robots piloted by humans. Their most famous robot anime is without a doubt Mobile Suit Gundam, but they've made other mecha anime, including Code Geass and Cross Ange. They also animated Gintama and Aikatsu until studio BN Pictures took over.
---
Image Source: FUNimation on YouTube
Tatsunoko Production
Founding Year: 1962
Representative Works: Speed Racer, Pretty Rhythm Aurora Dream, Sket Dance
Debut TV Anime: Space Ace (1965)
About: Tatsunoko Production is one of the grandfathers of Japanese animation. Founded by manga artist Tatsuo Yoshida and his younger brothers Kenji and Toyoharu, this studio went on to create iconic anime like Speed Racer and Gatchaman (also known as Battle of the Planets). They have now become the to-go studio for toy company Syn Sophia, who have entrusted them with both their Pretty Rhythm and PriPara franchises for girls.
---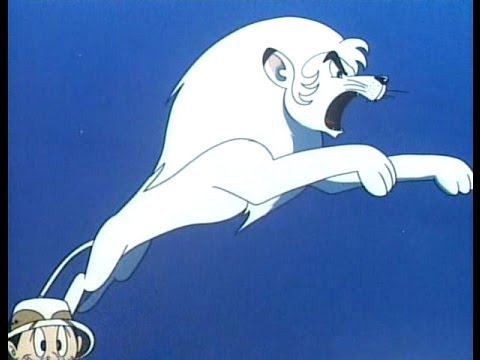 Image Source: tezukaproductions on YouTube
Tezuka Production
Founding Year: 1968
Representative Works: Black Jack, Samurai Warriors, Phoenix
Debut TV Anime: Marvelous Melmo (1971)
About: Osamu Tezuka began the studio in 1968 as a spinoff of his Mushi Production studio. While it originally began as a mainly manga and copyright management company, the studio's animation business really took off when Mushi Production filed for bankruptcy in 1973. The studio's latest solo animation project is Young Black Jack, which chronicles the adventures of the doctor from Tezuka's manga in his youth.
---
Image Source: comico on YouTube
TMS Entertainment
Founding Year: 1946
Representative Works: Magic Knight Rayearth, ReLIFE, Detective Conan
Debut TV Anime: Big X (1964)
About: TMS is one of the grandfathers of anime, and has gone through three different names in the past: Tokyo Movie, Tokyo Movie Shinsha, and now just TMS Entertainment. Aside from providing animation for such anime classics as Lupin III and The Rose of Versailles, they also assisted with animation for shows outside of Japan, including Animaniacs and DuckTales. Hayao Miyazaki also worked here before starting Studio Ghibli. Animators from this studio also went on to found Brain's Base (Durarara!!, Natsume's Book of Friends), and animators from that studio went on to create Shuka (Durarara!!x2, 91 Days). In other words, a lot of new studios have branched off from this giant.
---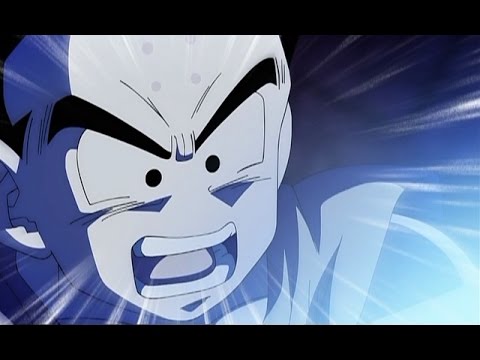 Image source 東映アニメーション公式YouTubeチャンネル on YouTube
Toei Animation
Founding Year: 1946
Representative Works: One Piece, Dragon Ball Z, Sailor Moon
Debut TV Anime: Wolf Boy Ken (1948)
About: This company probably made most of your childhood, if you're an anime fan in your 20s and 30s. From action titles like Dragon Ball Z to magical girl anime like Sailor Moon and monster-collecting shows like Digimon, this massive company makes lots of shows—and lots of long-running ones, too. While the company has done many, many shows aimed at children, they have also produced such titles as Kamisama Kazoku and Princess Tutu which are more aimed at adults. Legendary manga creator Osamu Tezuka used to work here before starting Mushi Production, and later, Tezuka Production.
---
©2017 TRIGGER/Yoh Yoshinari/Little Witch Academia Production Committee
Trigger
Founding Year: 2011
Representative Works: Little Witch Academia, Kill la Kill, Kiznaiver
Debut TV Anime: Kill la Kill (2013)
About: A studio founded by former Gainax staff. Like its parent, Trigger is known for wacky elements in its titles, like Kill la Kill, a series about magical school uniforms that drink blood to give power to the user. While it is a fairly new studio, it has grasped the hearts of fans with its fluid animation and out-of-the-box stories and characters.
The Latest Episode of Little Witch Academia Goes Full Gurren Lagann
---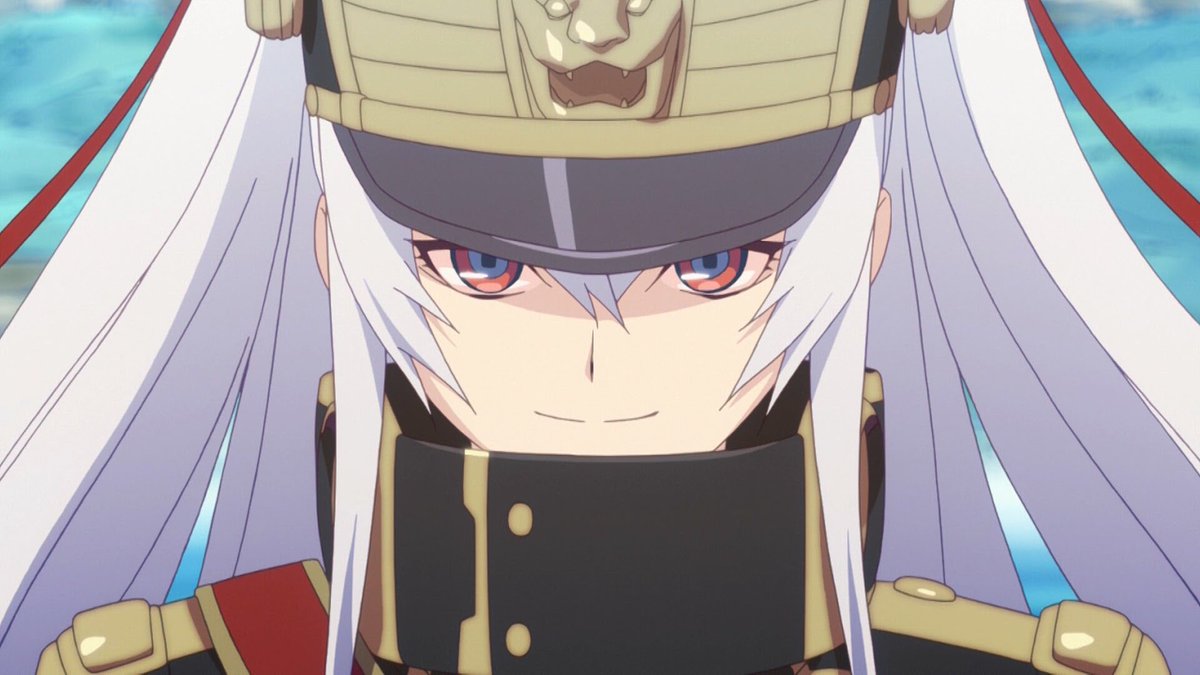 Image Source: TVアニメ"Re:CREATORS"公式 on Twitter
TROYCA
Founding Year: 2013
Representative Works: Re;Creators, Beautiful Bones: Sakurako's Investigation
Debut TV Anime: Aldnoah.Zero (2014; with A-1 Pictures)
About: This studio is so new that it only has two anime it has produced solo to its name. It was founded in May 2013 by former AIC producer Toshiyuki Nagano, photography director Tomonobu Kato, and anime director Ei Aoki of Fate/Zero fame. The name of the studio comes from the Russian word for "team of three." Its first work, Aldnoah Zero (which was produced in collaboration with A-1 Pictures) won the prize for best mecha design at the "Newtype x Machi Asobi Anime Awards" in 2015.
Re:Creators Shows What Would Happen if Magical Girls Existed in the Real World
---
Image Copyright © BNEI/TOZ-X
ufotable
Founding Year: 2000
Representative Works: Fate/Zero, Ninja Nonsense, Gakuen Utopia Manabi Straight!
Debut TV Anime: Weiß Kreuz (2002; season 2 only)
About: ufotable is also known amongst fans in recent years as "Unlimited Budgetworks"—a joke referring to its anime series Fate/stay night: Unlimited Blade Works and the fact that its series have extremely fluid animation with a big focus on detail. They just recently produced the Tales of Zestiria the X anime.
Tales of Zestiria the X Makes Playing Berseria an Emotionally Crushing Experience
[Disclosure: Anime Now!'s owners, ACJ, are part of the Tales of Zestiria the X production committee.]
---
WHITE FOX
Founding Year: 2007
Representative Works: Steins;Gate, Akame ga KILL!, Utawarerumono: The False Faces
Debut TV Anime: Tears to Tiara (2009)
About: This studio was started by former staff of Oriental Light and Magic that worked on Utawarerumono. Fittingly, their first television anime that they helmed was Tears to Tiara, a television adaptation of another Aquaplus video game. Since they opened their doors in 2007, the studio has adapted a number of manga and novels, but just recently produced their very first original anime, Matoi the Sacred Slayer.
---
©諫山創・講談社/「進撃の巨人」製作委員会
WIT STUDIO
Founding Year: 2012
Representative Works: Kabaneri of the Iron Fortress, Attack on Titan, Seraph of the End
Debut TV Anime: Attack on Titan
About: One of the youngest studios on this list, WIT STUDIO was founded by Production I.G producers in 2012 with a large investment from I.G itself. The studio is known for its high quality animation, as seen in its debut work Attack on Titan. Besides producing TV anime, they also animated the special Star Fox Zero: The Battle Begins online anime episode.
---
Many of the shows created by these studios can be streamed on Daisuki, Crunchyroll, FUNimation, and AnimeLab.
Update (06/02/2017): Maison Ikkoku's premiere date was 1986, not 2009; this has been fixed.