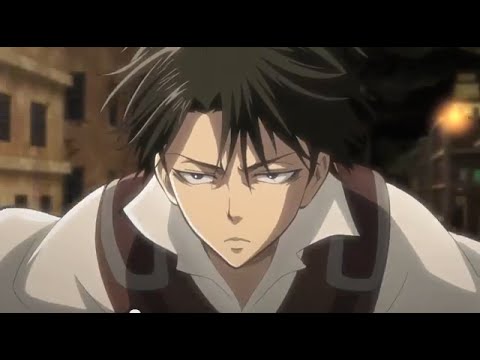 Image source: KODANSHAcojp on YouTube
Did you know that, in the three year gap between season one and two of Attack on Titan, five special episodes were released on DVD?
Attack on Titan has been chock-full of revelatory episodes this season, and it feels like the plot is moving a mile a minute. With so much going on, you'd be forgiven if you missed out on certain things—like the existence of five OVA ("original video animation") episodes released with select volumes of the manga.
Some of these episodes are simple side stories that serve to flesh out the characterization and relationships of certain supporting characters. However, others hint at major plot twists yet to come.
---
Ilse's Notebook
This episode follows Hange and the Recon Corps undertaking a mission during which Range discovers a Titan in the forest she hopes to pursue and capture. Things get violent with the Titan, but further investigation reveals the body of Ilse Langnar, a soldier from the 34th Recon Corpse division, along with her notebook. Inside is revealed her fatal encounter with a Titan in a story that hints at one of Season 2's most surprising reveals.
Why [REDACTED] Being a Titan Comes Totally out of Left Field
Overall, it's an integral part of of the main story and a great episode to check out if you've missed it.
Where to Watch: Home Video (Included in the Attack on Titan Vol. 17 manga special edition.)
---
The Sudden Visitor
This episode follows Jean after he returns home following two years of training. It's a touching episode revolving around his mother and the camaraderie between Jean and his teammates like Armin and Annie. It even has a cooking contest.
There's not a lot here that advances the story forward, but it's good to see people celebrating their families instead of losing them to Titans for once, so it's still worth watching.
Where to Watch: Home Video (Included in the Attack on Titan Vol. 20 manga special edition.)
---
Distress
This episode follows two groups, with Eren, Jean, March, Krista, and Mikasa involved, as they undertake a training exercise based in the wilderness. They're supposed to learn how to make sure they can sustain themselves when they need to look to the forest for sustenance (supposedly in times of peace). Tensions rise in both groups, but when thieves steal their precious maneuver gear they'll have to learn to work together or parish.
Where to Watch: Not Currently Available
---
No Regrets (Part 1 and Part 2)
These episodes follow Levi's origins as a thief with his partner Furlan Church. It's a story that shows how Levi has learned to have, as the title implies, no regrets, and offers some interesting insights into his mind as a fully fleshed-out character. It's also a tale with big implications for the story to come.
Where to Watch: Home Video (Part 1 included in the Attack on Titan Vol. 18 manga special edition. Part 2 included in the Attack on Titan Vol. 19 manga special edition.)
---
Attack on Titan can be viewed on FUNimation and Crunchyroll in the US and on AnimeLab in AU/NZ.