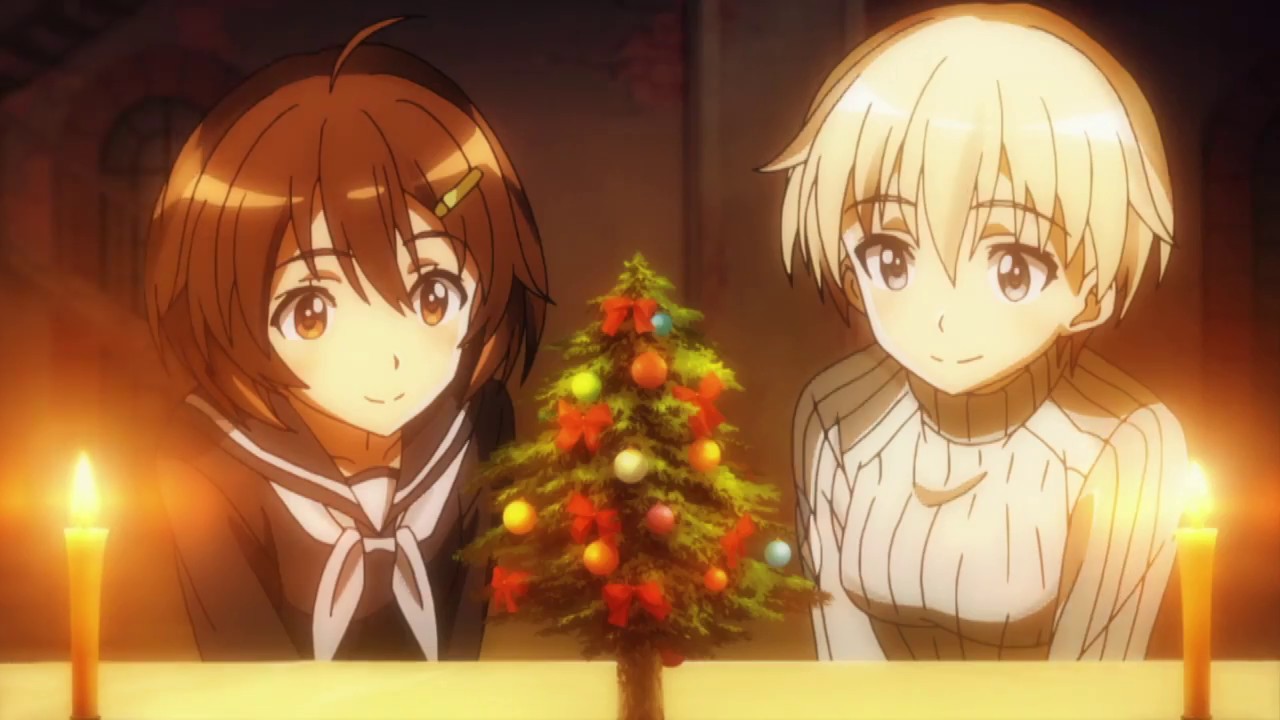 Image source: KADOKAWAanime on YouTube
While summer's just around the corner, Brave Witches takes us back to a winter wonderland for a heartwarming little supplementary tale.
Released this past weekend as a premiere screening was Brave Witches: Petersburg Dai Senryaku (Petersburg Grand Strategy) OVA; the untold thirteenth episode of Brave Witches that brings members of Brave Witches and Strike Witches together.
[Note: This article contains spoilers for Brave Witches.]
Brave Witches and Strike Witches share the same universe. As such, references to the events of the first Strike Witches series are made over the course of the events in Brave Witches. In particular, in episode seven, two members of the 501st Joint Fighter Wing, a.k.a. the Strike Witches, Eila Ilmatar Juutilainen and Sanya V. Litvyak, make a cameo appearance. The two bring much needed supplies to the 502nd Joint Fighter Wing, a.k.a. the Brave Witches at their base in Petersburg.
Episode 8 continues with only a passing mention of these events. However, the newly released OVA, which takes place between episodes seven and eight, covers the brief stay of Eila and Sanya through the holiday season at the Petersburg base and follows their interactions with the various members of the 502nd.
Perhaps the most interesting dynamic is in the fact that Eila and Sanya have already distinguished themselves as heroes by destroying a Neuroi nest while the 502nd is still trying to follow their lead. If anything, episode thirteen is more of a Strike Witches episode that just happens to take place in Brave Witches. Any sort of character development that occurs happens with Eila and her relationship with her teammate, Sanya.
There is also a Neuroi encounter, complete with an action sequence under unique conditions with a new type of Neuroi. Obviously, since we know how episode seven ends and how episode eight begins, the encounter itself is completely inconsequential. However, it serves to highlight and reaffirm the skills of the members of the 501st as well as act as a plot point for Eila's arc through the story.
The OVA is pretty much a supplementary episode. It's only about thirty minutes long, complete with opening and ending themes and mid commercial break cuts, and as such is somewhat limited in its plot and depth. For the most part, it's pretty much a self-contained exploration into the relationships between the girls from the two different teams. That said, it was nice to take a time out of life to revisit the Strike Witches/Brave Witches world.
Brave Witches: Petersburg Dai Senryaku premiered in Japan in select theaters on May 13, 2017. It is scheduled to be included in a special Brave Witches Blu-ray and DVD that will be released in Japan on August 25, 2017. There is currently no word on a Western release.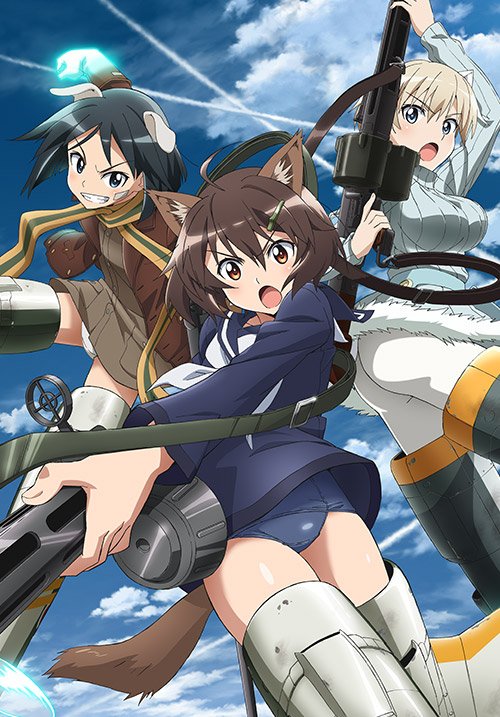 Image source: 「ブレイブウィッチーズ」アニメ公式 on Twitter