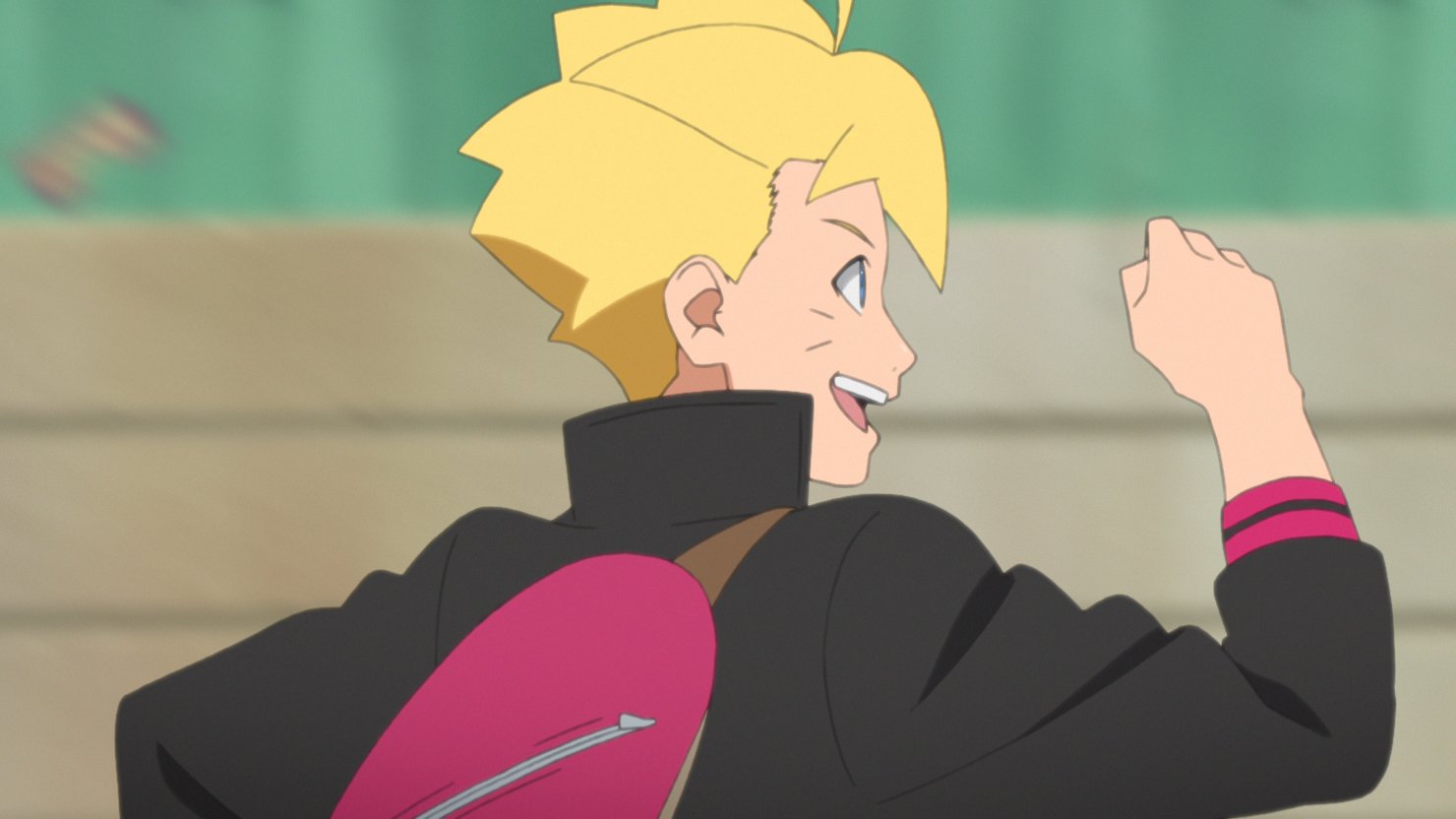 Image Source: アニメ BORUTO-ボルト-【公式】 on Twitter
Despite following the adventures of a peppy ninja in an orange jumpsuit, the long-running series Naruto was surprisingly dark. And it's no question why—although some forget, the villages in the world of Naruto, while not at war at the start, were always hostile toward each other. It was a world of assassinations, conspiracies, and betrayal. It's amazing to think that this same world is the one that Naruto's son Boruto and his friends live in during the sequel anime Boruto: Naruto Next Generations.
Let's take a trip down memory lane. The story of Naruto begins right around when titular protagonist Naruto—an orphaned boy who almost everyone thought was a failure—graduates the ninja academy and joins a three-man cell to complete missions. His team is comprised of his crush Sakura, and the boy she has a crush on, Sasuke—i.e., the cool and unfriendly boy who seeks revenge for his murdered clan. His target? His own brother.
From Groupie to Mother: The Character Growth of Naruto's Sakura
Although the team starts out with small missions within the village like finding a person's lost cat, it's only when they go outside the village for their first big mission that they find that the world is not as bright as it is within the confines of their own home town of Konohagakure. Their client Tazuna's town is being dominated by a businessman named Gato, who kills anyone who stands up to him, including Tazuna's son-in-law, who he had publicly executed (in the manga, they even chopped off his arms!). Now he's trying to assassinate Tazuna, who is trying to build a bridge to the mainland—an action that would stop Gato's monopoly and release his home from Gato's grasp.
Gato's not alone, however—he has a bodyguard named Zabuza, an elite rogue ninja who has murdered countless numbers of people. Though he seems just plain insane, it turns out that the reason that he's so crazy is because of his village's desperate measures to create the ultimate ninja. Although Naruto, Sasuke, and Sakura graduated their ninja academy normally, Zabuza's school mandated that students had to kill each other in order to graduate—with only those remaining able to become full-fledged ninja.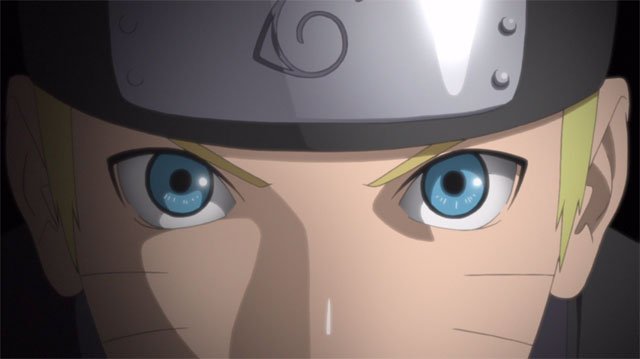 Image Source: アニメ BORUTO-ボルト-【公式】 on Twitter
The Naruto anime is famous for having a huge tone shift between Part 1—which is considered for being more upbeat—and Part 2, which is thought to be the more dark and serious portion of the series. But just looking back, it's pretty obvious from the very beginning that Naruto and his friends lived in a very, very dangerous, cruel, and corrupt world.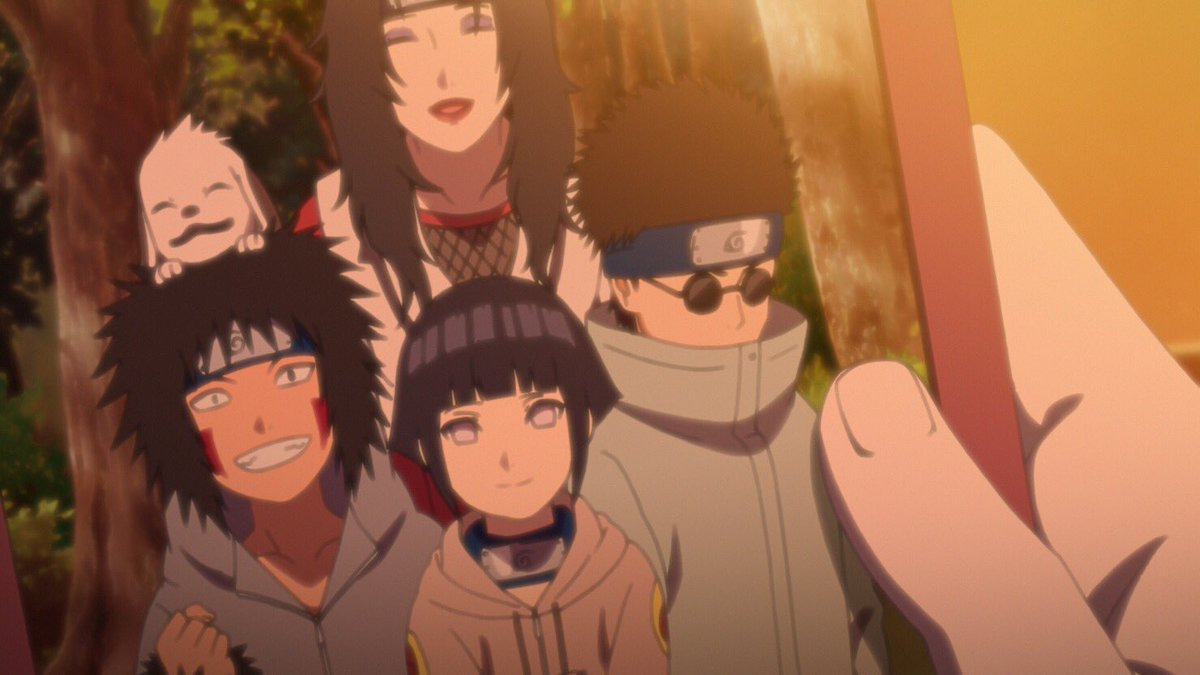 Image Source: アニメ BORUTO-ボルト-【公式】 on Twitter
It's only after their world becomes peaceful after the Shinobi World War that technology really begins to advance. After marrying his classmate from the ninja academy, Hinata (seen in the bottom middle of the photo above with her three-man cell), Naruto fathered his son and daughter, Boruto and Himawari, who are able to grow up in a society where ninjas are not raised to become weapons any longer. They play video games and hang out with friends, just like normal kids. In Boruto's case, he goes to ninja school, but it's more for tradition; unlike Naruto and his friends back in their day, they aren't expected to be tools to carry out dangerous missions in the dangerous ninja world.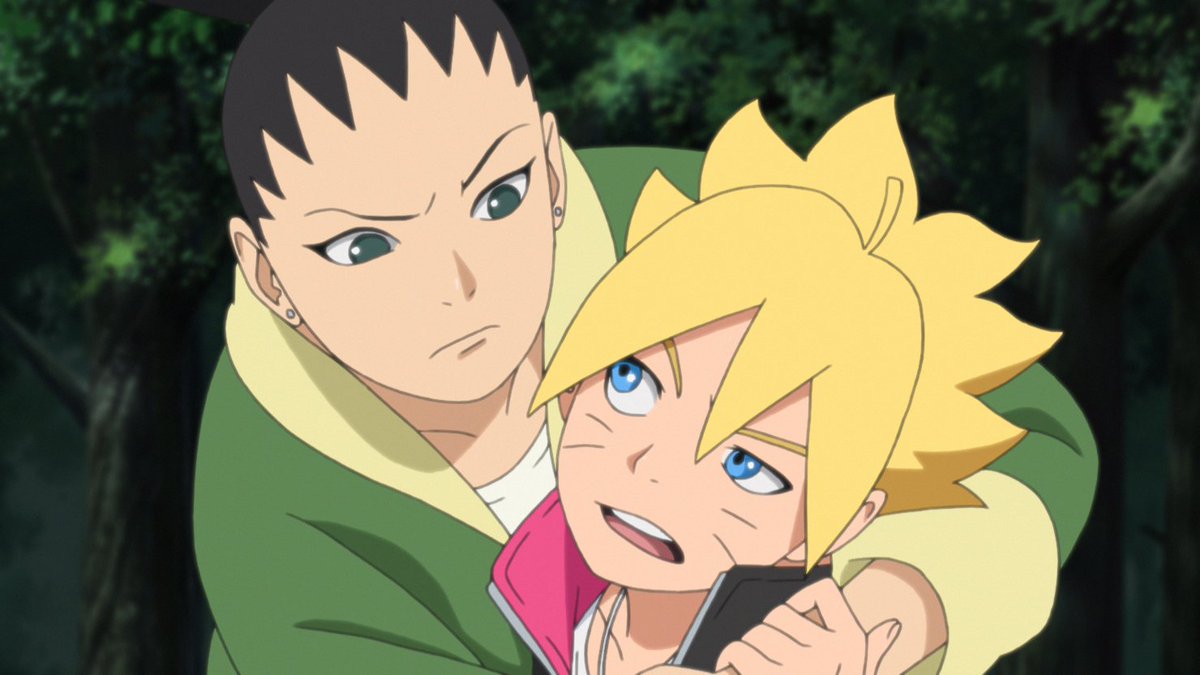 Image Source: アニメ BORUTO-ボルト-【公式】 on Twitter
Boruto honestly doesn't know how good he has it. Every day, Boruto spends his time skipping school and criticizing his dad—basically the main person who protects the village so he can screw around in the first place—all without having to undertake dangerous tasks. He plays video games with his friends and plays pranks on his teachers without any worry of getting hurt. You know things are peaceful when the ninja students aren't fighting against enemies, but instead against themselves in a "battle of the sexes" prank war.
When anything dangerous does actually happen, it's usually solved in a comedic "Monster of the Week" manner in which a new enemy that is defeated over the course of a single episode. Basically, one of Boruto's classmates will be possessed by a mysterious "dark chakra" energy wave, and then it's Boruto's job to snap them out of it. Heck, one of Boruto's biggest emotional dilemmas so far is having to knock out Metal Lee when he's under the enemy's control. Sorry Boruto, but your dad almost had to kill his best friend to snap him out of his evil phase, and he wasn't even under anyone's control!
Think about it: Boruto is able to go home every day and play with his sister and eat his mom's dinner without fearing anything. He's able to make friends with the kids in his classroom. While his father had to try to understand his teammates on the battlefield—sometimes even being attacked by them and almost dying—Boruto can just play video games with them and everything is fine. With the exception of ninja training, Boruto is a regular kid living in a fairly normal world that is in the middle of an industrial revolution.
In episode one of Boruto, he crashes a train into the Hokage memorial, but no one gets hurt, and he's let off with a "Oh, you scoundrel!" In episode one of Naruto, our titular hero's teacher gets stabbed in the back with a giant ninja star in order to save his student. Bit of a tone difference!
So far in Boruto, there hasn't been any of the blood, conspiracies, or hatred that filled the world of Naruto from the very beginning. It's really amazing to look back at the dark, violent ninja world Boruto's father lived in compared to the one Boruto is living in now. While it's understandable that Boruto wants his dad to be around, he probably should be happy that his school isn't forcing him to kill his friends or to go on missions to go against tyrants that dominate over entire regions. But with an enemy on the horizon, maybe the son will get a taste of the father's struggles after all.
Boruto: Next Generations is currently airing, and is available to watch for free with subtitles on Crunchyroll. The original Naruto and Naruto Shippuden sequel anime are also streaming there.