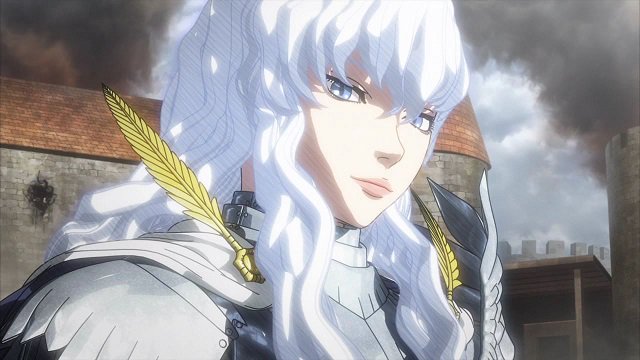 Image source: TVアニメ「ベルセルク」公式 on Twitter
If you're just tuning in to the second season of Berserk (2016), you probably have a lot of questions. Who's Casca, and why is she so ridiculously helpless? Who is this ivory-haired Griffith guy, and why does Guts have it out for him like he does?
Valid questions, especially if you've never made it a point to watch the rest of Berserk beyond the new series that debuted last year. It can be a confusing story to follow—especially if you don't know the ins and outs of the relationship between Guts and Griffith, two men who once shared a mutual respect and friendship. If you're getting started with Berserk and need these questions and more answered, look no further. You're about to get a healthy dose of Berserk story, distilled into a quick and dirty rundown of this beef that runs deep. Just don't be surprised if you end up harboring the same kind of feelings for Griffith that Guts does.
Griffith is a powerful, charismatic young man with enough aspiration to outshine anyone in the world. Even from a young age, he carried himself like nobility, with a charm and intellect that rivaled his peers. His desire to have his own kingdom was born during his childhood—an obviously overwhelming dream for a child, but Griffith knew even then he'd be strong enough to see his dreams through.
Despite an outwardly caring and personable front, Griffith is somewhat egotistical about his own desires to a fault, but you wouldn't know it simply from speaking to him. He also possesses empathy and regret for his fellow man, remembering those who fought with him and against him on his rise to the top. On the battlefield, he's a force to be reckoned with, a graceful and purposeful warrior with the goal of acquiring his own kingdom and eventually ruling the world. His ambitions have never been entirely pure, though his multifaceted personality is one that intrigues and entertains throughout the entirety of Berserk, be it the original anime series or manga.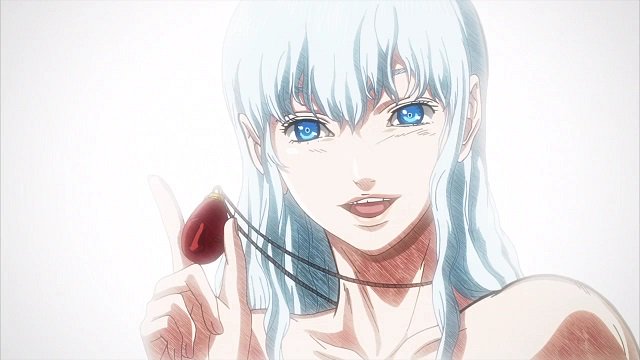 Image source: TVアニメ「ベルセルク」公式 on Twitter
By the time of Griffith and Guts' first meeting as teenagers, Griffith was already the leader of a group of mercenaries called the Band of the Hawk. Guts, on the other hand, grew up as a mercenary, working with various groups over the course of his life. Interested by Guts' prowess in battle, Griffith challenged Guts to a duel. Unable to defeat Griffith in combat, Guts agreed that he would travel with the group, and the pair slowly became friends.
Unfortunately, somewhere along the line while dealing with the pain of loss and the sacrifices of the men who fought with him, Griffith began to lose his humanity and the compassion that kept the day-to-day toils and hardships from taking a toll on him. Over time, he simply became more callous and calculating, caring not if his comrades fell in battle or if his machinations for greatness are indicative of a "cruel person," as he questions Guts on his own hardships.
Griffith's Band of the Hawk, who he seemed to have an overwhelming amount of compassion for, eventually turned into simple pawns in his plan to rise to the top, none of them worthy of being called "friend." Only Guts stood out and caused Griffith's heart to waver—to make him wonder if he could really go through with his cutthroat plan to become king.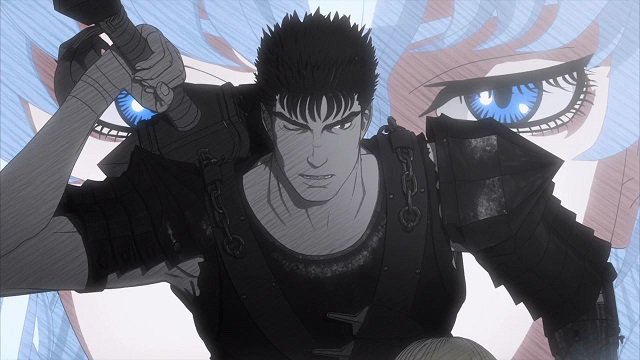 Image source: TVアニメ「ベルセルク」公式 on Twitter
However, when Guts chose to leave the Band of the Hawk after killing a child while on an assassin mission for Griffith, Griffith was pushed over the edge. He simply couldn't take losing his most treasured companion in such a manner—the one person he might actually view as a friend—and began behaving erratically. He ended up pressing his plan to become king forward too recklessly and was captured—starved and tortured in a dungeon, with his tongue cut out and leg and arm tendons sliced.
Even after rescue, Griffith was a broken husk of a man. In his despair, the loss of his dream and simple jealousy for the life Guts was still capable of living pushed him to attempt suicide—only to find he was so broken he couldn't even do that. It was then that he was offered a literal deal with the devil—to be remade and attain his dream. The price? The lives of The Band of the Hawk—including Guts.
Agreeing to the deal, Griffith made his transformation into an all-powerful demonic being known as Femto in an event called the "Eclipse." As Femto, Griffith not only assaulted Casca—Gut's lover and Griffith's own second in command—but raped and impregnated her. The result of this absolutely evil betrayal was that Casca had a complete psychological break. That's why she acts the way she does in the new Berserk series.
During the Eclipse, all of the Band of the Hawk save three were killed by Griffith's demons, with Guts' eye and arm being taken as well. And with the hateful scourge of Femto/Griffith out for blood, it was all Guts could do to escape, having lost his love and limbs to someone he once thought was his friend. So, yeah. I wouldn't be palsy-walsy with this guy either, not by a long shot.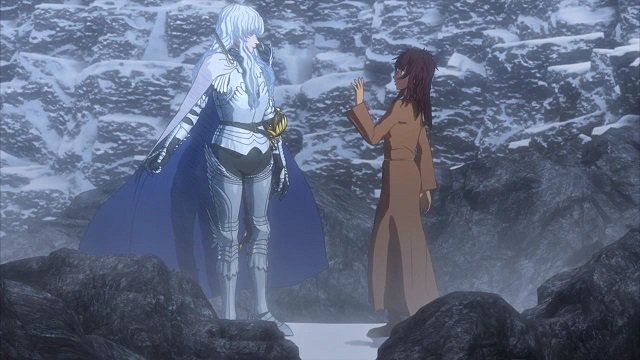 Image source: TVアニメ「ベルセルク」公式 on Twitter
The Griffith you're seeing in the current run of Berserk is a wholly transformed figure—one who has forced his god-like powers into the shell of his and Casca's half-demon son to finally attain his dream of becoming king.
Imagine if your ex-best friend was given godlike powers and revered as a savior by an ignorant people who know nothing of his transgressions while you are hunted by demons every night as you try to protect the mindless body of the woman you loved. Now you understand why Guts has it out for Griffith …or at the very least, you could see why they may not enjoy each other's company so much, I'd think.
What's going to happen between the two of them? Well, you're just going to have to keep watching and waiting like the rest of us, for a shot at Griffith's much-deserved comeuppance.
Berserk is available to view in the US for free and with English subtitles on Crunchyroll.