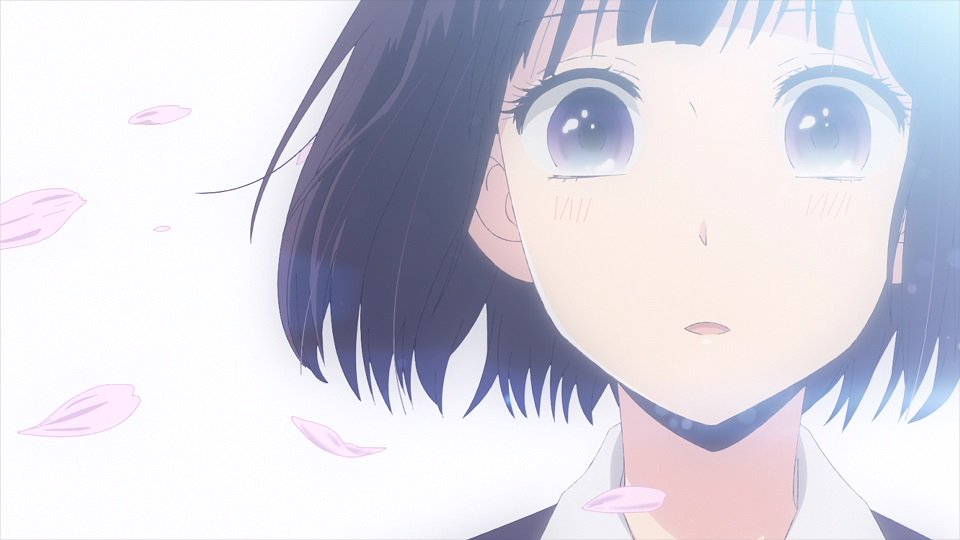 Image source: アニメ『クズの本懐』公式@放送中! on Twitter
Scum's Wish has consistently been a series I've come back to for the kind of emotional ups and downs I've come to expect from josei manga.
[Note: This article contains major spoilers for Scum's Wish.]
Now that it's over, and everyone has (for the most part) gone their separate ways, I'm left ruminating on an ending that initially frustrated me, but I'm learning to accept and understand. In a way, it gave viewers the best possible resolution for a villain that ended up breaking our lead Hanabi's heart several times over. And while I didn't immediately understand this, accepting that sometimes the people we tend to hate initially are some who deserve the most understanding out of any of us.
Scum's Wish did an excellent job over the course of the series teasing the relationship between Hanabi and Mugi. Two lovers who gravitated toward each other to essentially use each other? Talk about a show tailor-made for me. Deep down, however, I didn't want to see them together at the end of the show. That would have been the most generic, contrived letdown of an ending I'd have ever dealt with. Thankfully that didn't happen. No, Hanabi and Mugi realized their mutually self-destructive relationship was far too superficial and unhealthy to maintain, and thus they ended up parting ways.
What hit me like a ton of bricks was the marriage of Narumi Kanai and Akane Minagawa. Narumi was one of the catalysts that spurred the selfish union of Hanabi and Mugi to begin with—as was Akane. While Mugi and Hanabi were seen as the "perfect" couple throughout the show as they clung to each other and used their relationship as an emotional crutch, there wasn't exactly a meaningful coupling forming between Narumi and Akane. Instead it was confusing, borne from a whole lot of "Huh? When did you develop such deep feelings for the other?" and similar ideas.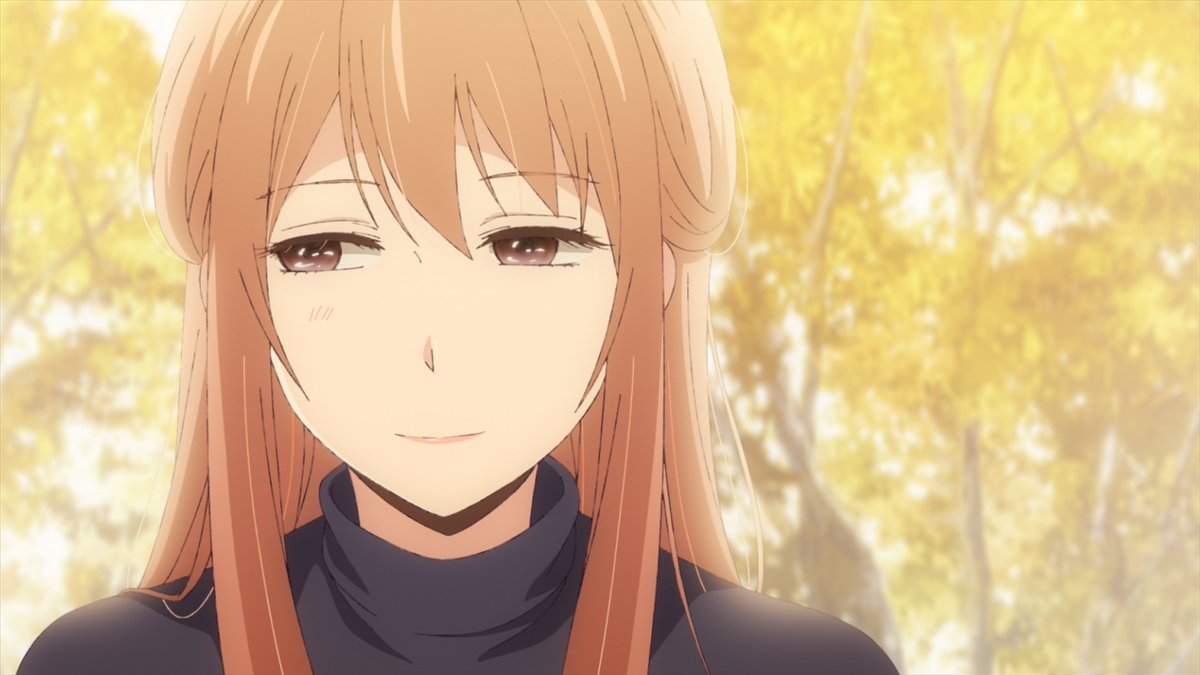 Image source: アニメ『クズの本懐』公式@放送中! on Twitter
To give Akane a positive and uplifting ending didn't seem to fit at first. Throughout the show she was depicted as a callous nymphomaniac who didn't care about the men who threw themselves at her, instead preferring to have sex with multiple partners and watch their hearts break when they realized she wasn't in love with them. She was always the woman who would simply grow bored with any partners she found herself with at the time, going so far as to taunt Hanabi, expressing the fact that she "did it" with Narumi to drive the knife further into Hanabi's side.
My knee-jerk reaction to this ending was one of annoyance: How did these two characters end up so tidily in a committed relationship with the other? I was skeptical that, even with the knowledge that Narumi loves her despite her true nature, Akane was ready to "change" and settle down with one man.
But people can and do change, sometimes that quickly, in real life. And after thinking on the course of events that ever-so-subtly flowed throughout Scum's Wish with Narumi and Akane, I realized why this ending was the best it could have been with the content provided: It involves growing up, letting go, and accepting love, even if it's not the form you originally sought out. It isn't the ending I wanted or the one that made sense to me, but it probably felt like that for Akane herself too.
For example, Akane was keen to stick to one night stands rather than a love Hanabi or Mugi sought out initially and she was always ready to mock the idea or make fun of it outright. She took pleasure in seeing men suffer. By the end of the show, however, she'd been forced to mature in a way that doesn't come easily—especially if you're someone who doesn't see value in yourself or the way you life your life.
Akane has opened herself up to the man who loves her, faults and all, and it feels like the best "fairy tale" ending that could have happened for her. She's going to presumably leave her emotionally vampiric ways behind and turn over a new leaf to settle down with someone who truly sees her. Isn't that something we all search and strive for in the end? And while it isn't a pairing I would have rooted for at all, I can respect it, and I can respect the end of Scum's Wish, even though it didn't cater to me. In the end, that's how life is, too, and love as well.
With that in mind, I think the ending served its purpose.