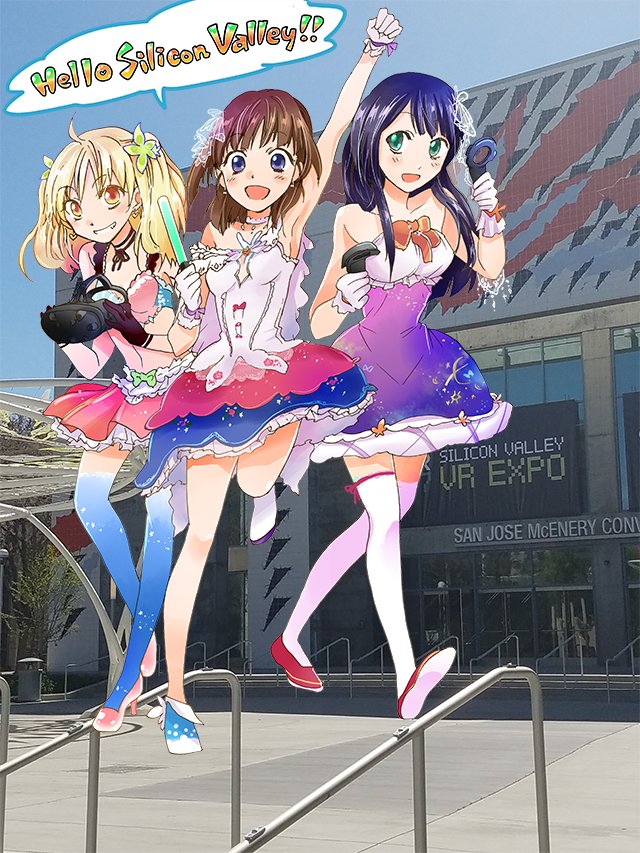 Image source: Hop Step Sing! on Twitter
On Wednesday night, Television Saitama broadcast an episode of their short tech news series, ELIZA: Mirai wo hiraku tekunorojii (ELIZA: Technology that will Open the Future), that featured anime studio Polygon Pictures and their upcoming interactive virtual reality idol anime.
Hop Step Sing!, as the VR anime project is called, is headed by Kodansha and is basically a series of music videos (so far only two at this time) featuring a number of idol anime characters singing and dancing. The characters are designed by Tanu (Tari Tari), while the music itself is handled by Yashikin (Sword Art Online: Ordinal Scale).
The software has been available online through Steam for a while now, but ELIZA's interview with Kenji Ishimaru, who is developing the visuals for the project at Polygon, provided quite a bit of interesting insight as to what the characteristics and aims of the project are—as well as the significance of new forms of media consumption in the coming years.
When discussing the popularity of certain anime, many Japanese viewers will talk about the concept of kanjou-inyuu (感情移入). Literally, that translates to "insertion of emotion," but in English we tend to use the word "empathy" for that idea in most cases. Here, the key to a popular show or character is therefore the relatability of a character to the viewer. Can the viewer feel for the character? Or, can the viewer see the world through the character's eyes and feel what he or she feels? With dramatic, constructed serial narratives like many anime tend to have, this is an important element.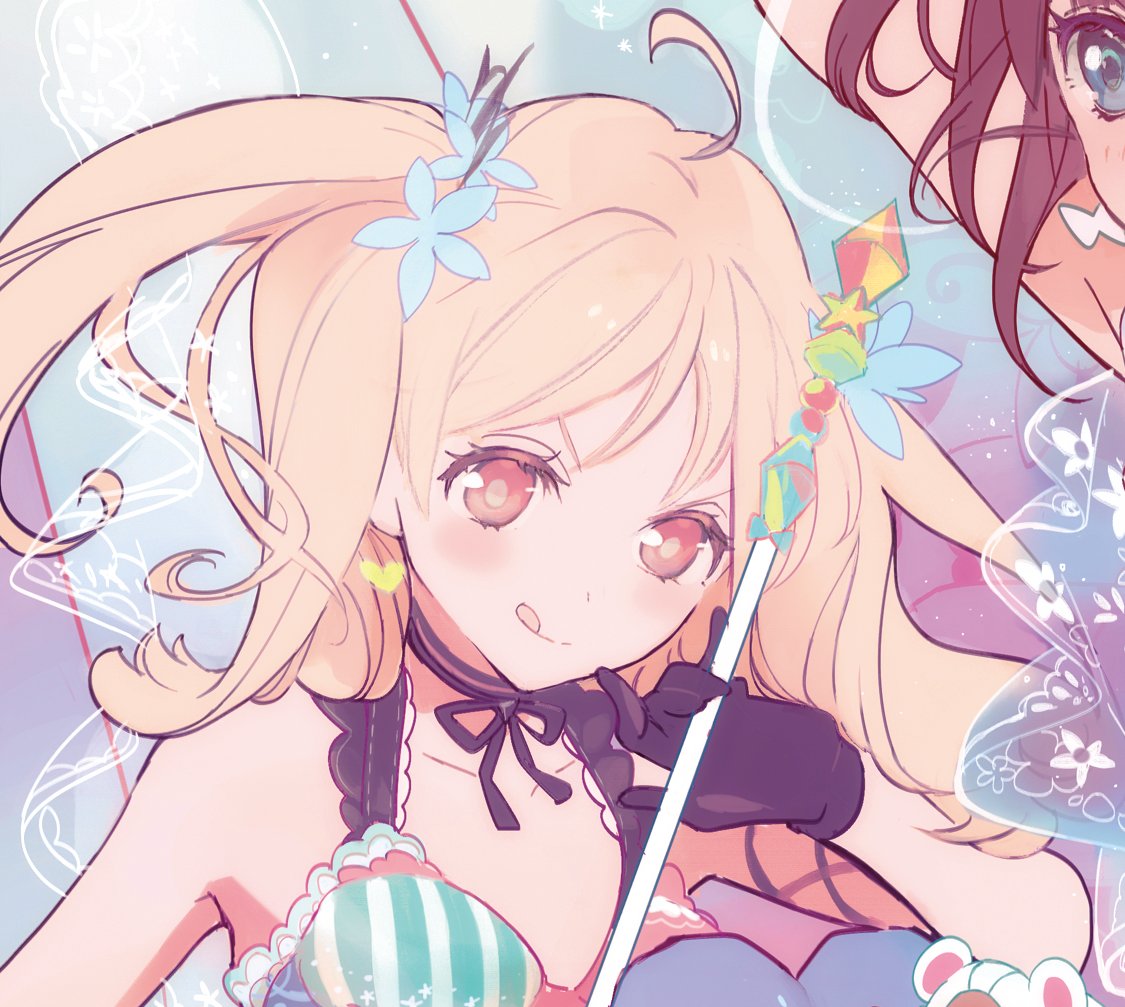 Image Source: Hop Step Sing! on Twitter
However, the way Ishimaru describes Hop Step Sing! makes it sound like a new way of thinking about anime, away from the kanjou-inyuu/relatability element, and more towards the viewer as being an actual participant. Instead of having a surrogate inside the world, you are inside the world, and the characters interact with you.
"Instead of using visual media to experience a story vicariously," explains Ishimaru in the program, "The viewer can actually enter the story, and thus you can get a new form of entertainment."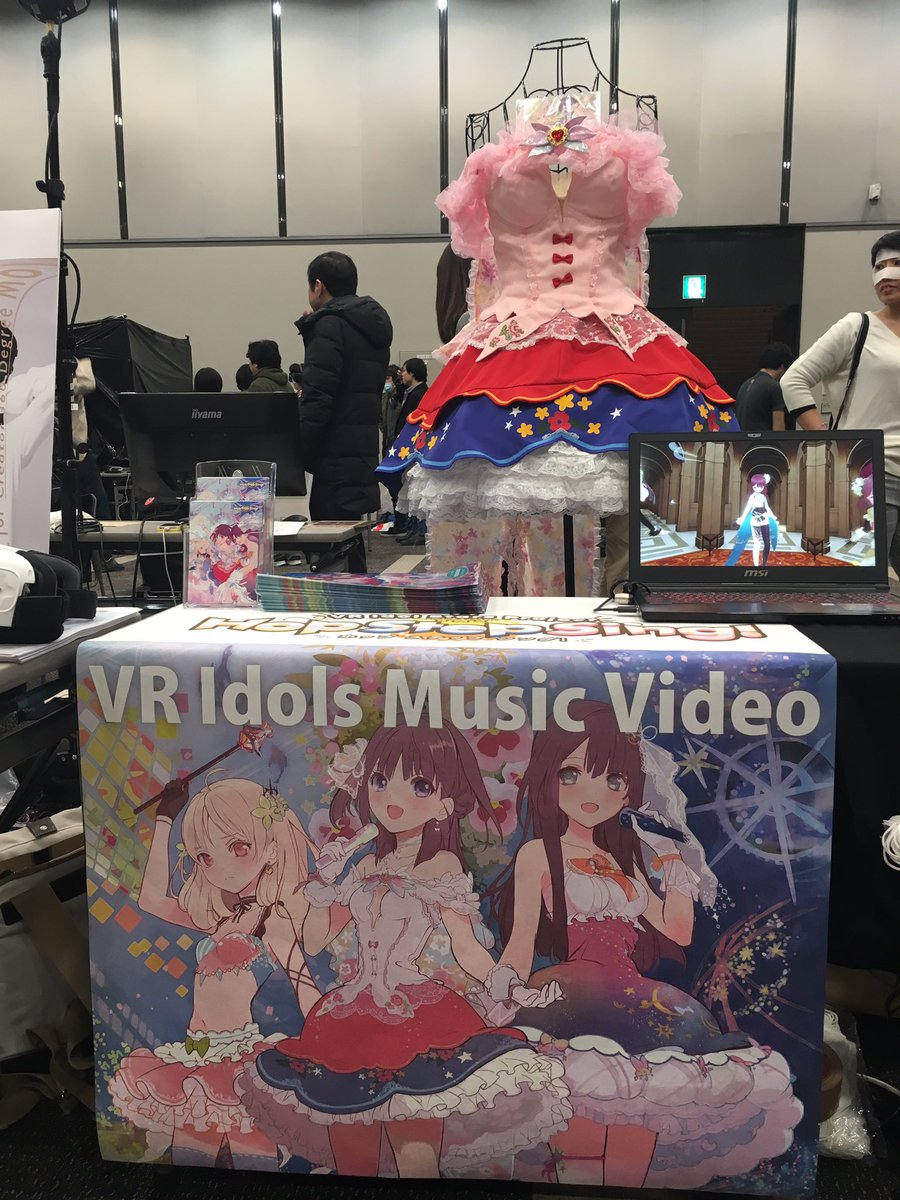 Image source: Hop Step Sing! on Twitter
In short, it is perhaps bridging the gap between game and show. Within Hop Step Sing!, this can still be said to be at a very simplistic stage, since they are just short music videos, and games like Resident Evil 7: Biohazard or other such VR projects are closer to being interactive story experiences. However, Ishimaru points out something which adds a unique element to the music video format: the role of the viewer as participant.
He explains that of the three girls in the group—Shikiri Shiishiba, Niina Nijikawa, and Mikasa Minowa—only Shikiri has been programmed to always be looking directly at the viewer. Meanwhile, Niina and Mikasa actually both have feelings for Shikiri. What that creates then, according to Ishimaru, is, not a love triangle, but a 4-way love square. Therefore, the viewer has a role to play in this scenario.
Polygon is at the forefront of the global anime scene with its work in US-Japan co-productions (like Transformers Prime) and its Netflix/Amazon partnerships. It is therefore not too far-fetched to expect them to further develop new visual grammar for telling stories using interactive media in the future—perhaps changing the way the world sees anime.
Ishimaru seems to believe the new development will be something of a game-changer, especially in the world of science-fiction. Where previously, SF elements in stories were represented in some way or another, now they will actually be there, alongside you. The virtual world will be another reality. Imagine being lost inside the world of upcoming film BLAME!
Polygon is certainly not alone in its quest to open up the future of VR anime. This technology had plenty of presence at AnimeJapan 2017. Even some of the university booths featured VR projects produced by undergraduate students. While certainly still very experimental, I am sure it is something that we will see more of in the near future.