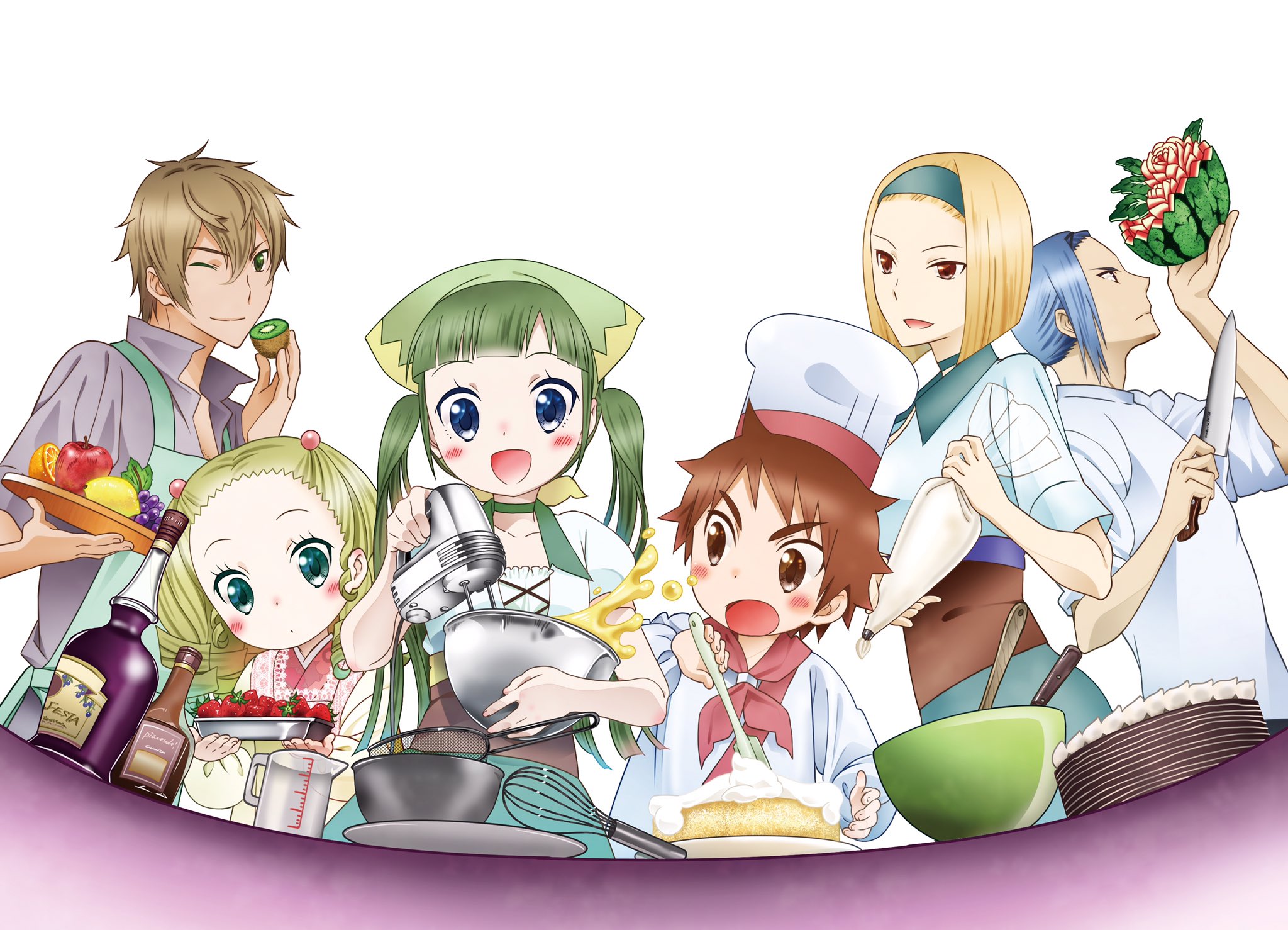 Image Source: アニメ「ピアシェ〜私のイタリアン〜」公式 on Twitter
Piacevole is an adorable five-minute anime that aired last season about a high school girl who goes to work at an Italian restaurant that is run by a cute elementary school chef. Every episode, they would introduce a new, mouth-watering food. Now that it's over, I can't help but feel a little emptiness in my heart… and my stomach. You might feel a little lonely too, considering there are no cooking anime this season. So, here are five more cooking anime that may be able to satisfy your appetite:
For an Action Cooking Anime…
Food Wars! Shokugeki no Soma
Vintage: 2015
Studio: J.C.Staff
English Streaming: Crunchyroll
What It's About: Soma Yukihira, a high school boy living with his father at his restaurant, finds himself attending one of the most prestigious culinary schools after his dad gets a new job overseas. One major thing sets this school apart from others: Food Wars. Student chefs have cooking battles against each other and the winner can demand anything of the losing side—including expulsion. Although he doesn't have any formal training, Soma is able to knock the socks (and clothes) off of his opponents with his orgasmically delicious dishes.
---
For a Family-friendly Anime…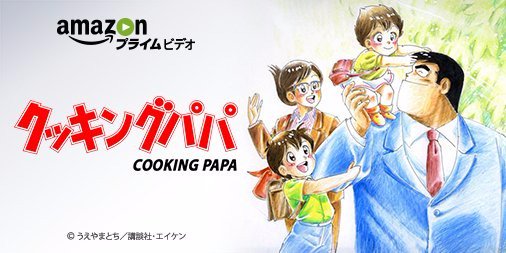 Image Source: Amazonビデオ(アマゾン ビデオ) on Twitter
Cooking Papa
Vintage: 1992
Studio: Sunshine Corporation
English Streaming: None
What It's About: This anime follows the daily gourmet adventures of a fairly normal Japanese businessman named Kazumi with an extremely angular chin. Despite his serious personality, he has a secret: He's a fabulous cook. Every episode features a different conflict that can usually be fixed by Kazumi cooking up a new dish. In one episode, for example, Kazumi helps his son make fruit spring rolls to give to his crush who is moving away. In another, he takes over for a gyoza shop owner when the owner's wife is in the hospital. Kazumi's allies include his wife, Nijiko, who works at a magazine, and his son, who begins as a second grader at the beginning of the series.
The long-running manga that inspired the anime (it began in 1985 and is still running today with 140 volumes released!) also was the basis for a Japanese live-action TV drama series that aired in 2008.
---
For an Anime All about Bread…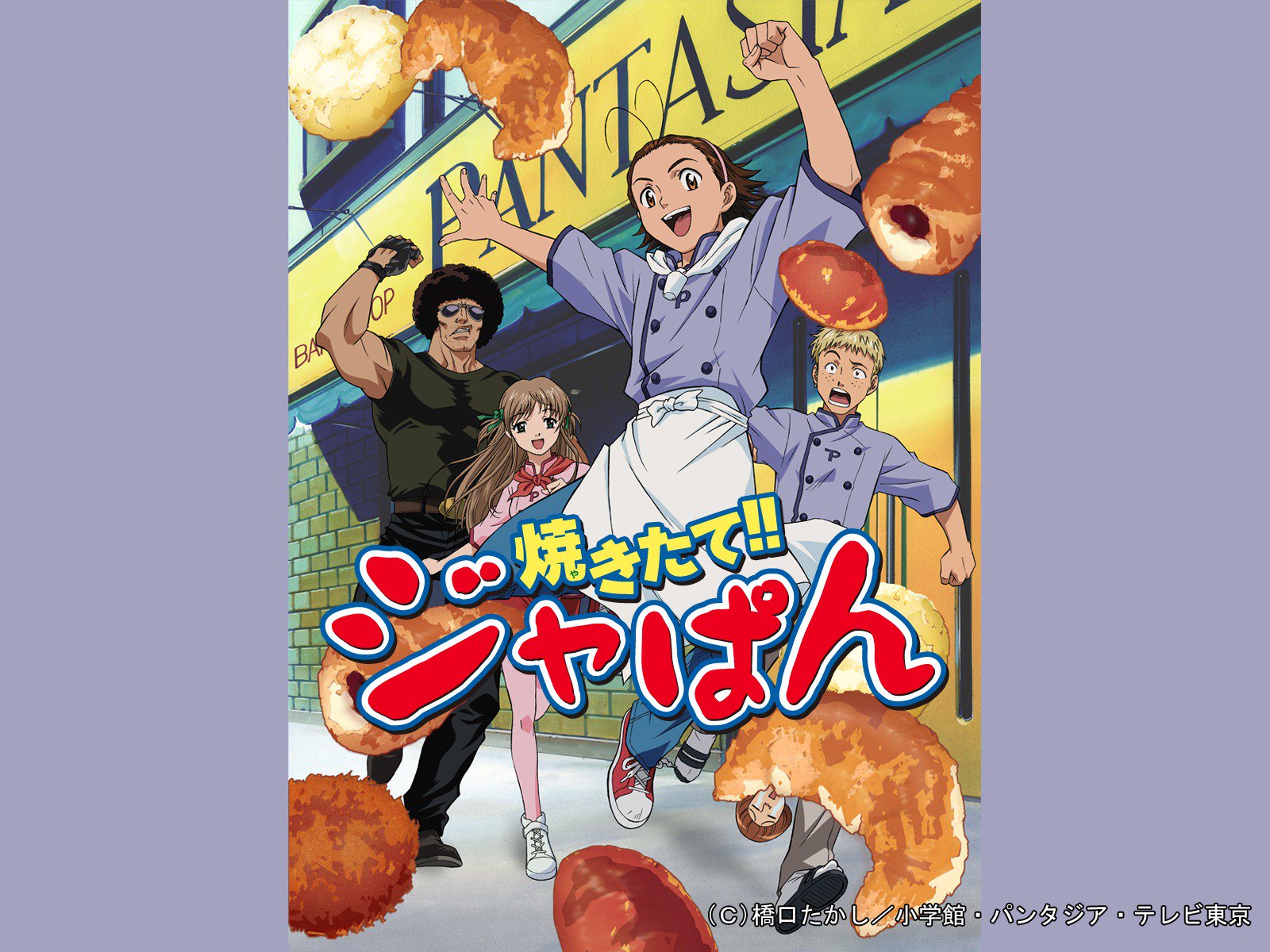 Image Source: Amazonビデオ(アマゾン ビデオ) on Twitter
Yakitate!! Japan
Vintage: 2004
Studio: Sunrise
English Streaming: Crunchyroll
What It's About: A boy named Kazuma goes to Tokyo seeking to create a national bread for Japan. However, bread is not baked in a normal manner in this series—like Food Wars, the bread is kneaded and baked in an overly dramatic way. The show introduces new kinds of bread every episode.
The series is also available on DVD from Nozomi Entertainment.
---
For an Anime with Cute Girls and Food…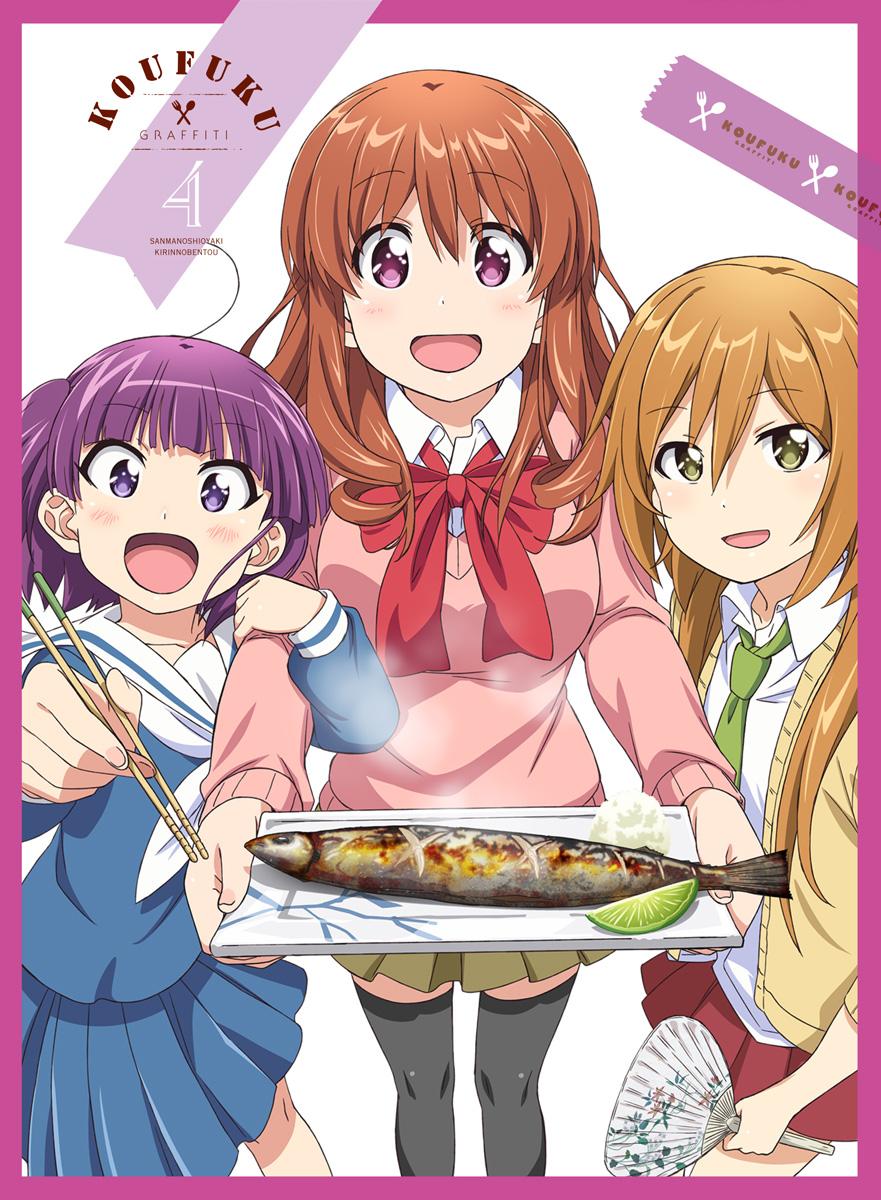 Image Source: TVアニメ「幸腹グラフィティ」 on Twitter
Gourmet Girl Graffiti
Vintage: 2015
Studio: Shaft
English Streaming: Crunchyroll
What It's About: This anime follows Ryo Machiko, a girl who has lost her grandmother and is living alone. She recreates the recipes for her grandmother's home cooking, but even though she can make them perfectly, there's something missing. When her new art school classmate Kirin comes to eat at her house, however, she realizes that what makes food the most delicious is good company. The anime chronicles her cooking adventures alongside her friends, and the scenes of food are extremely fluidly animated thanks to renowned animation studio Shaft (Bakemonogatari, Arakawa Under the Bridge).
This anime is also available on DVD and Blu-ray from Sentai Filmworks.
---
For a More Mature, Suave Cooking Experience…
Ristorante Paradiso
Vintage: 2009
Studio: David Production
English Streaming: Crunchyroll
What It's About: A girl named Nicoletta chases after the mother who abandoned her to elope in Rome, determined to get revenge. However, she finds herself charmed by the older men that work at the restaurant her mother's lover owns, especially Claudio, whom she finds herself falling for. This anime is more of a mature romance story with Italian food as a theme. This series is also available on DVD from Nozomi Entertainment.
---
Crunchyroll is streaming Piacevole ~My Italian Cooking~ with subtitles. Crunchyroll also offers the original Piacevole ~My Italian Cooking~ manga on its website with an English translation.
---
This article contains affiliate links to online retail stores. Should you click one and buy the product, we may receive a small commission.