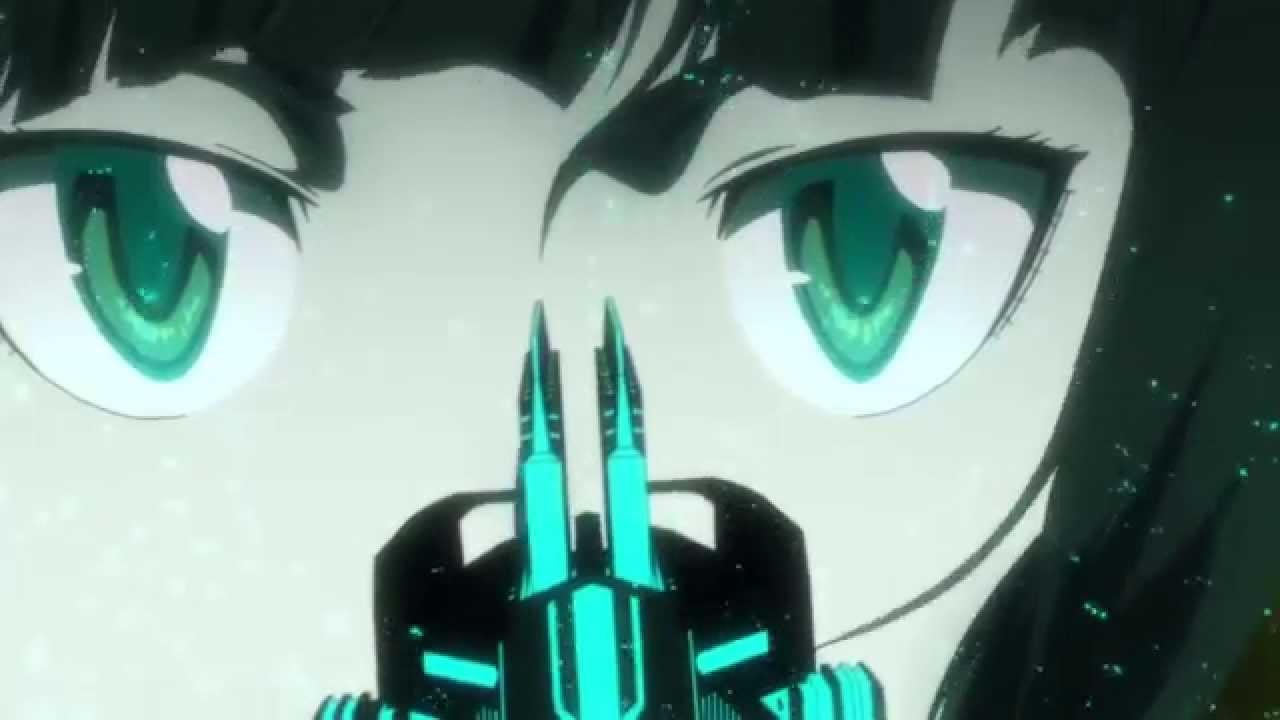 Image Source: ノイタミナ YouTubeチャンネル on YouTube
At AnimeJapan 2017, Anime Now! was able to attend several seminars on the creation of anime as told by major players in the anime industry. The first of these dealt with Knights of Sidonia director Kobun Shizuno explaining the job of a director.
The second focused on the planning stage of an anime. The presenter of the seminar—titled "'Project Planning' of Anime"—was Katsuji Morishita, a producer of many works such as Blood+, Psycho Pass 2, Cyborg 009: Call of Justice, xxxHolic, and the latest Kenji Kamiyama-directed feature, Ancien and the Magic Tablet.
The plan or project, in Japanese, is usually referred to as kikaku (企画), and in the industry it is technically part of the pre-production procedures. But other than that, it might not be immediately clear to regular folk what that means specifically.
To break it down simply, "pre-production" implies the initial creative stages: scenario/script, designs, storyboards, etc.
"Production" is the actual labor of making the animation: layouts, keyframes, coloring, CG, backgrounds, photography (compositing), special effects, etc.
"Post-production" is the finalization stage, once the animation has been produced: music, sounds (voice-over, effects), editing, etc.
But there is also the producers' work, which to can include PR, marketing, etc.—as well as gathering the companies together to form the production committee. They also have some responsibility in managing the production. On top of that, producers also think of new ways to exploit the intellectual property and expand it in other ways, to form new sources of revenue and establish new business models. One such producer is Katsuji Morishita.
Morishita described the "production committee" system as a Japanese concept. He explained that normally, to make one thing, you just need one company. Uniqlo makes and sells their clothes. But for visual media (not just anime but live-action too), you require a large investment, so there is a large risk. Thus production committees are created where many companies chip in with a smaller investment. Not only does this mitigate risk, but ideally it also means that the companies on the committee are best in their given fields.
Morishita is at the forefront of the media industry in terms of planning projects that really take advantage of the media-mix concept. How did he arrive at that stage?
Born in 1972, Morishita is a perfect example of the "Gundam generation;" that is to say, he was right in the target age bracket of the original Mobile Suit Gundam series. It was highly influential as everyone around him watched it—as well as Galaxy Express 999 and other such sci-fi works. Interestingly, he mentioned that in Wakayama, where he grew up, the local TV stations would broadcast high-quality OVA shows during summertime. He was already interested in manga and drawing (even though he says he was not that good compared to his classmates) and he knew he wanted to pursue that professionally in some way even during his high school days.
However, without the wealth of information flow that the internet provides nor the existence of media schools, he had no idea how to go about entering the anime industry at the time. So he ended up going to university and studying architecture. By that point, he had already done many different jobs during his student days. He was multi-skilled, and his attitude towards work was very positive. Though the work was tough and his seniors were very strict, he never thought that work was too hard. He accepted it was a normal fact of life that work was hard.
But even after searching and contacting various media companies, he found that his experience and qualifications did not match what he really wanted to do: animation. Eventually, he joined the world-famous company, Toho—but not in animation or tokusatsu. Instead he was part of the real estate department.
Here in his story, he gave a piece of advice to the audience—an audience partly made up of young industry hopefuls: "Even if you enter a large media company, you might not immediately be in the department you hope for."
At that time, Toho was not even making much anime, so Morishita was a little dissatisfied. However, he had not given up on his dream. One day, looking through the paper, he came across a "staff wanted" ad for a company known as SPE Visual Works (which eventually became Aniplex). He applied and was accepted.
Blood The Last Vampire was the first animated work he was involved in. The production itself was partly handled by Production I.G and, as a result, Morishita commuted to Kokubunji, where I.G was based, almost every day.
Shortly afterwards, pre-production on Mamoru Oshii's Ghost in the Shell sequel, Innocence, was beginning. At around that point, he joined I.G as an employee.
Finally, he reached the stage where he was directly involved in making anime for a living.
"I think many might consider me to be lucky," he explained. "But I think if you have a dream, it's best not to give up. If I had given up, my eyes would not have stopped on that newspaper ad." He elaborates that it's true that you may come across some opportunities by chance, but the action of taking that chance is your own volition.
"You can ask your parents for career advice, and certainly take that into account, but in the end it is your decision to make. If you blindly listen to your parents, follow what they say and you give up your dreams, then you end up blaming them." Morishita warned, "There is nothing to be gained from regret, and you should not blame others. Nobody knows if you will succeed or fail, but at least you are the one making the decisions."
It might sound high-risk, but he has skillfully applied this philosophy to his work—and to great success. It is necessary to always keep track of the trends, however. The chip-in style approach of the production committee might work for anime at the moment, but Morishita is wary of shrinking markets: "If we keep going down the same road, it will be tough for the Japanese animation industry; we need to become more global." In other words, one always needs to be able to adapt to the changing situations.
These days, Morishita is the head of Signal.MD, a subsidiary of the I.G Port Group. He worked so hard to finally work in animation, but looking to the future, ironically, Morishita might need to concentrate on other aspects when planning a lucrative intellectual property. "We make animation, but then we have to discuss with business partners how we go forward," he explains. "For example, we can hold an event to make back some of the production money, etc. That kind of thing is my work." Those things are very common now.
So he has a new approach, exemplified in a recent project: a reading recital performance known as Production I.G's Theatrical Live: "Relic: Tale of last ninja".
"I used to watch anime, but not now. But I do meet lots of people so I know what is popular at the moment. I get that information and then think of project plans to use that. The key is to use a lot of networks—especially my younger co-workers because they can tell me what they are into right now.
For example, ninjas are in right now. And people overseas know ninjas, so we made a project about it. Basically, we're planting the seeds to make an expanded business. We are often asked why we would do a reading recital at I.G, and I think it's normal, since we use voice actors anyway. It's just another production for us."
Asked what type of plans pass and what plans do not pass, Morishita highlighted some key differences: "They [the companies] mostly look at the sections where the main staff are listed. Who is the director, etc. In the case of Theatrical Live, they mostly look at that who is written in the cast. And if their names are written down, then there has to have been a negotiation with the person whose name is being used. Otherwise, it's just a wish of the planner, and is not considered realistic. So there has to be a lot of things already moving in that direction before they accept.
For animation works, the director is the most important. Once the director is decided, everything else falls into place. During the project planning at I.G, there is an understanding that if they entrust a director with a certain production, then they are doing it with full responsibility and commitment to make a good work because, in the end, you are taking two years away from the life of that director.
An intriguing question by an audience member then followed: "What about remakes? You said you thought about the audience primarily, but many remakes today are loathed by the original fans, so how do you deal with that?" Morishita replied that that was a case-by-case situation: "For example, the Yamato remake: That's CG now. We're also redoing Legend of the Galactic Heroes. The point is that the new staff are fans, or at least know the original work well. They think, 'If I were to make this, I would do it like this, the fans would like it.' The Yamato director knows the fans and what they want so he hits the right points."
Lastly, he reiterated—while admitting that it sounded cheesy—that dreams are important. We all have chances, just like the newspaper job listing. "If I didn't have that dream, I would not have noticed the ad, and if I had not applied, I would not be in this position. Keep having a dream, and eventually it will be realized. But even if it is realized, that is not the end. You need a newer, higher-hurdle dream. That is what motivates you to travel on your path, and even if you make a mistake, then that's part of the experience."
Ancien and the Magic Tablet was released in Japanese cinemas on March 18, 2017. The film is slated to open in forty countries and regions worldwide.