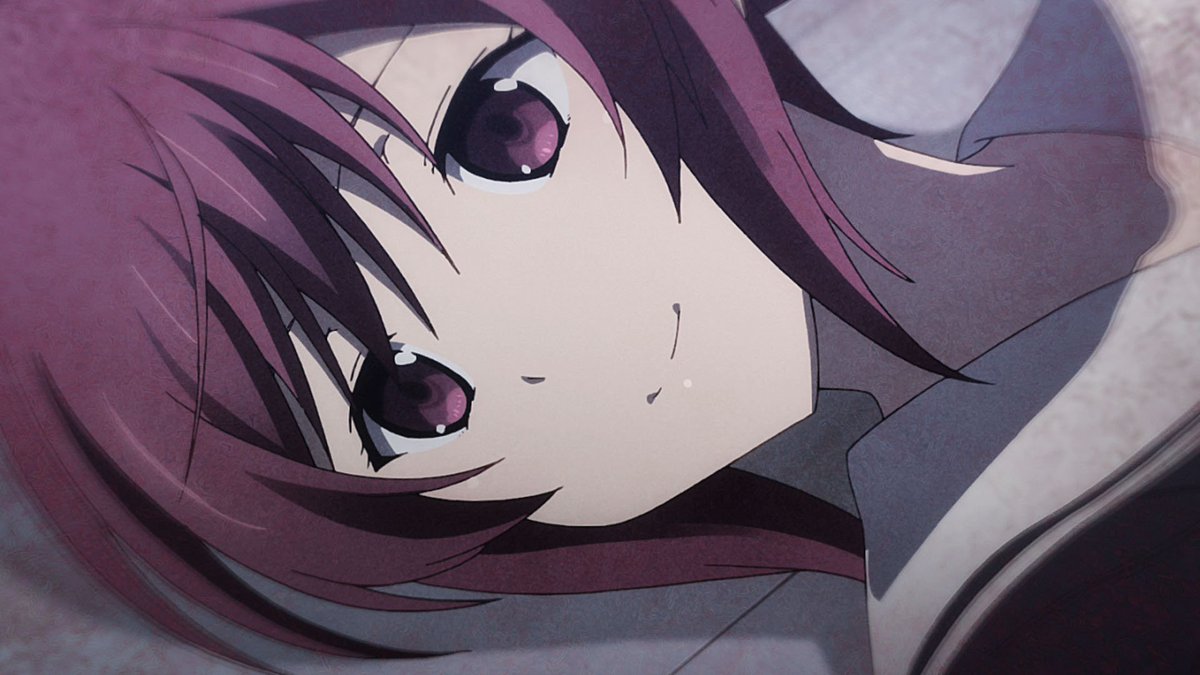 Image source: TVアニメ「カオスチャイルド」公式 on Twitter
The last episode of Chaos;Child throws revelations at you fast and hard. If you were having trouble processing it all, we're here to help.
[This article contains major spoilers for Chaos;Child.]
To understand the ending, you need to understand the killer acting behind the scenes and what she was hoping to accomplish.
As I talked about in a previous article, Chaos;Child is set in a world where delusions can be transformed into reality under the right circumstances. The events of previous anime Chaos;Head caused an earthquake-like shockwave that wrecked the area of Shibuya in Tokyo. This provided the perfect, stress-filled environment for children with latent versions of this power to activate it for the first time.
However, what form this reality-altering power took was based largely on what these children wished for most greatly during the disaster.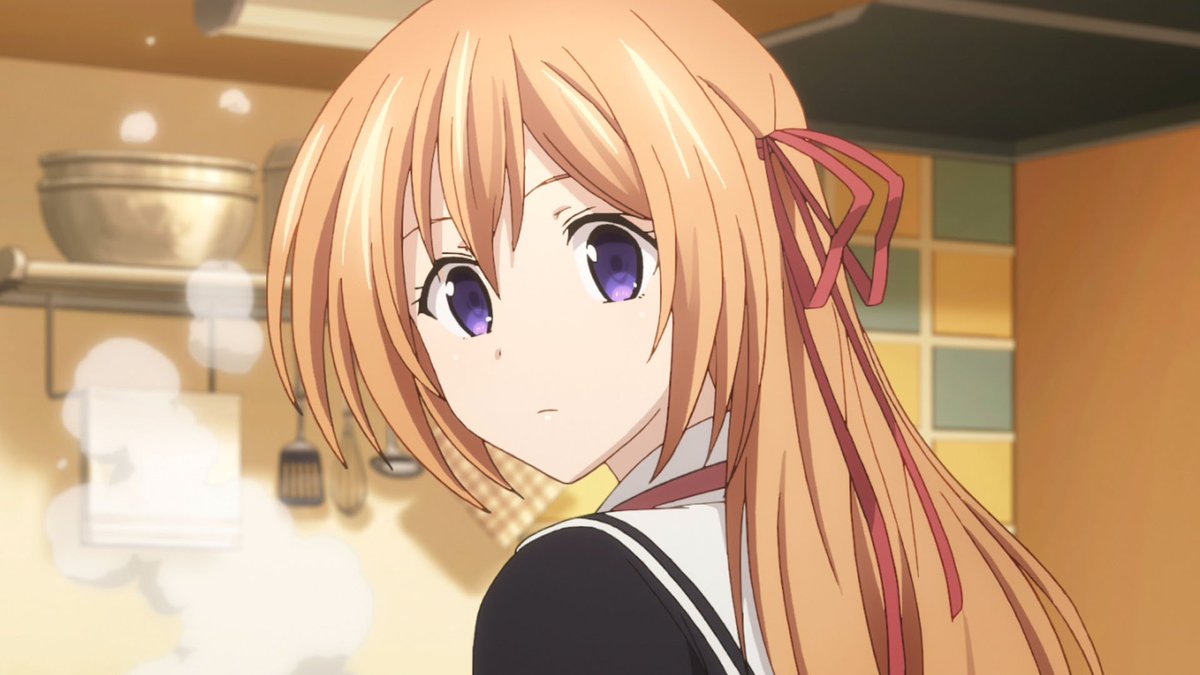 Image source: TVアニメ「カオスチャイルド」公式 on Twitter
Outcast girl Senri wished that she had died instead of her only friend, yet still envied her friend's life and personality—so her power manifested as an illusion making her look like her dead friend. Arimura, on the other hand, wished those around her would stop lying to her amidst the disaster. Thus her power manifested as the ability to detect lies.
However, Takuru was a child suffering from extreme neglect and social isolation. In the disaster, he had no one to turn to—and had no purpose for his life. So what he wished for was that Serika, his imaginary friend, give him a purpose in life and help him accomplish it.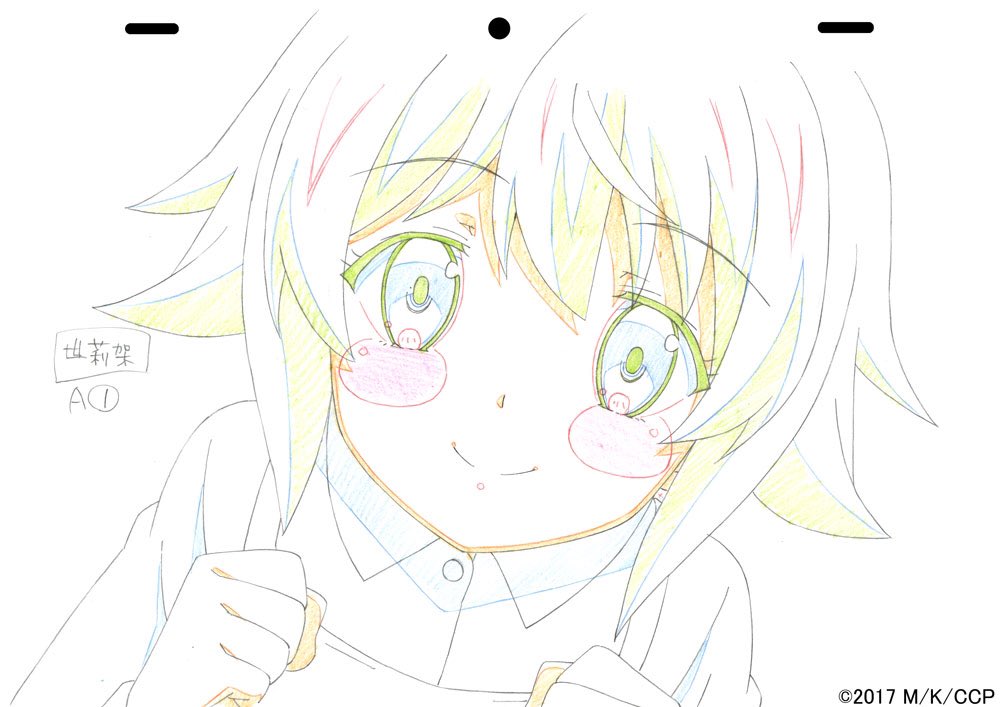 Image source: silverlink on Twitter
Of course, to do this, Serika would have to be a real person. But more than that, she would require the ability to know what he would find interesting in order to give him an adequate purpose—i.e., she would have to be able to read his mind. And to make his dream come to fruition, she'd need to be able to control the minds of others.
So Takuru didn't just wish another person into existence; he wished another super-powered individual into existence. This is why he was in a coma recovering for a year after the strain his mind endured in creating Serika.
But Serika is not like any other human. She intimately knows her creator—her "god" in a very literal sense. Moreover, she knows the meaning of her life. Morality, as we see it, matters nothing to her. She only exists to fulfill her purpose.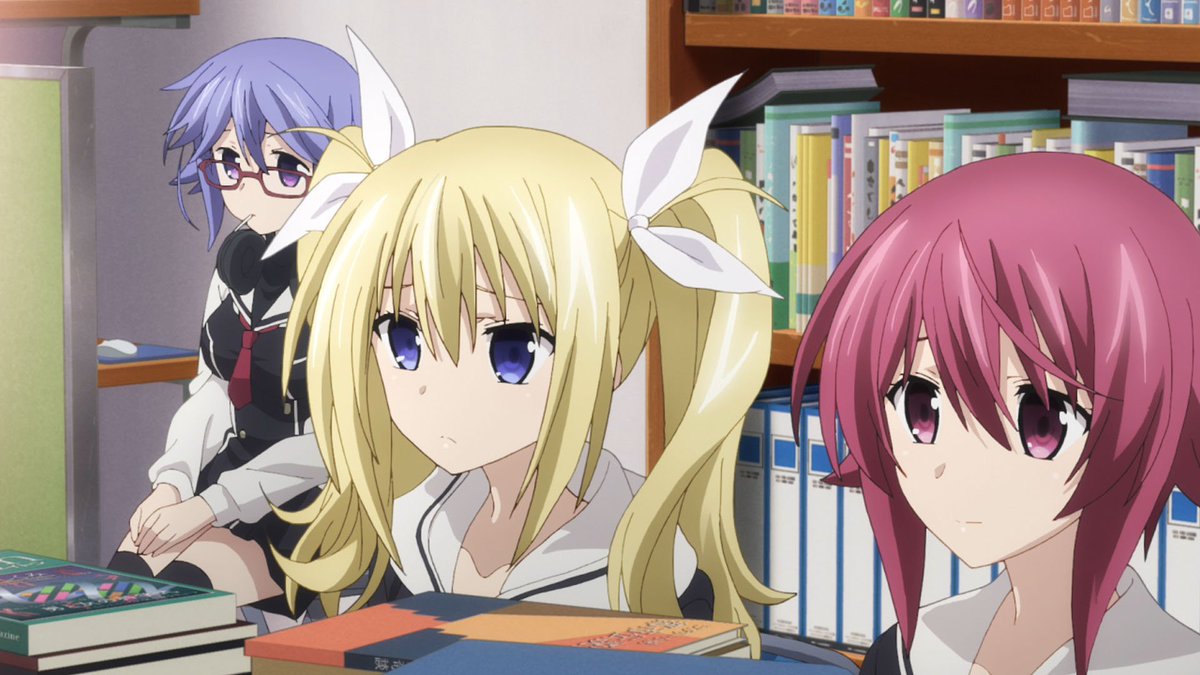 Image source: TVアニメ「カオスチャイルド」公式 on Twitter
Over the following six years, Serika stayed by Takuru's side constantly—reading his mind and attempting to divine the perfect purpose for him. As he matured, his former social isolation became a point of pride—that he was isolated because he was better than normal people. All he needed was a way to prove it to everyone. And Serika was more than willing to provide that.
She created the ultimate murder mystery for him to solve—one full of danger, high stakes, and super powers. And at the end, he would solve the case and be revealed as a hero—someone by definition better than a normal man. He would do something he truly wanted to do and get the reward—the aftermation of his own "specialness"—that he always wanted.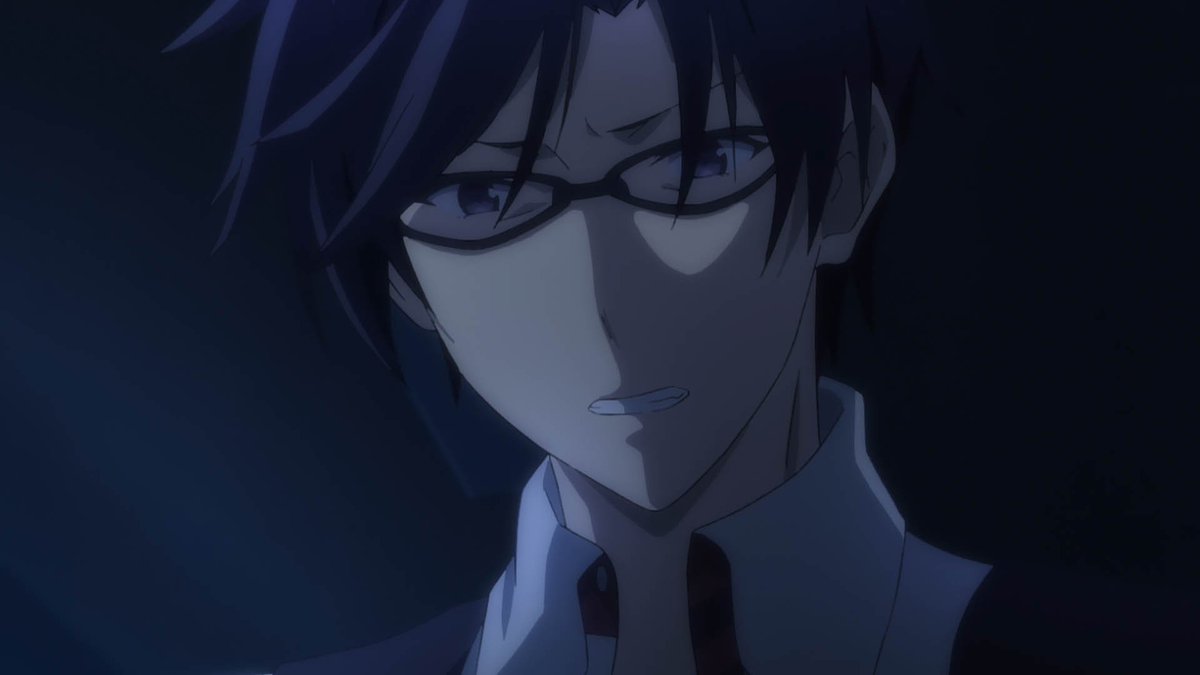 Image source: TVアニメ「カオスチャイルド」公式 on Twitter
However, in the end of the anime, as Takuru and Serika's Di-swords collide, he gets a direct path into Serika's mind—just as Senri had a few episodes before. When he realizes all of who Serika is and what her motivations are, he realizes the truth: This is all his fault.
Intentional or not, he brought a life into this world—but not a normal life. Instead, he created a life destined to bring chaos to his world for no other reason than to make his life interesting—a "Chaos Child," if you will.
He had six years to figure out Serika's origins—to inquire about her home life, her own wants, her own needs. Instead, he focused only on himself. Eventually, his own dark side and inadequacies would lead him to become a person who would revel in being caught up in a murder mystery—and to push on and prove himself the hero long after the point where any sane person would turn back.
The death of his foster sister, the various hospitalizations of his friends—it was all to pad his own ego. Whether he meant for all this to happen or not is not the issue. It was the perfect adventure to give Takuru purpose to his life, just as Serika knew it would be.
The thing is, even as he realizes all this, there is a fundamental part of him that still wants to be the hero and prove he is special—and Serika knows this. She can't help but know this.
Thus, the ending moments of the anime are all about Takuru deciding to take responsibility for all that has happened rather than follow his own selfish wants. It is at this point, frankly, that he grows up.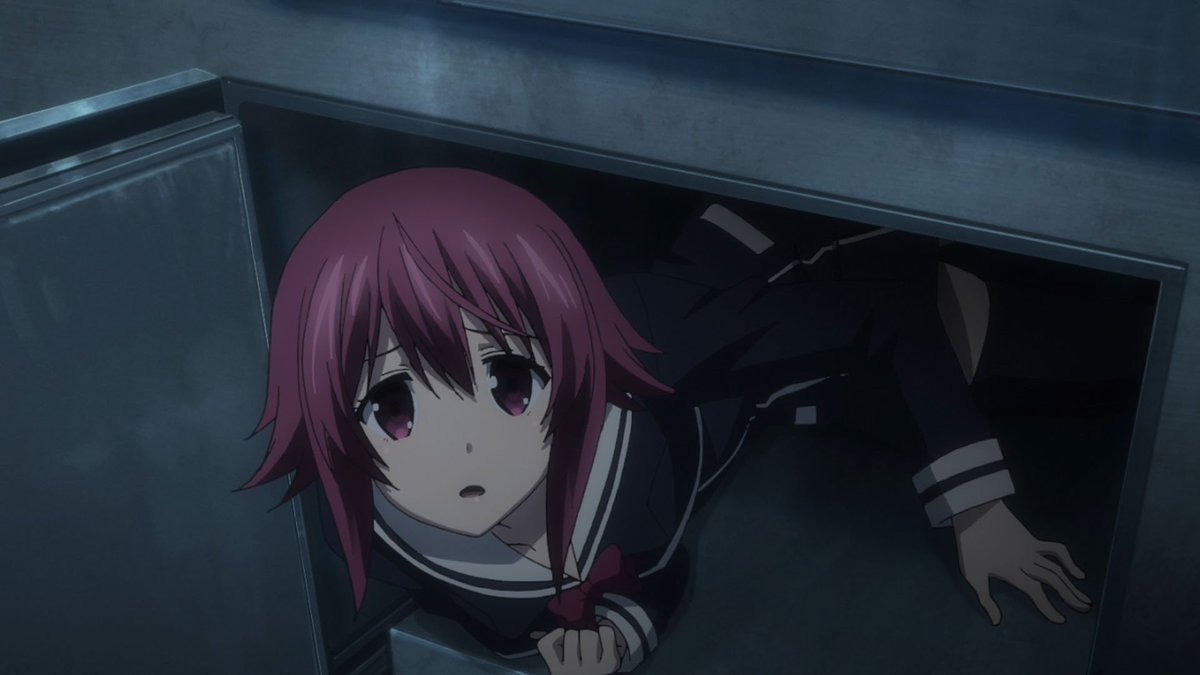 Image source: TVアニメ「カオスチャイルド」公式 on Twitter
However, even this decision doesn't fix anything. Taking responsibility in this case is far more than turning himself over to the cops. If he does that, Serika will simply find some way to exonerate him—after all, he is innocent of the murders.
With him free, she will begin again in an attempt to fulfill the role she was created for. While it may not be as violent or brutal as the events of Chaos;Child, she will never stop in helping him find purpose in his life and accomplish it. She literally can't. It's what she was made to do.
So Takuru is left with two options. The first is the obvious one: kill her. With her dead, he can confess to the murders and take the fall. The problem with this is that he is trying to take responsibility for all that has happened—not just the murders. In a very real way, Serika is the greatest victim in all this: All she is doing is exactly what he created her to do.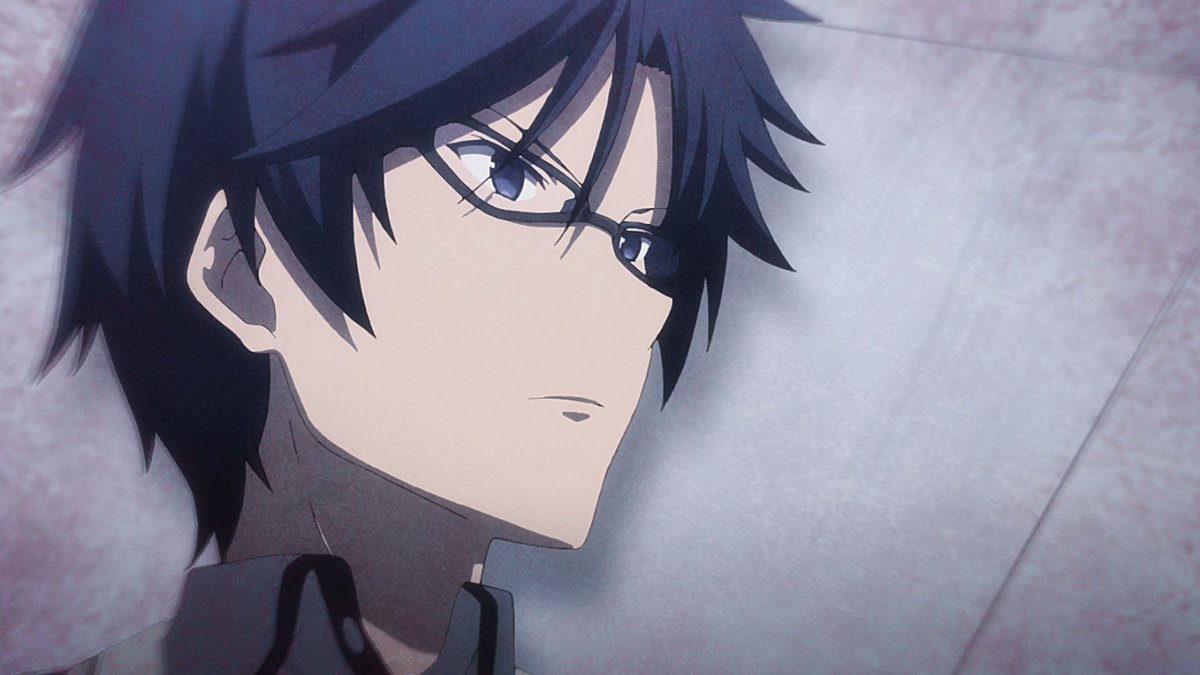 Image source: TVアニメ「カオスチャイルド」公式 on Twitter
Thus, Takuru chooses the second option—to use his powers to remake Serika into the kind, loving girl he always imagined her to be instead of the slave to his own ego he created during the disaster all those years ago.
Of course, to Serika, this is not a mercy but rather a fate far worse than death. You see, Serika does believe that Takuru is special—that he is better than "normal" people. Therefore, she, as his creation, is likewise better than the rabble.
As much as he looks down on people in general, she does more so. After all, she has heard the petty, horrible thoughts of every person she has ever met since the very moment of her creation. She knows for a fact that humanity is exactly as shitty as Takuru has always claimed it is.
To become one of them is abhorrent to her. Not only do people routinely do horrible things to one another, they don't even have a clear reason for doing so. By making her "normal," he takes away her knowledge of the meaning of life—the certainty of purpose she has had from the moment her existence began.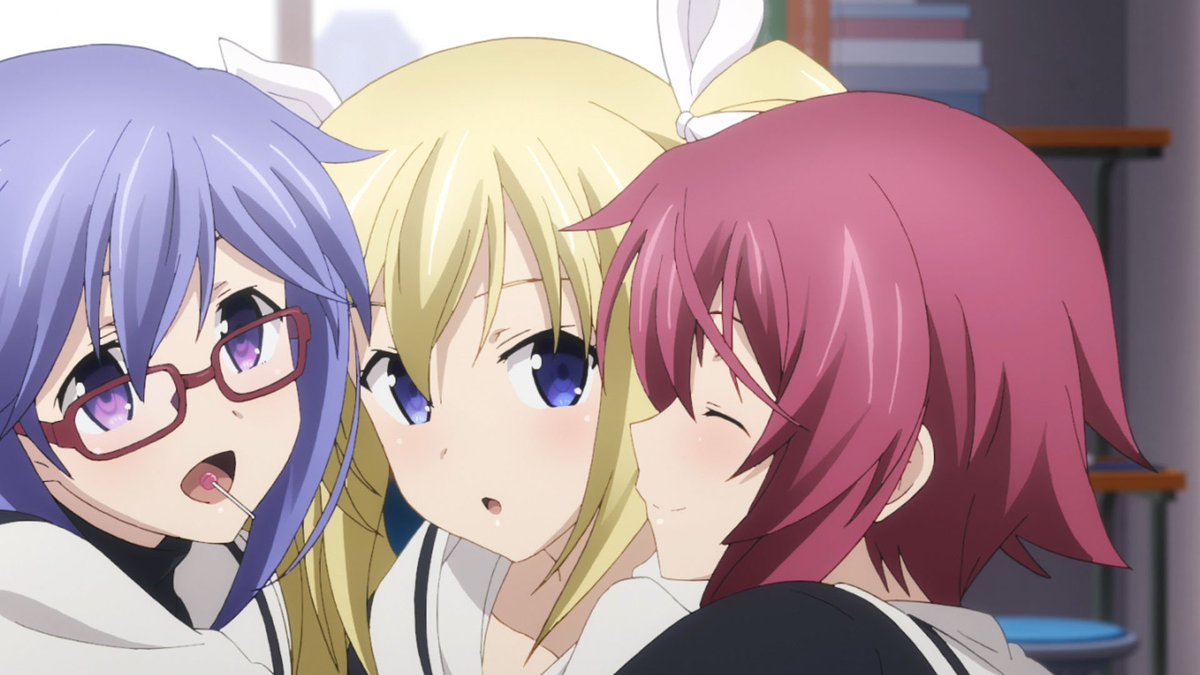 Image source: TVアニメ「カオスチャイルド」公式 on Twitter
But what Serika doesn't realize is that, by deciding to recreate her as a normal girl, Takuru has finally found his purpose—the thing he wants to do more than anything else. He will face jail and execution for crimes he didn't commit because he is taking responsibility for his unintended actions.
But he will do it happily because the life he created—the girl he loves more than anything—will live a safe, happy, and normal life.
Chaos;Child can be viewed with English subtitles on Crunchyroll, and with English dialogue on FUNimation.