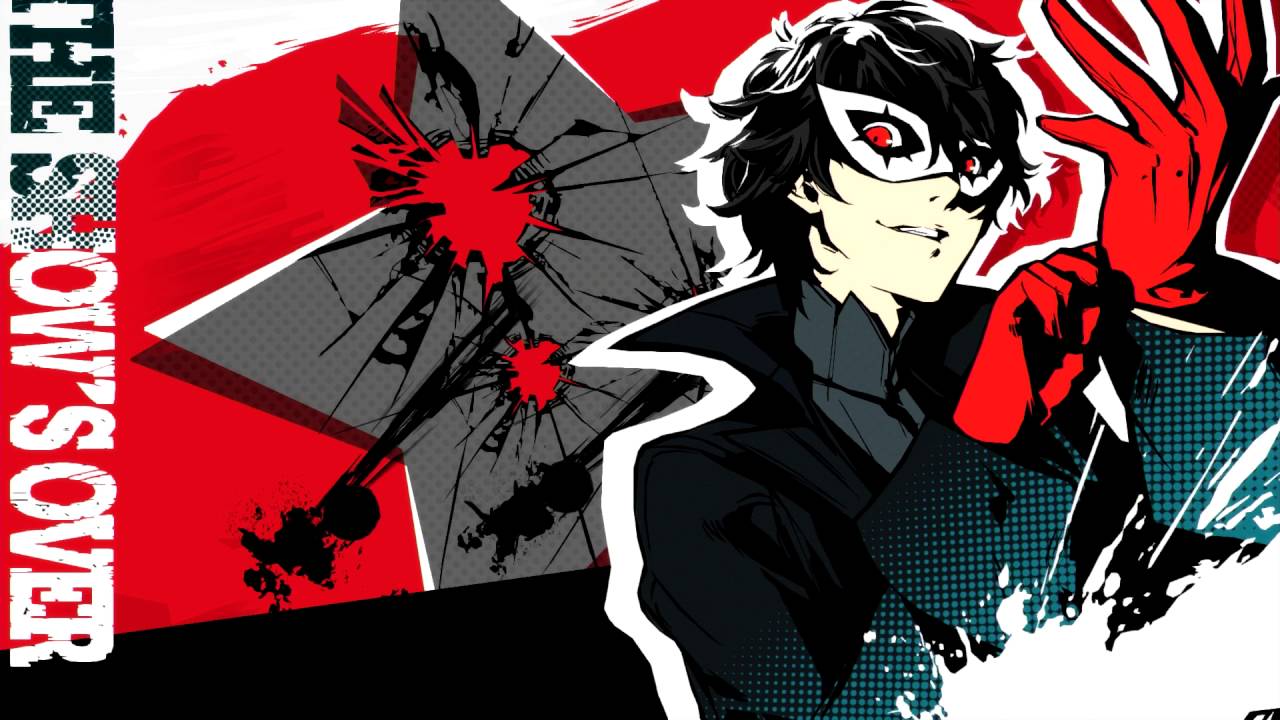 Image source: AtlusTube on YouTube
Persona 5 The Animation – The Day Breakers – first released ahead of Persona 5's debut on PlayStation 4 in Japan on September 3, 2016. Over here in the west, we're still waiting patiently for the game to debut next month on April 4. It's a tough wait, but we've already got some inkling of what the game's going to offer, by way of Japanese game streams, previews, and early review chatter from some outlets who have had extended hands-on time and things are looking good.
If you can't wait, however, you should absolutely check out the Persona 5 anime special. It's thirty minutes long, and we've spoken at length about it before. But its version of events differ from the actual quest you'll see in the game.
[Note: This article contains light spoilers for Persona 5 and Persona 5 The Animation – The Day Breakers.]
The anime special throws you right into the action, following a delinquent named Kazuya Makigami who's actually the leader of a small-time gang. They use their insider roles at a security company (much like the American movie Don't Breathe at the very beginning, if you've seen it) to figure out how secure restaurants are in order to commit robberies. This particular thief is able to go through a heist and then happens upon the Ask-A-Thief Channel.
In the world of Persona 5, the Ask-A-Thief Channel is essentially the way the group of main characters, who call themselves the Phantom Thieves of Hearts, get requests from people to exact revenge on those who have wronged them. Essentially, it's a little like Hell Girl, which also centers on revenge. But it's focused on a group of high school students who complete tasks as vigilantes with the help of their supernatural stands (just like 'em, JoJo fans) called Personas.
Kazuya ponders leaving them a message to take out the rest of the gang. Then, almost like clockwork, the Ask-A-Thief Channel lights up with a message. It seems a request to take out Kazuya's gang has come through, however, and the Phantom Thieves task themselves with taking the case. They draw up a plan to lure Kazuya's gang into a special heist where they have the upper hand.
Interestingly enough, this very same event does take place in the actual game as a side quest. In fact, the catlike Morgana suggests that allowing Kazuya's gang to roam free within the world won't be a good idea for the Thieves' reputation, so they must be stopped.
The anime episode doesn't go so far as to introduce the Phantom Thieves individually as much as the game does (the game is dozens of hours long, after all). Instead, it simply follows our heroes as they complete their quest. On the other hand, it massively expands the roles of Kazuya and his gang—who are largely absent from the game as you see only the Phantom Thieves' side of the story.
Because it's not a part of the main story in the game, it was a smart choice to "blow up" the largely unimportant side quest into a thirty-minute one told via animation. It takes one moment from the game and magnifies it so that you can enjoy it with or without context within the actual game. You can enjoy the episode whether you already played through the game and glean additional knowledge from it, or you can watch it without prior knowledge and find something to entertain you. It's always refreshing when media franchises make additional media that ties in with products fans are going to flock to, especially when they add context and additional ways to understand certain plotlines.
This is a great example of that very process gone right, and an excellent episode to watch if the rest of March is just proving too much for your heart to take. It's going to be a little while longer, but you can do it.
Persona 5 The Animation – The Day Breakers can be viewed for free and with English subtitles on Daisuki and Crunchyroll.