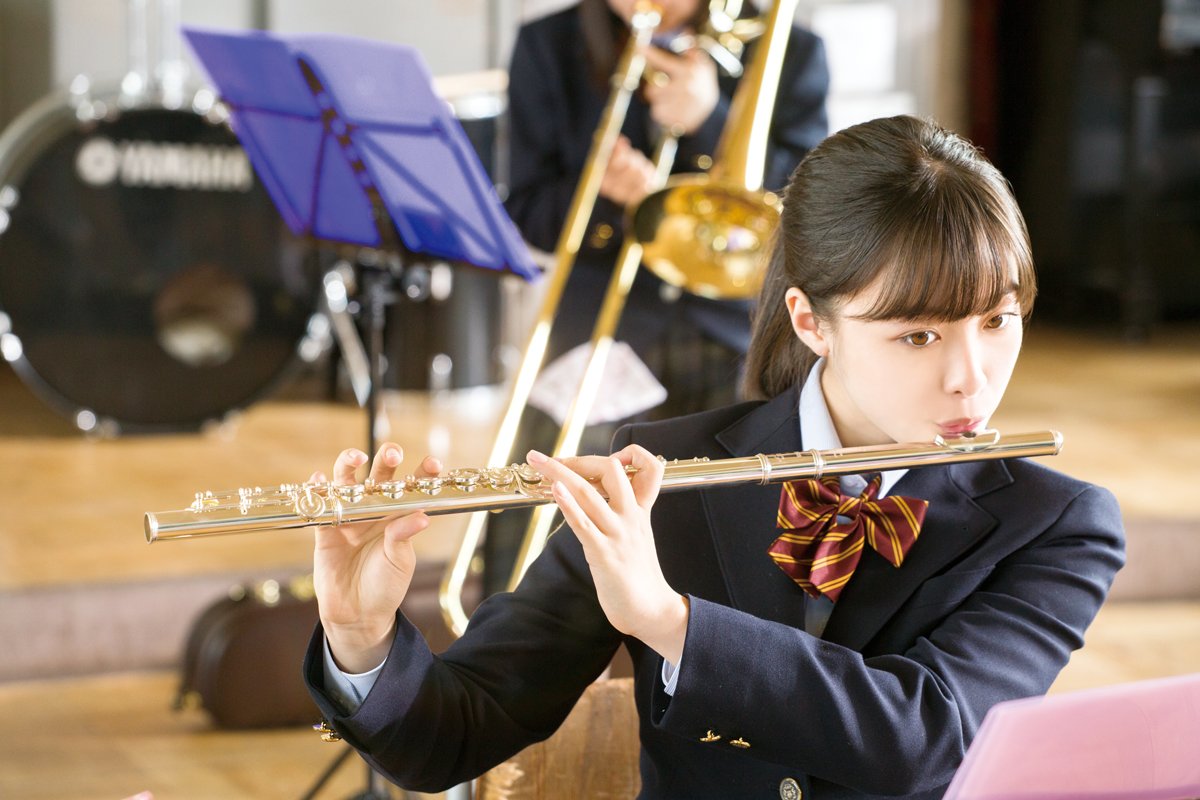 Image Source: 映画『ハルチカ』3月4日全国ロードショー on Twitter
Western fans were first exposed to the mystery solving/musical adventures of childhood friends Haruta and Chika in Haruchika – Haruta & Chika when it aired as an anime last year. However, these characters got their start in a series of youth mystery novels by Sei Hatsuno that has been running in Japan since 2008. The live-action adaptation of Haruchika only takes the basic premise of these novels and creates a youth drama story while leaving the mystery and romance elements from the source material behind.
The story of Haruchika, despite having Haruta's name first in the title, is a film focusing mainly on Chika Homura (played by Kanna Hashimoto), a girl who tries joining her new high school's brass band club, only to find out that it's about to be shut down due to a lack of members. As she was determined to enter the bass band club when starting high school, she makes a deal with the principal: If she can gather nine members including herself within a month's time, the club will be saved—and musician-turned-teacher Shinjirō Kusakabe (Keisuke Koide) agrees to be the club's adviser if she can pull it off. After reuniting with her childhood friend Haruta Kamijō (played by boy band Sexy Zone member Shōri Satō), she starts attempting to not only recruit new members, but try to bring the old members back and find out why they left in the first place.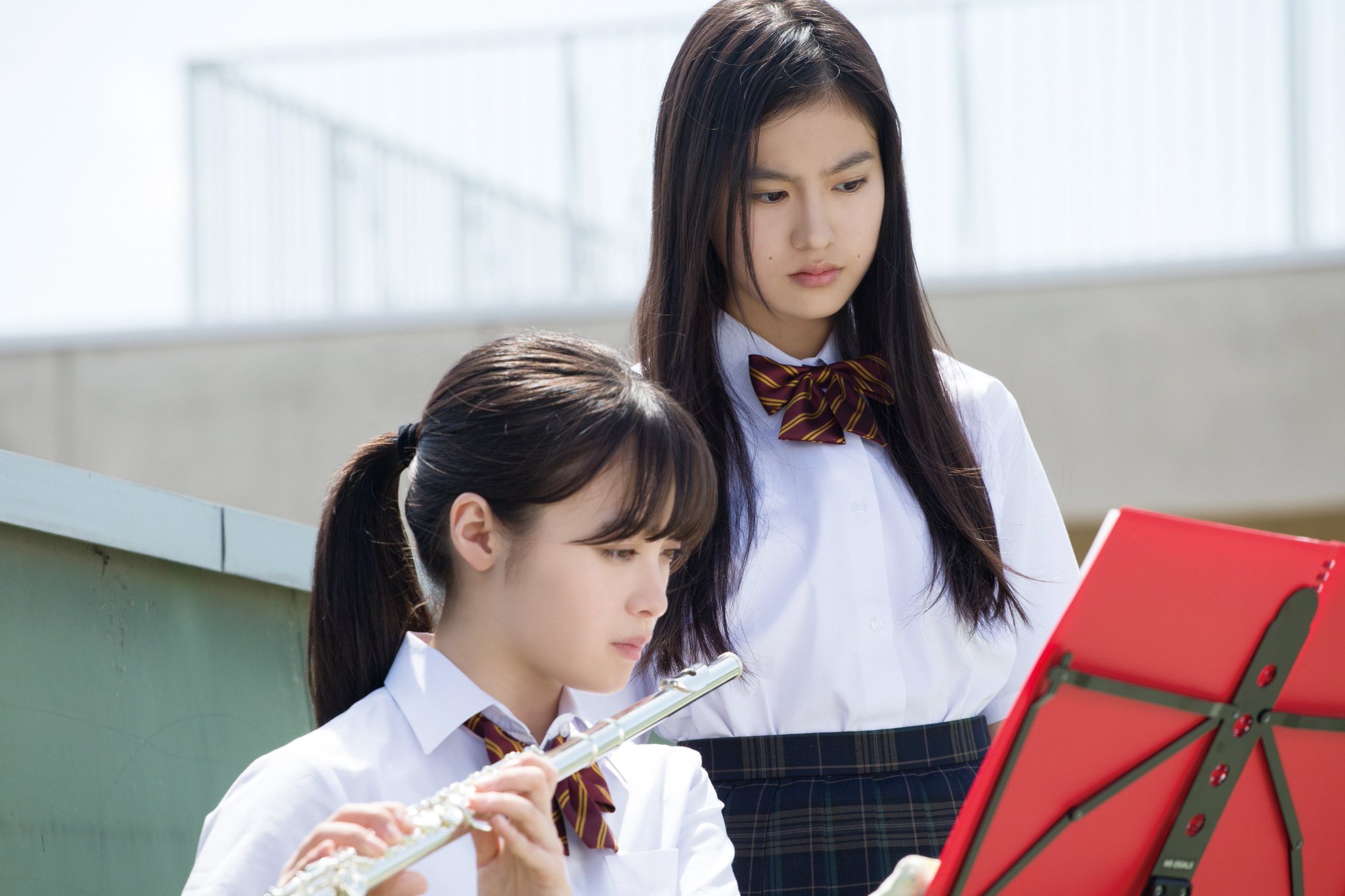 Image Source: 映画『ハルチカ』3月4日全国ロードショー on Twitter
The film is split into two arcs: the member-gathering arc and the competition arc. In the former, Chika, a complete newbie to flute and musical instruments altogether, tries to put together the club by getting enough members to join. Once the club is formed, their teacher Kusakabe completes the song he's been trying to compose and says that they will perform it at the upcoming competition. While Chika is cheerful and optimistic about music at the beginning of the film, it's only when she is faced with the harshness of competitive playing that she realizes her own weakness.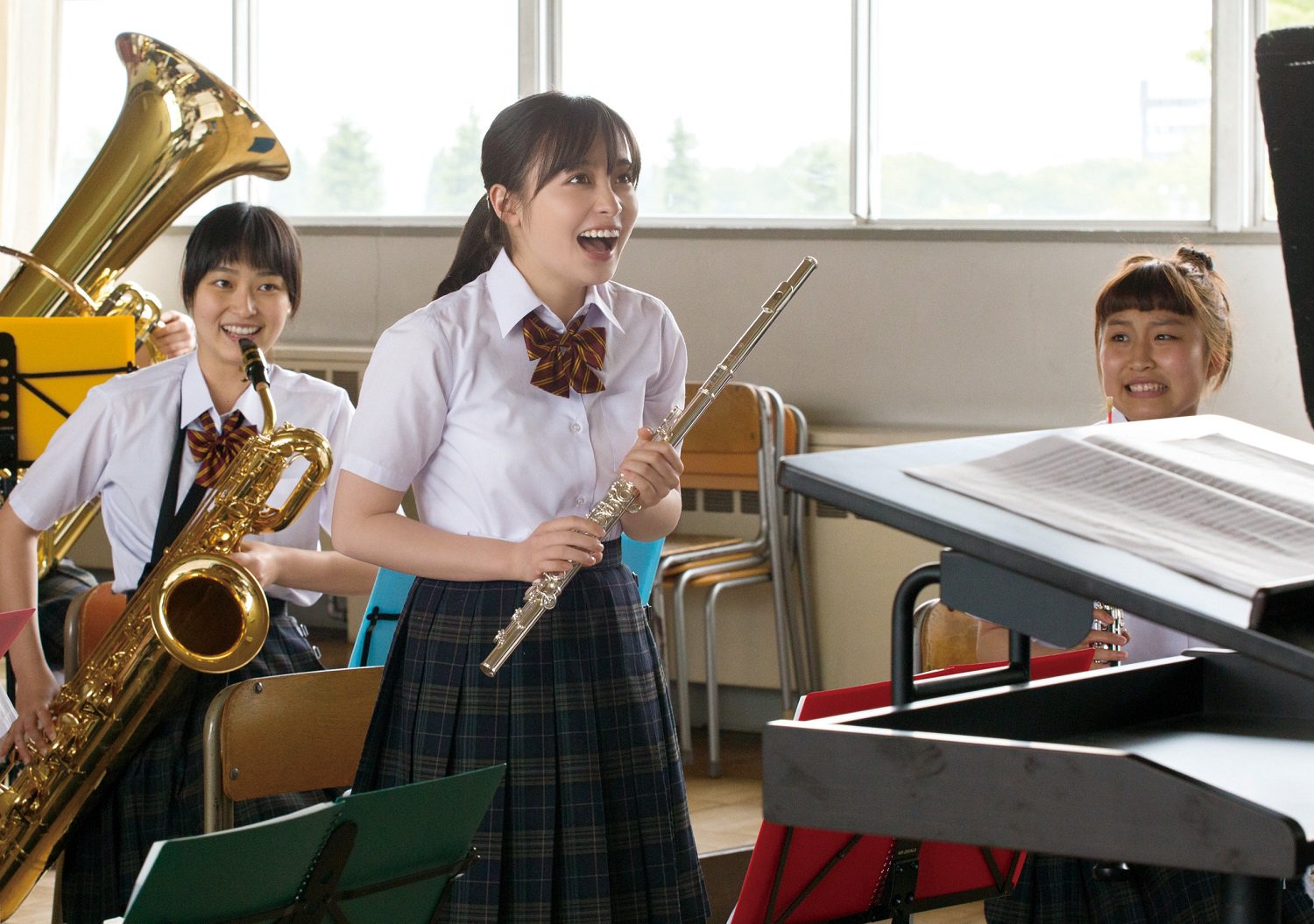 Image Source: 映画『ハルチカ』3月4日全国ロードショー on Twitter
The film's biggest weakness, however, is without a doubt its massive cast. While the movie is given a fairly long runtime of two hours, it still doesn't have enough time to develop practically any character except for titular heroes Haruta and Chika. While the first seven members to join the club are given a quick scene or two of exposition, the film has a montage scene in which eleven more members are added within a span of five seconds, their names flashing across the screen to introduce them. With a lack of characters calling each other by their names and a lack of focus on every character, you'll probably just end up calling a majority of the characters "the piccolo girl" and "the other trumpet dude" by the end credits.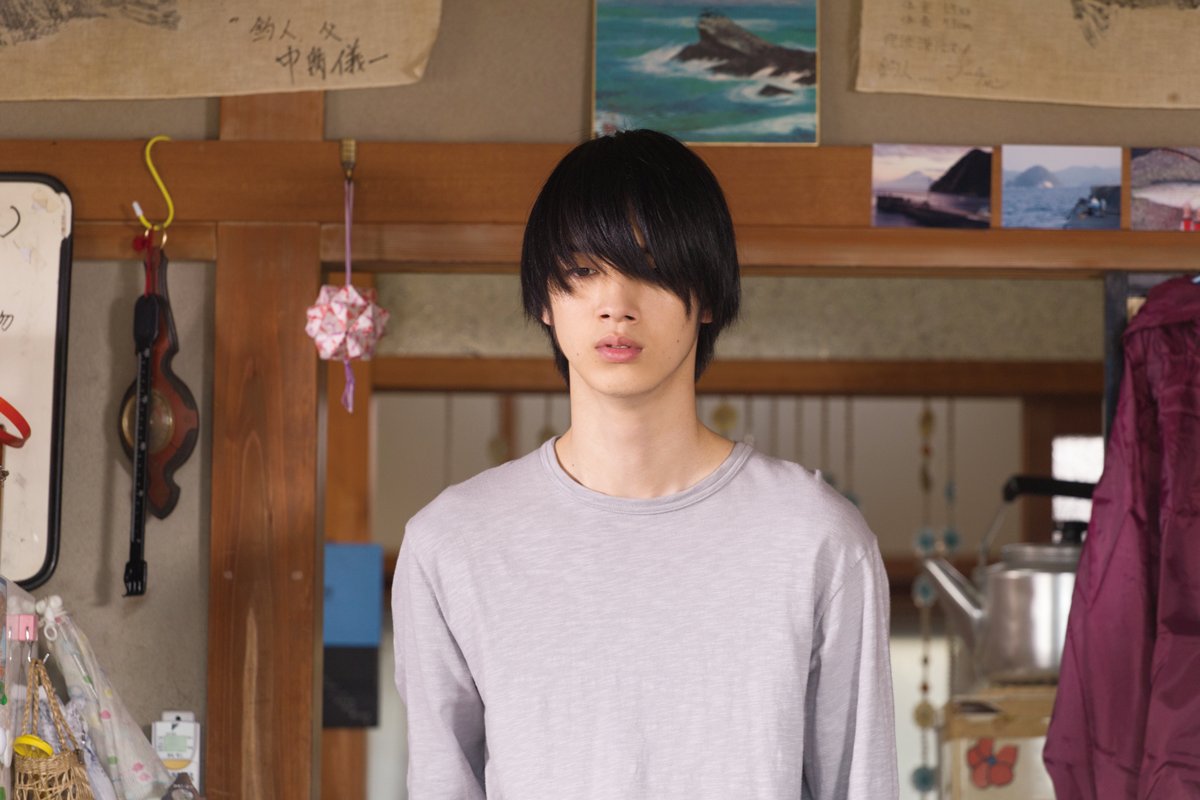 Image Source: 映画『ハルチカ』3月4日全国ロードショー on Twitter
And fans of the original work are not at an advantage in this regard—according to the cast list, the only returning characters from the source material are Haruta, Chika, Kusakabe, Kaiyū (seen above), and Naoko (seen below). With a lack of interactions and character development throughout the film, the only characters you're going to actually remember are the ones that come from the original story, as they're each given longer scenes and more screen time. And it's too bad, because the final scene could have been so much stronger with just a bit of a smaller cast.
As a disclaimer: I went into this film having seen absolutely none of the Haruchika anime, and I've never touched the books either, so I am judging this film as a completely standalone piece. As it is, Haruchika feels like many other "youth drama" films that the Japanese like to make so much—and with no other elements for it to rely on, it unfortunately fails to stand out. However, removed from that, Haruchika is an enjoyable, harmless, and mildly moving two-hour flick about high school kids in a brass band club.
While the original Haruchika novels are not available in English, the anime is—Haruchika is streaming now with English subtitles at FUNimation and Daisuki.