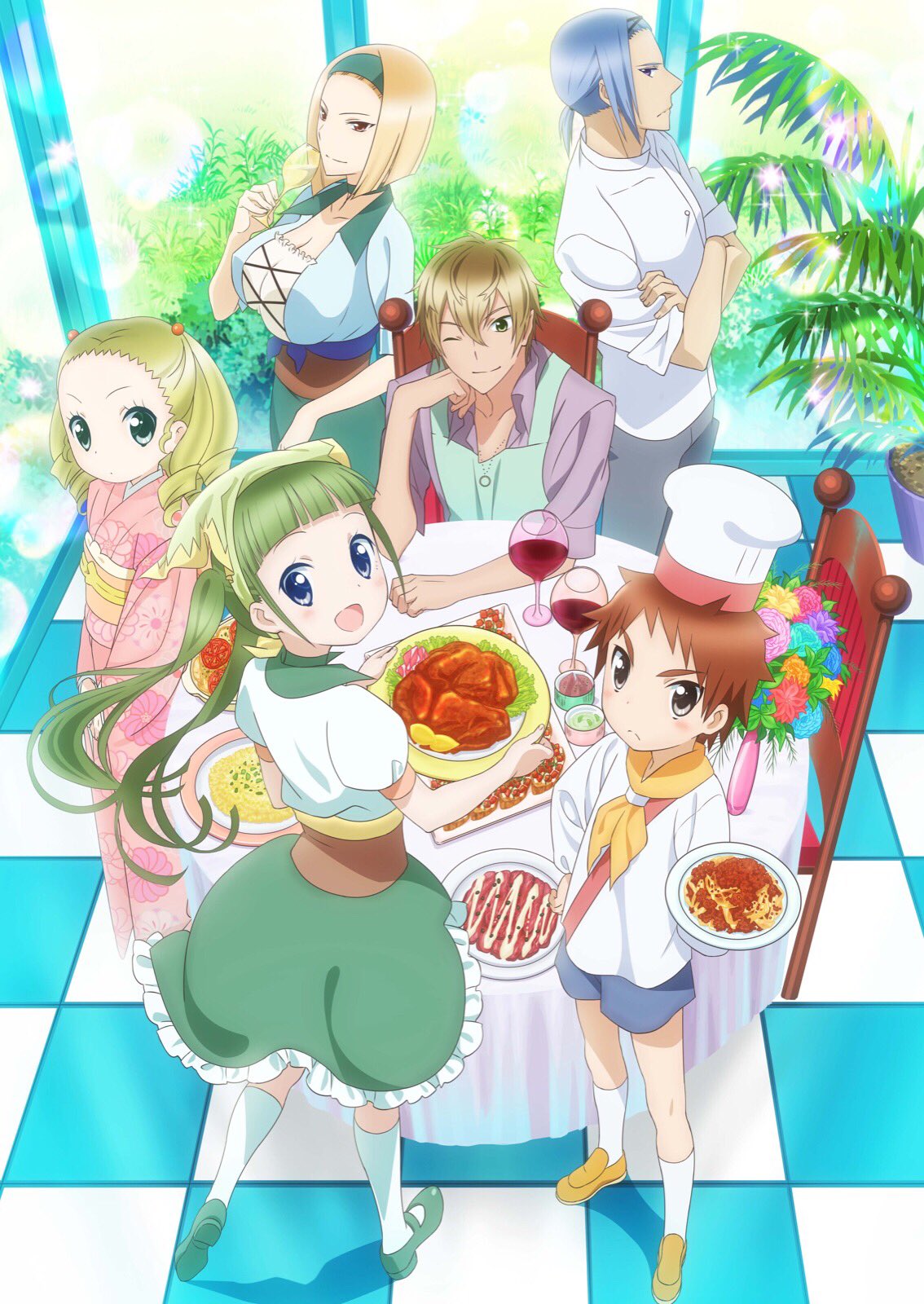 Image Source: アニメ「ピアシェ〜私のイタリアン〜」公式 on Twitter
Sometimes, when work is done, it feels as if there's a sack of bricks on your shoulders. Maybe something went wrong at the company. Maybe something bad happened in your love life. Maybe something happened to your family. One thing's for sure: It can be extremely suffocating.
While I generally prefer anime deep in story, it can be overwhelmingly tiring at times, especially after a hard day. That's why, recently, I've found myself sinking myself into the world of Piacevole, a show about a girl named Morina who starts working at an Italian restaurant called Trattoria Festa and run by an elementary school student named Mallow. Although a novice, she comes to love and respect the Italian food they serve at the establishment.
In Japanese, anime like Piace are called "iyashi anime"—lit. "healing anime." Healing anime are anime that can't be pinned down by one genre like comedy or slice-of-life. Nothing particularly bad ever happens, and even if something does happen, it's solved fairly easily with the power of friendship and happiness. Shows like this let you tune out and relax, hence the "healing" aspect. Nothing is going wrong in this world. There are no conspiracies or bullying and sometimes, there isn't even a main goal that the characters are aiming to achieve.
While Morina does eventually gain the goal of wanting to become an Italian chef, the topic of it is usually either pushed to the side for more lighthearted scenes or is portrayed in a lighthearted way. When she cooks, Morina with her green pigtails adorably totters around the kitchen, trying to think about how to prepare ingredients. Even if she fails, there are no serious consequences—in fact, the staff at Trattoria Festa and her customers support her and cheer her on. Even when she punches a hole in a wall, the staff don't get angry at her; they even go so far as to try and stop her from leaving because she feels guilty.
However, even more than Morina, perhaps the biggest healing point about Piacevole—at least for me—is the owner of the restaurant, Mallow. His parents aren't around, but he tries to handle everything on his own. He acts tough around the adults in his restaurant, but deep down, he wants to rely on someone. When he meets Morina, he falls for her instantly, and while he still plays at being strong, he opens up his heart to her and wants her affection more than anything.
When I watched the latest episode of Piacevole the other night, I found myself not smiling when Mallow came on screen, but instead crying. After working so hard and carrying so much stress, the sense of relief that overcame me when watching Mallow made me so relaxed that I let down my guard. Mallow is just like me—a hard-working person who always does their best on their own without relying on anyone. Every time Mallow is on screen, his do-your-best attitude and cute appearance and actions always make me feel happy. When I see him feeling at ease in Morina's presence, I feel at ease as well. It's the kind of healing that gives me the power I need to take on another day.
The world is a harsh place. Just for a few minutes—in the case of Piacevole, four minutes—healing anime provides a short escape for its viewers, and can even be therapeutic. How about stopping by Trattoria Festa for a bite of Italian to eat with a side of cuteness to wash away your troubles?
Piacevole ~My Italian Cooking~ began airing in Japan on January 11, and Crunchyroll is streaming it with subtitles. Crunchyroll also offers the original Piacevole ~My Italian Cooking~ manga on its website with an English translation.