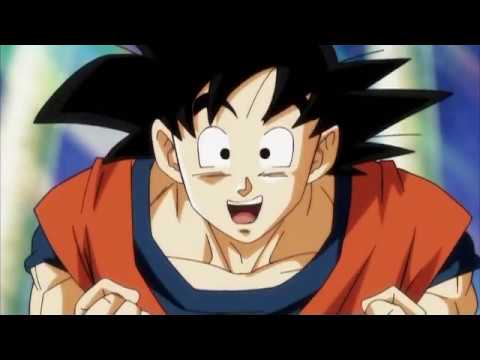 Image Source: 東映アニメーション公式YouTubeチャンネル on YouTube
Sure, Frieza blew up planets, but even he never threatened entire universes with destruction.
Goku, the main hero of the entire Dragon Ball franchise, has always been a bit childish, and his actions have gotten him–and others–into trouble from time to time. However, this time, his selfish actions have set him up to be responsible for far more deaths than any of the series' so-called villains.
With the end of the Future Trunks Saga, Goku has been wandering about, dying for a fight. He's spent time training with Whiz, Vegeta, Gohan, and Krillin, but none of these give him what he really wants: a true all-out fight where he can test himself. His actions have ranged from careless–destroying his own fields when training with Gohan–to the insane, putting out a hit on himself so that he can have a reason to fight the multiverse's greatest assassin.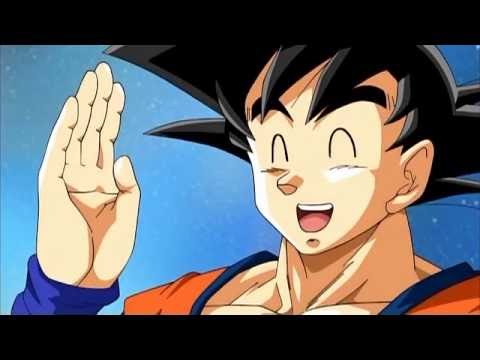 Image Source: 東映アニメーション公式YouTubeチャンネル on YouTube
But all of this has just been killing time. Back during the Future Trunks Saga, Goku talked Zen-Oh, the top god of the entire pantheon, into putting on a tournament between all the strongest fighters of the twelve universes in the Dragon Ball multiverse.
The thing is, Zen-oh is like an infinitely powerful child. He can create or destroy entire universes on a whim. He has no concept of good and evil–only of fun and not fun. Even interacting with him at all is dangerous: If you make him angry, it could mean anything from the end your own existence to that of all of creation. But as much of a selfish child as Zen-oh is, Goku gives him a run for his money.
In the intervening time between when Zen-oh made the the promise to put on the tournament and now, he had forgotten entirely about it. Knowing this, Beerus explicitly demands that Goku not bring it up again with Zen-oh. While a God of Destruction, Beerus would rather not roll the dice when it comes to Zen-oh's unpredictable nature. When it becomes apparent that Goku is going to chose his selfish want for a fight outweigh the danger such a tournament could have for all creation, Beerus threatens to erase Goku from existence.
If only Beerus had gone through with it.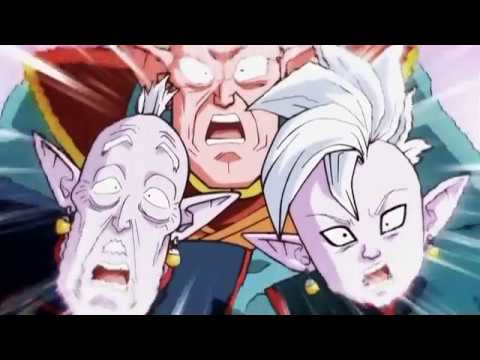 Image Source: 東映アニメーション公式YouTubeチャンネル on YouTube
Reminding Zen-oh about the tournament has doomed a literal uncountable amount of people to destruction along with everything else in their respective universes. You see, there is no prize for winning Zen-oh's "Tournament of Power"–only a punishment for losing. The winning universe survives. The rest do not.
Yet, when confronted with the horrible consequences of his selfish actions, Goku defaults to the position that, as long as he wins, everything will be fine. Of course, Goku doesn't even consider the fate of all the universes that aren't his own.
Still, a part of him clearly knows what he has done is wrong. When he tells Gohan about the potential destruction of the universe, he neglects to mention who is responsible for the tournament existing in the first place.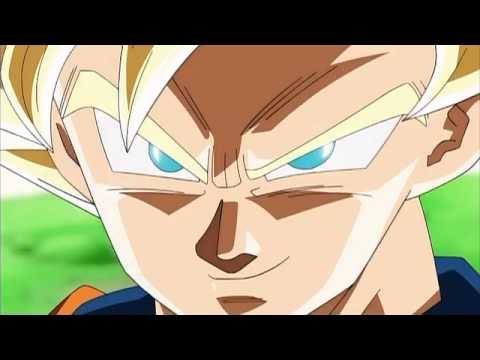 Image Source: 東映アニメーション公式YouTubeチャンネル on YouTube
Now don't get me wrong, I don't think Goku is maliciously evil. After all, Goku is pure of heart–as we saw a few episodes back when he was shown as still being able to ride the Flying Nimbus. However, there is a point where intentions matter little when paired against the consequences of actions. Despite being warned of the apocalyptic possibilities, universe upon universe will be wiped from existence just because Goku couldn't wait for his next big fight.
Goku's a dick, you guys.
Dragon Ball Super is streaming on Daisuki and Crunchyroll with English subtitles and airing on Cartoon Network's Toonami with an English dub.