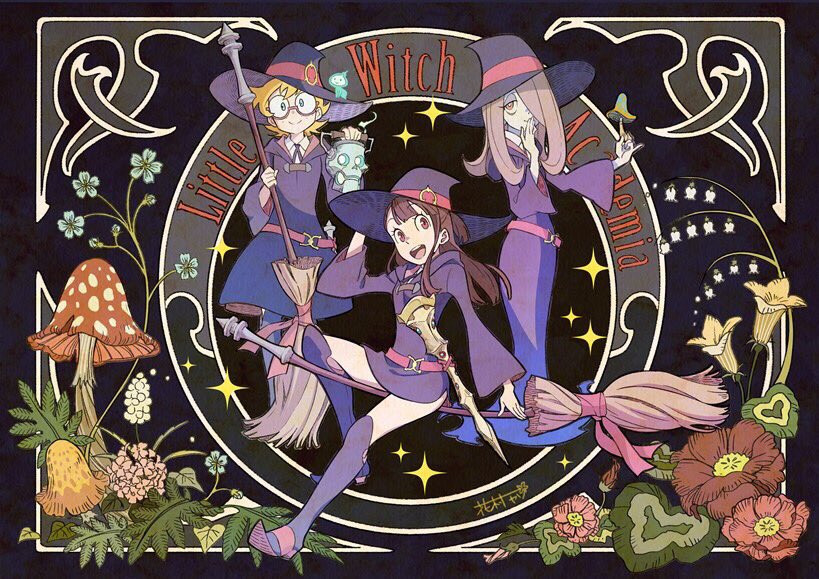 Image source: リトルウィッチアカデミア on Twitter
School life is certainly not easy if you are an outsider, in particular when you live in constant reminder of that fact.
Many of us know the feeling of being a fish out of water in certain situations. But sometimes we come face-to-face with the fact that not only are we out of water, but the water is actually coffee as well. Our expectations of these seemingly-ideal things may not have matched the reality. Do we then give up what we set out to do? Or do we defy the "consensus" and march on our way anyway?
The new TV incarnation of Little Witch Academia has been getting significant praise, and rightly so. It is a fantastic showcase of skilled animators brought to you by Studio Trigger. It is the story of Akko, a normal Japanese girl who was inspired as a child to go to the Luna Nova Academy: a prestigious school of witchcraft so that she can train to be a witch.
The premise itself may not sound wholly original at first glance. The ubiquitous Harry Potter series of books has chronicled the adventures of young would-be wizards at the school of Hogwarts and tickled the imagination of millions of people around the world. However, Harry Potter may share some common elements visually and in terms of setting, but differs from Little Witch Academia in that the hero of the former is recognized from the start as being one of legend–the gifted one foretold in prophecy, destined to fight the great evil and be the savior. You cannot say the same about below average, clumsy Akko.
On a smaller scale, yet closer in concept to Little Witch Academia, is another, lesser known, British series of children's books by Jill Murphy called The Worst Witch. It follows the adventures of one Mildred Hubble, who is (as the title implies) a terrible witch. She commits failure after failure and is laughed at and looked down by both the students of the witch school and teachers alike. Mildred does manage to overcome the odds, however, and save the day. The underlying moral is one of perseverance and effort.
But where Little Witch Academia really stands out is the inspiration behind Akko's perseverance and endurance–the source of her motivation is in a childhood memory that she clung on to, and still believes is real. That inspiration is embodied by idolized superstar witch "Shiny Chariot" and her spectacular stage performance.
The twist is that, upon Akko's arrival at the Luna Nova Academy, none of the other students share her passionate fanaticism with Shiny Chariot. In fact, she is considered a crass embarrassment to the respectable tradition of witchcraft. So on top of Akko facing hardships because she does not come from a witch lineage (she can't even ride a broomstick), her problems are exacerbated when the very thing that gave her the motivation to pursue her dreams is delegitimized before her. And by the very institution that she expected to share her worldview, no less.
It is an impossibly tough situation to have to endure. But she does so anyway.
While watching her, I couldn't help but feel inspired. I remembered my younger days back in the UK when I watched Japanese animation amongst the fierce derision these "manga cartoons" drew from the general public. I remember drawing cartoons all my life and how people's attitudes changed from encouragement as a child to dubious questioning as an adolescent. I remember numerous instances when my interest in manga and anime was ridiculed. Professional cartoonists would give me advice while referring to it as nothing more than a "fad." I remember then making up my mind that I would travel to Japan, a land where I imagined people love animated art and mature storytelling is cultivated in the comic format.
To my surprise, at the time, I found very few people that would talk about these subjects openly. I sensed that they did not want to be regarded as "weird," "strange," or even "embarrassing." I myself was labelled an otaku! I found myself drawing a parallel with Akko's predicament.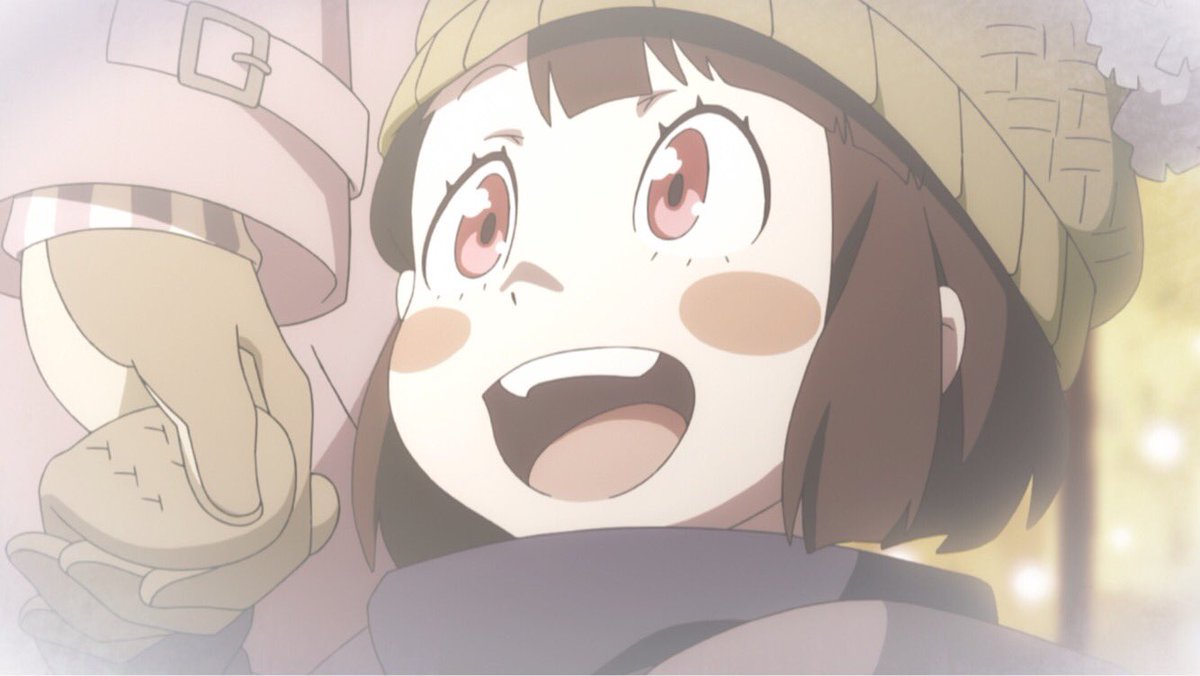 Image source: リトルウィッチアカデミア on Twitter
But looking at how Akko handles a similar situation, I cannot help but feel inspired, that even if the thing that motivated you was worthless to others, the motivation itself was real, and therefore it has worth to you. If you can use that, and channel it into a power for self-improvement, achievement, or maybe even social change, then any argument questioning the validity of the initial source of inspiration is irrelevant.
Now that's truly magic.
Little Witch Academia is currently airing on Japanese TV and has been licensed for English release on Netflix.