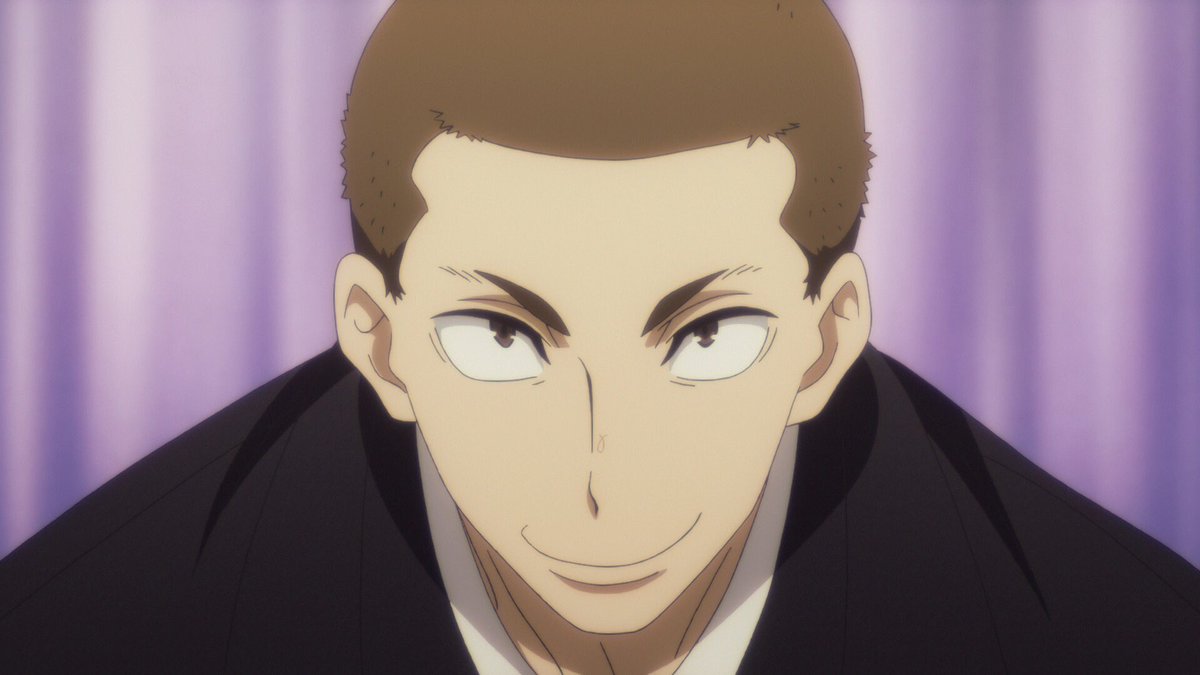 Image source: アニメ「昭和元禄落語心中」 on Twitter
Showa Genroku Rakugo Shinju is among the best anime of 2016 as voted for by Anime Now! staff. Currently in its second season, it frequently jumps through various time periods to allow us to piece together the lives of the characters (and their masters and apprentices) at various stages of their careers. Is also lets us watch how Japanese society adapts to the rapid period of change in the late 80s and early 90s.
Specifically, this is done with a focus on the art form of rakugo itself. The characters and their approaches to the craft they have committed themselves to are often challenged by certain situations in the face of the changing times–such as being sent to war. In particular, it brings about very mature dilemmas such as a juxtaposition between one character devoting their life to rakugo and another turning to rakugo as a way to save their life in the absence of any other viable avenues.
So what is rakugo, and why is–or perhaps "was"–it so popular?
Simply put, rakugo is a form of comedy show where only one performer narrates and acts out an entertaining story while sitting down, using only their speech, hand gestures, and body movements along with minimal props–such as a fan. It is this minimalist approach and rigid limitation that allows the masterful rakugo geniuses to shine. The imagination is challenged when one works within such a tight framework of boundaries.
As a result, the single performer sitting on the stage playing numerous roles simultaneously–essentially talking to him/herself–transports you to a limitless world where you can picture vividly the scenario being described. It is this minimalism that, it can be argued, is a typically Japanese aspect of the art form. You see it everywhere, even in modern design and innovation. Japanese television animation itself is a product of a framework of limitations that has been efficiently honed to provide maximum results.
In Showa Genroku Rakugo Shinju, we are treated to many performances in animated form, and the particular characteristics of the different performers are clear to see.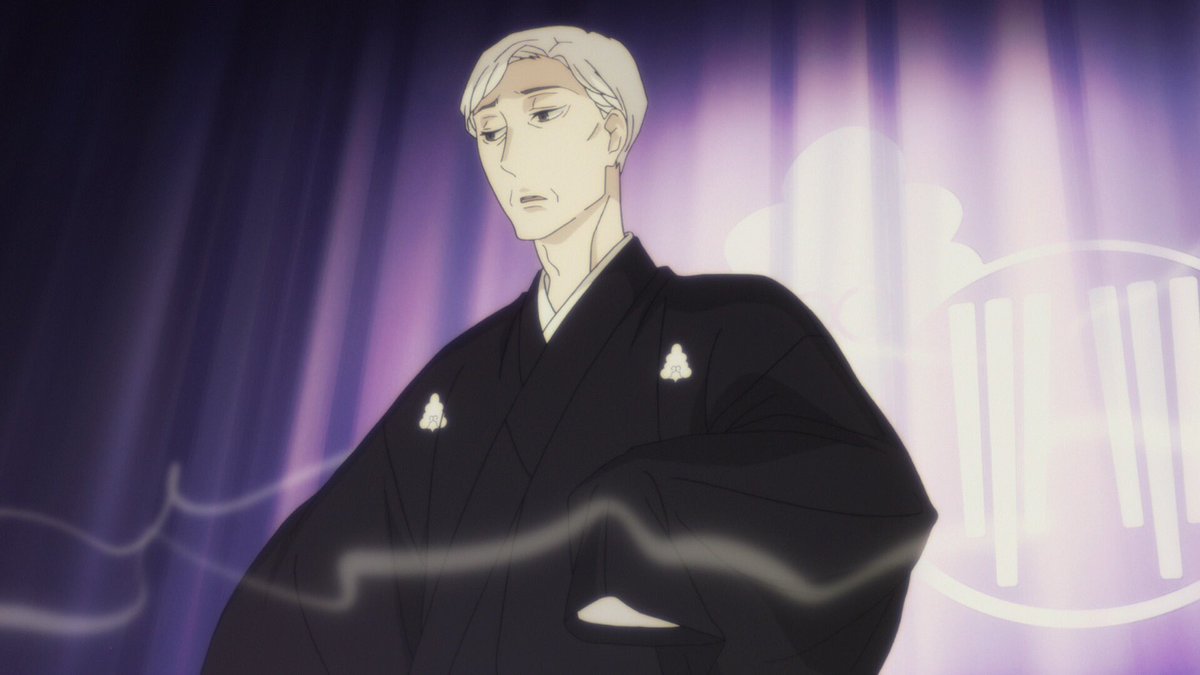 Image source: アニメ「昭和元禄落語心中」 on Twitter
However, the reality of the situation is that television and modern media has all but pushed the world of rakugo off to the sidelines. It is to be expected, as we have grown more varied in our media consumption. Meanwhile, rakugo in its current state, while it is still regularly performed today in some traditional theaters, is a product of the shitamachi street culture which has gradually diminished with modernization. (Traditionally, shitamachi refers to the downtown, eastern part of Tokyo, as opposed to the Yamanote west-side, more upper-class area).
In that sense, it is very similar to the illustration-assisted storytelling tradition of kamishibai. Both are said to have their roots centuries ago as story performances by Buddhist monks. Forms of both then flourished in the Edo period (with kamishibai being done with picture scrolls as etoki, and rakugo being kobanashi short stories, respectively). But in more recent historical times, they became staples of the early twentieth century. While kamishibai was almost completely displaced by television and manga/anime, rakugo also suffered a wane in popularity.
From Traditional Street Performances to Late-Night Horror Vignettes
That is not to say that rakugo itself does not change at all. At least, in terms of the way it is managed and promoted. Now, perhaps more than ever, fans and organizers of rakugo are helping to spread the world of the performance art form far further than ever, and it seems to be gaining exposure around the world.
Back in 2011, the movie Rakugo Monogatari dealt with the struggles of a modern-day rakugoka (rakugo performer) apprentice in contemporary times. The movie was made with the cooperation of the Rakugo Association, perhaps to dispel any disillusions that many young people may have, that can feed the reputation of rakugo as a boring, old relic of the past, making the future of the art uncertain.
Today, however, one of the last few vaudeville-style theatres ("yose"), Asakusa Engei Hall, is becoming more and more well-known among international circles with Time Out, Lonely Planet, or Trip Advisor, not to mention domestic hostels and travel companies targeting foreign tourists promoting it almost as a mecca for rakugo lovers and newbies alike.
Furthermore, a new chapter has recently been forming in the history of rakugo: English-language rakugo is taking off, both by Japanese and foreign-born rakugo-ka. A few years ago I had the pleasure of seeing Diane Kichijitsu's performance and I was fascinated by her unique approach: She would tell her own personal stories–often from the perspective of a foreigner in Japan–and often drop phrases of Japanese here and there, creating an almost bilingual comedy performance that breathes new life into the rakugo format. She migrated from Liverpool to Osaka, having fallen in love with Japanese culture. Watch her explain rakugo culture here:
So we can see that rakugo continues to adapt to new trends and while it is becoming more globalized, it still maintains at its core the limitations of the medium, which form the keystone of the tradition.
As we can tell from the re-igniting of interest in rakugo on social media both in and outside Japan, the anime Showa Genroku Rakugo Shinju is a perfect gateway into the world of the performance art and a showcase for the best the tradition has to offer. As if to run this point home, manga artist and Rakugo Shinju creator Haruko Kumota joined rakugoka Mikio Katsura and other performers at the three-stage Rakugo Shinju Festival event (hosted by, again, the Rakugo Association) on January 31, to great success, with one of the locations being the aforementioned Asakusa Engei Hall itself.
まもなく各会場で「昭和元禄落語心中寄席 -新宿・浅草・池袋 落語まつり-」が始まりますっ!落語家のオールスターが大集合し、作中に登場する演目だけを一挙に披露!とんでもないラインナップです…全部見たいよ〜〜…#落語心中 pic.twitter.com/68C3IhHmJL

— アニメ「昭和元禄落語心中」 (@rakugoshinju) January 31, 2017
Some are already saying we are entering a boom period for rakugo. It will be interesting to see how far rakugo fever develops.
Descending Stories: Showa Genroku Rakugo Shinju is currently streaming on Crunchyroll.