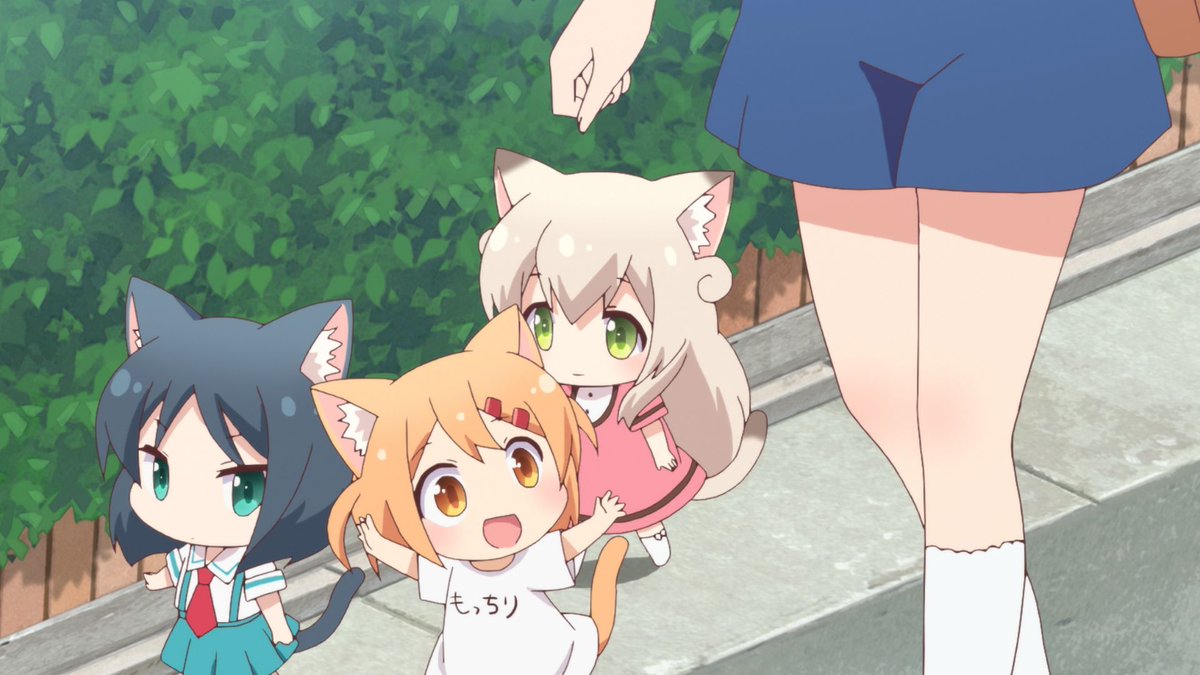 Image source: にゃんこデイズ公式@毎週日曜放送! on Twitter
Sometimes, you just want a cat. Other times, the soul-crushing despair of being an adult can be too much and only a cat can fill this eternal void.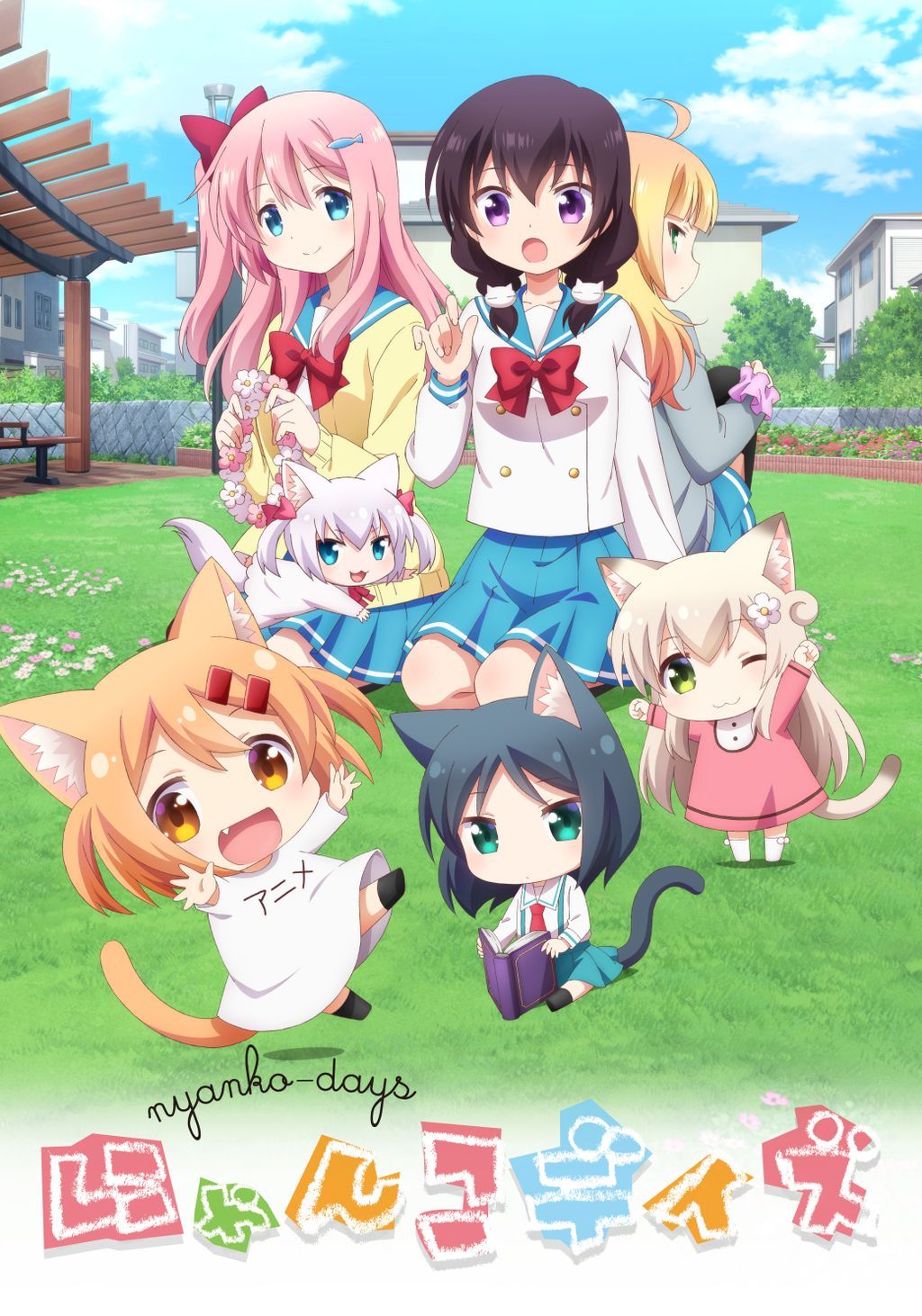 Image source: にゃんこデイズ公式@毎週日曜放送! on Twitter
Nyanko Days is a short anime based off of a manga of the same name. It revolves around a high school girl named Yūko who's not really great with people. She yearns to become friends with her classmates, but she can never just seem to do so. Of course, all this worrying about not having friends stresses her out, so she's tired as can be when she gets home.
When she gets to the front door, however, she has three cats that are there to greet her with hugs: Maa, Shii, and Rou. However, there's a twist: In this world, cats look like human toddlers with feline ears and a tail. For Tomoko, these kittens are the ultimate outlet for her stress. Like children, they're innocent, straightforward, and above all, cute. The four of them do everything, whether it's playing at home or going to the park.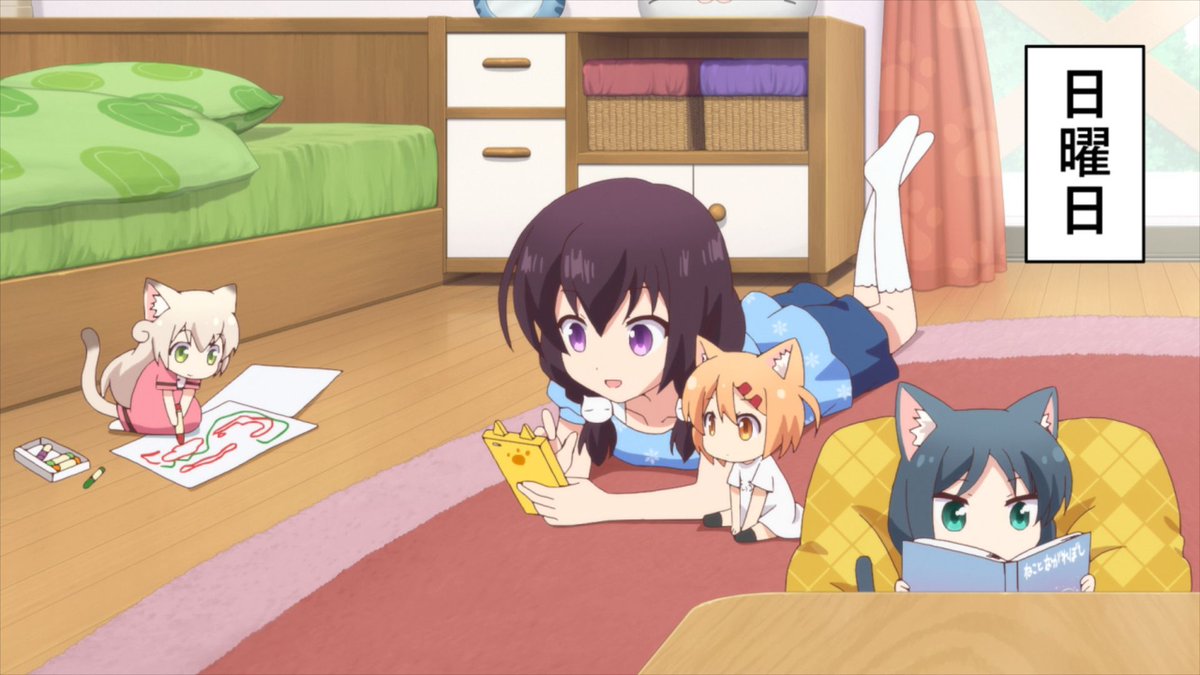 Image source: にゃんこデイズ公式@毎週日曜放送! on Twitter
However, as Nyanko Days reminds us, cats are basically children, and children are unpredictable–they tend to think of themselves first and don't notice the feelings of those around them. Sure, it's cute when you've got a cat chasing after your finger when you're playing your smartphone game, but it can be a problem when it starts nibbling on said finger, making you lose out on that high score you were trying to get. I, personally, don't know how many rhythm games I've messed up on when my dog plops herself perfectly in the middle of my field of vision, looking for attention.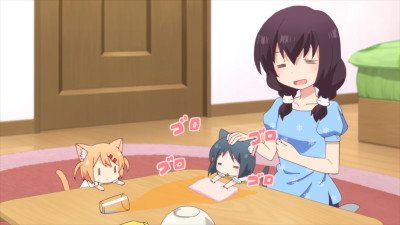 Image source: にゃんこデイズ公式@毎週日曜放送! on Twitter
Or how about when they spill shit all over the floor or table? That's always fun to clean up. Especially since, well, they're pets, and they're not going to help you clean up their own mess. So who has to clean up after them? Mom (or Dad [gender equality]).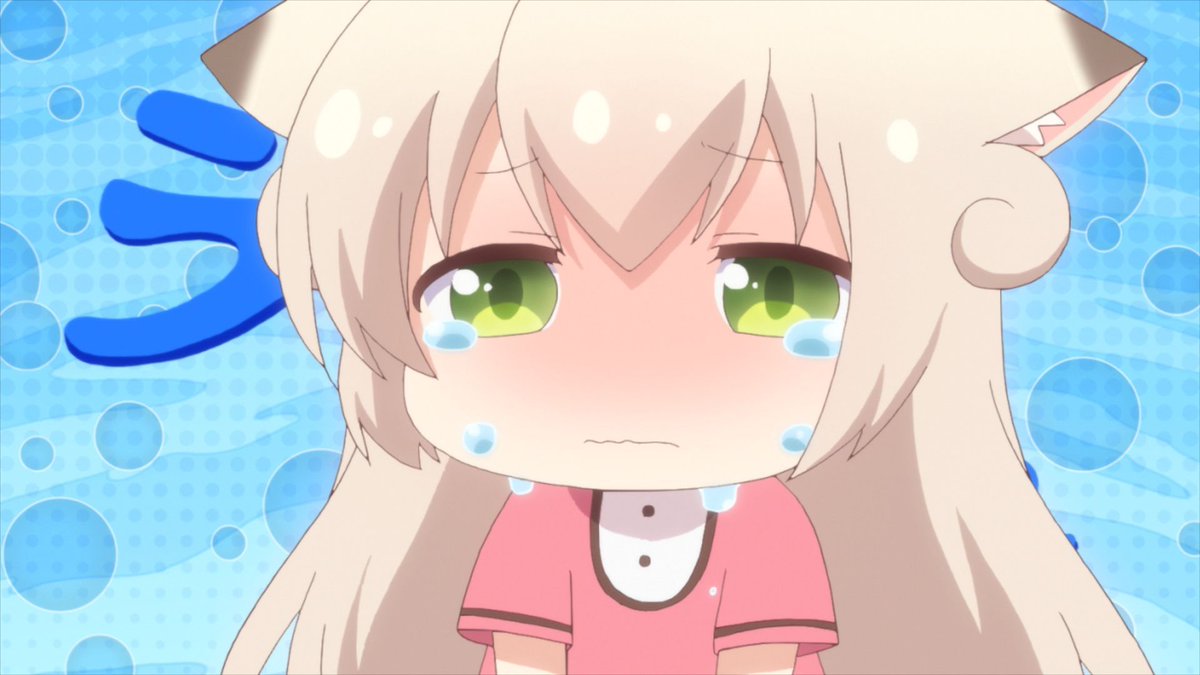 Image source: にゃんこデイズ公式@毎週日曜放送! on Twitter
Oh, but look! They stopped being self-centered and drew a nice picture for you! What's this? This crayon scribble that looks like a scribble of a fish is actually a drawing of you! Couldn't tell? Well, now your kid is crying from heartbreak! "But Sarah," I hear you saying, "Cats can't draw!" No, but they can still throw tantrums for stupid reasons (petting me? HOW DARE YOU!).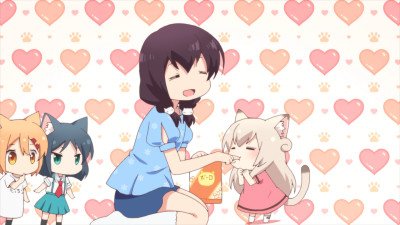 Image source: にゃんこデイズ公式@毎週日曜放送! on Twitter
Good thing Yuko happened to have some snacks around when her kitty started bawling–both kids and pets will shut up the moment you grab them out of the drawer.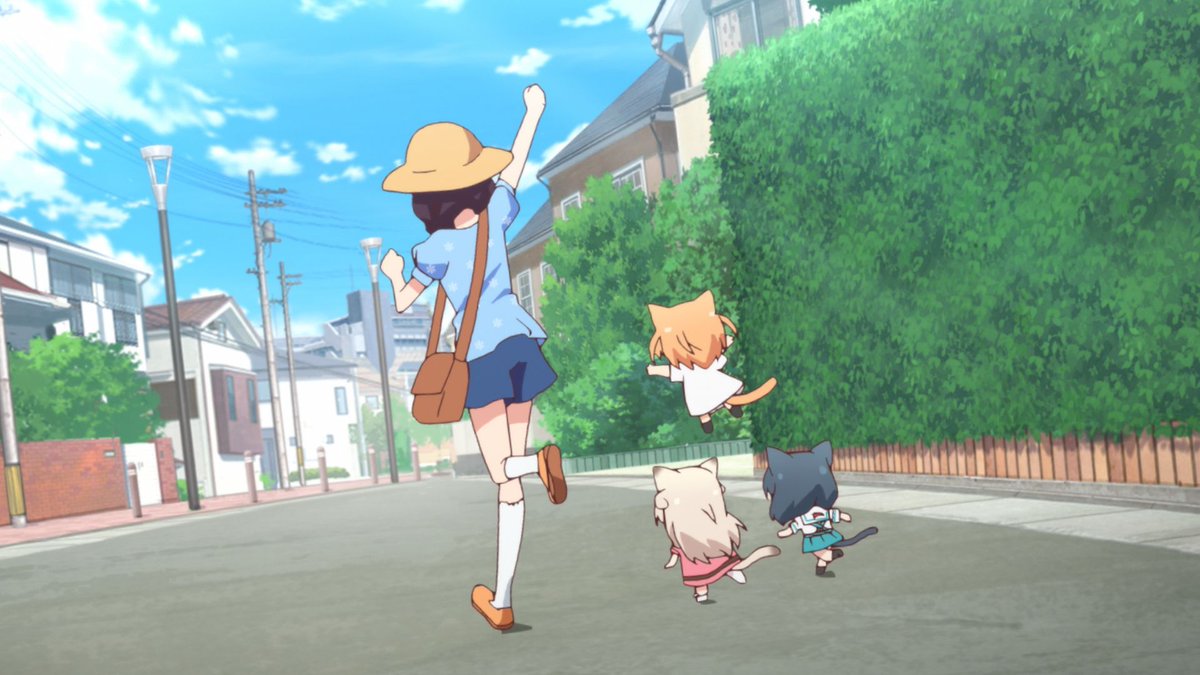 Image source: にゃんこデイズ公式@毎週日曜放送! on Twitter
But even after all this trouble, Yūko loves them unconditionally. And Yūko's cats will love her right back with no doubts whatsoever, just like pure children. Even if she has a bad day, they will be there to listen and cheer her on in her endeavors. They will rely on her for the rest of their lives, but will in return be the friends she can't make at school–or even be the thing that pushes her to meeting new friends. After all, there aren't many people who can't connect over cute cat videos.
Nyanko Days is currently streaming on Crunchyroll with subtitles.