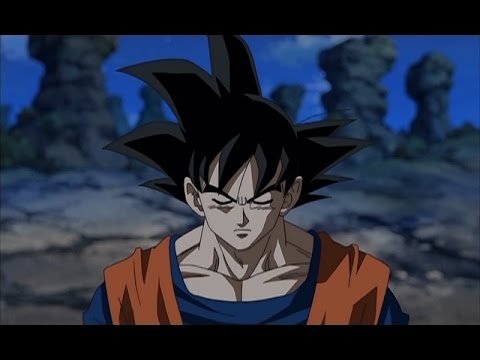 This week, TV Asahi broadcasted a special three-hour program entitled, "Voice Actors General Vote, as Chosen in Earnest by Popular Voice Actors: 3 Hour Special," or, "Voice Actor General Vote 2017." It celebrated the all-time best in the industry.
While the program did not go into specifics as to the precise nature of the criteria on which the actors were judged, it was well structured, featuring a wide variety of famous voice actors as guests. It certainly had a notable slant towards older, more classic anime from the pre-90s period in particular, but that is to be expected, considering that this is a mainstream, prime-time television broadcast. Most new anime today is on at early hours of the morning and targeted directly at anime fans. It can also be surmised that the results reflect the respect that these luminary, multi-generational figures command by their younger peers, since this was a vote by 200 professional voice actors.
Interestingly enough, there were a number of exceptions, with relatively young voice actors ranking rather highly, such as Junichi Suwabe (Viktor from Yuri!!! On ICE,) and Miyuki Sawashiro (Fujiko Mine from the more recent Lupin III incarnations and number four in the rankings).
The program was also peppered with some interesting tidbits of trivia about each of the finalists as the countdown progressed. For example, Noriko Hidaka (Minami Asakura in Touch and Noriko Takaya in Aim for the Top! Gunbuster), ranking in at number 22, also reads for ETC (an automatic toll collection system for Japanese roads). This underscores the wide variety of voice work that these performers do, spanning far beyond anime.
Another example is Kiyoshi Kobayashi in the number eighteen slot. His character of Daisuke Jigen from Lupin III is the only one in the cast who has never been replaced in the forty years since the start of the series. He was also the narrator for Hikari Ota's If I Were Prime Minister…, which got a shout-out because Ota hosted this very show.
Yet another amusing revelation was that how the gruff, commanding voice of veteran actor (at no. 13) Hidekatsu Shibata (Mr. X in Tiger Mask and Hiruzen Sarutobi in Naruto) is used for public announcements in Shinjuku's red-light district, Kabukicho, to dissuade potential swindlers and warn the public not to be taken advantage of.
Eternally-popular Megumi Hayashibara (Rei in Evangelion, Faye Valentine in Cowboy Bebop), who just missed out on the top ten at number eleven, revealed that she is very much a method actress. According to Koichi Yamadera (Kaji in Evangelion, Spike in Cowboy Bebop), who has played opposite her in many, many works, she completely becomes the character to the extent that if their respective on-screen counterparts do not get along, then she will ignore him in real life.
To commemorate the occasion, Rui Araizumi, the illustrator for Slayers, in which Hayashibara plays the character of Lina Inverse, posted a special illustration on Twitter:
勢いで描いちった!ΣΦ(*めωめ*) いろいろめっちゃラフだけど…林原さんとリナちん愛はあるよ! #声優総選挙 #林原めぐみ #スレイヤーズ pic.twitter.com/4I1quDWWkP

— あらいず☆みるい(あ。27周年越えてた) (@araizumirui) January 9, 2017
Though the full list is only 25 names long, each one of these was introduced with care and respect, hence the three-hour runtime.
Because there are far too many incredible performers here to go into too much depth, I will concentrate on the top ten.
At number ten, Akio Otsuka (Batou in Ghost in the Shell), who was described as a voice actor "thoroughbred," because of his father's fame as a voice actor. This was illustrated with the fact that he took over his father Chikao's role of Yamada-sensei in Nintama Rantarou.
Dragonball Z was very prevalent in the top section of the list, too. During the filming of the show, Toshio Furukawa (Piccolo; ranked at no. 9), Ryusei Nakao (Frieza; no. 8) and Masako Nozawa (Goku; no. 2) had a three-way battle as their respective characters–using only their voices.
At number seven, Minami Takayama was praised for the way that she can radically change her voice to suit different roles and characters–though Detective Conan's titular character was notably absent from the show except for a footnote (most likely because it is still airing on rival network Yomiuri TV).
Mayumi Tanaka (Krillin in Dragonball, Monkey D. Luffy in One Piece, Pazu in Laputa: Castle in the Sky, and Chibita in Osomatsu-kun) got the number six place. As you can tell from her list of roles, she was commended for being the master of "boys'" roles. Yuji Mitsuya (Tatsuya in Touch) praised her as a rare example of a female voice actress playing a boy who actually sound convincingly like a boy.
Intriguingly, Tomokazu Seki, Suneo in the new cast of Doraemon, came in at number five and was highly praised for his wide range of voicing styles allowing him to play a variety of completely different roles. Keiji Fujiwara (Hiroshi Nohara in Crayon Shin-chan), the number three on the list, was celebrated for, conversely, his convincing performance as totally different characters using the same voice.
There was much tension played up between the top two spots, and in the end the crown went to the aforementioned Koichi Yamadera (Kaji in Neon Genesis Evangelion and Spike Spiegel in Cowboy Bebop), who beat out the legendary Masako Nozawa. This was no small feat, as Nozawa has been the lead of over twenty anime series, including Galaxy Express 999 (Tetsuro Hoshino), Do-konjo-Gaeru (Hiroshi), and the titular characters in Gegege no Kitaro and Kaibutsu-kun. Many of the guests, including Yamadera himself and Akira Kamiya, talked highly of her, elevating her to "god" status.
But the program made sure to show just how well-deserved Yamadera's nomination was for the top spot, pointing to his credit of no less than sixteen different roles in the 2009 Yatterman movie, and showing him imitating the sounds of vibrating mobile phones and other such masterful voice skills. His Hollywood dub work was also briefly showcased, and it was revealed that he had done voiceovers for Jim Carrey, Eddie Murphy, Brad Pitt, Nicolas Cage, and other such larger-than-life A-list stars.
Overall, the program was both nostalgic for old-school fans, which likely made up most of the viewership, but also very eye-opening for younger fans, who now perhaps have greater incentive to check out these older, classic works. I hope that this also applies to readers of Anime Now! who perhaps may not recognize some of these names–definitely check out their work if you have not already. You won't regret it!
The full list of top 25 voice actors:
1: Kōichi Yamadera
2: Masako Nozawa
3: Keiji Fujiwara
4: Miyuki Sawashiro
5: Tomokazu Seki
6: Mayumi Tanaka
7: Minami Takayama
8: Ryusei Nakao
9: Toshio Furukawa
10: Akio Ōtsuka
11: Megumi Hayashibara
12: Toshiyuki Morikawa
13: Hidekatsu Shibata
14: Junichi Suwabe
15: Kotono Mitsuishi
16: Akiko Yajima
17: Yoshiko Sakakibara
18: Kiyoshi Kobayashi
19: Yoku Shioya
20: Shigeru Chiba
21: Noriko Hidaka
22: Akira Kamiya
23: Kaneta Kimotsuki
24: Yuji Mitsuya
25: Hiroaki Hirata
25: Sumi Shimamoto