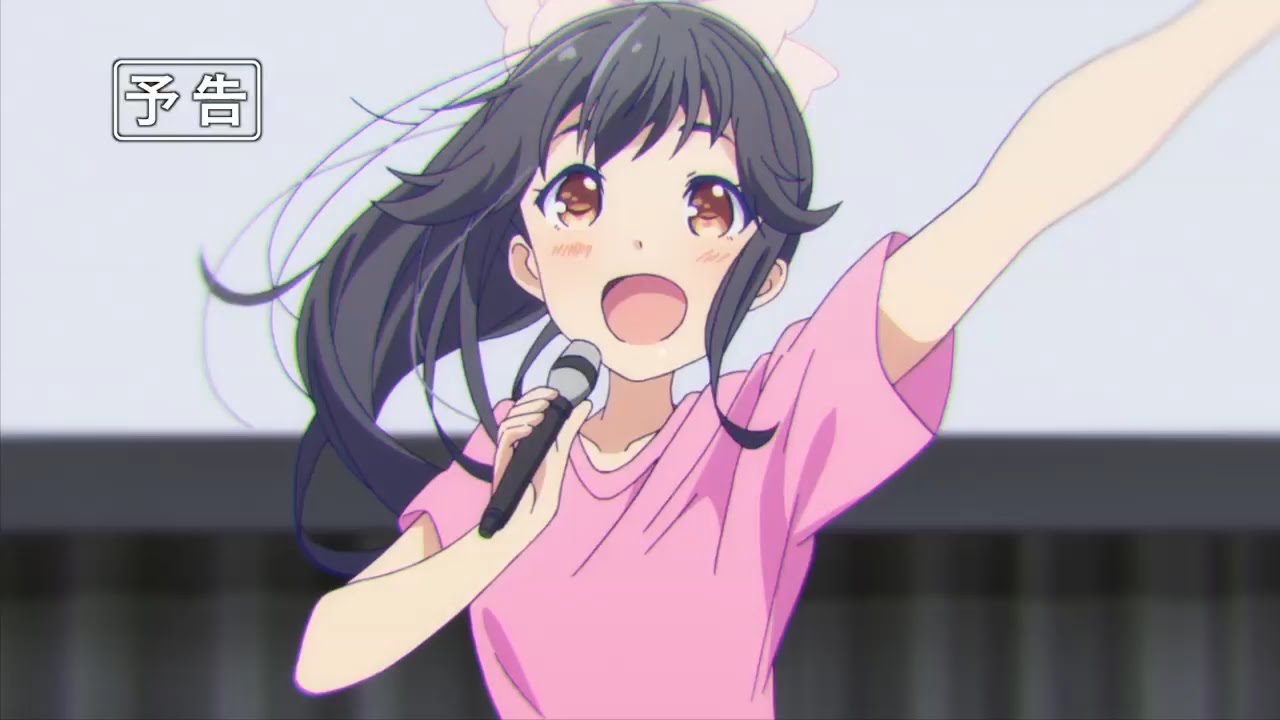 The story of Girlish Number comically peers into the underbelly of Japan's voice actor industry as main protagonist Chitose Karasuma goes through a cycle of vindication to disheartenment to motivation and back again. Along the way, she is supported by various side characters–the latest of whom shares some uncanny similarities with a certain real-world individual.
[Note: This article contains spoilers for Episode Ten of Girlish Number.]
In the latest arc of Girlish Number, Chitose feels threatened by the appearance of a young new rookie who ends up taking not only all the attention, but Chitose's own manager, her brother Gojo. During the transition period, as Gojo is shifted away from managing Chitose, a new manager is introduced as his support, and will likely eventually be Chitose's new manager. This new manager is a cheerful, overly-enthusiastic individual named Juzo Matsuoka.
Dressed in athletic tennis wear and an impervious smile, Juzo is upbeat and constantly pushing Chitose with words of encouragement. In his first appearance, the sheer momentum of his overbearing enthusiasm causes Chitose to feel repulsed. Throughout the episode, Juzo constantly tries to motivate Chitose to take initiative and to better herself through words of wisdom that seem to come straight from a motivational poster.
While this seemingly bottomless well of ultra-positivity is almost unreal, there is someone in real life who shares features with the character that seem too similar to be a coincidence.
Enter retired Japanese professional tennis player, Shuzo Matsuoka. A likewise overly positive, overly motivated individual, Matsuoka is well known in Japan for his sunny disposition and strong words of encouragement to those around him. There are even urban myths that the sun shines brighter wherever he goes and that every time he leaves the country, the temperature and weather in Japan decline. The following video pretty much encapsulates his public persona.
Matsuoka's own official website has dozens of videos containing words of encouragement to whoever is watching. With his cheerful attitude, looking back on episode ten of Girlish Number, it's hard not to see the similarities.
Girlish Number is an anime that seems to make use of a lot of real-world references and nods. While there is no official confirmation from the creators of Girlish Number, it seems likely that Juzo Matsuoka is an homage to Shuzo Matsuoka. Additionally, the character of Juzo is voiced by the actor, Yoshitsugu Matsuoka (The voice of Sword Art Online's Kirito). But whether using an actor with the same family name is on purpose or not, the joke it adds to is a good one.
Girlish Number can be viewed with English subtitles on Crunchyroll, Viewster and the Anime Network.